What's New
All sites come with a collection of short how-to videos meant to guide roled, non-roled, and community users through basic tasks like creating visualizations and discovering data. These videos can be found by appending "/videos" to the domain URL (e.g., data.springfield.us/videos). Recently, this page has been updated to include a new look and feel, additional content, and a higher degree of customization.
New Content
With the addition of new tutorials to the collection, visitors to the Quick Start Videos page will now be able to learn how to discover, manipulate, and visualize data using the platform's latest tools and features, including the Exploration Canvas interface. Additionally, videos in the original collection (e.g., "Create a Chart," "Create a Map") have been updated to reflect the Tyler Technologies design system.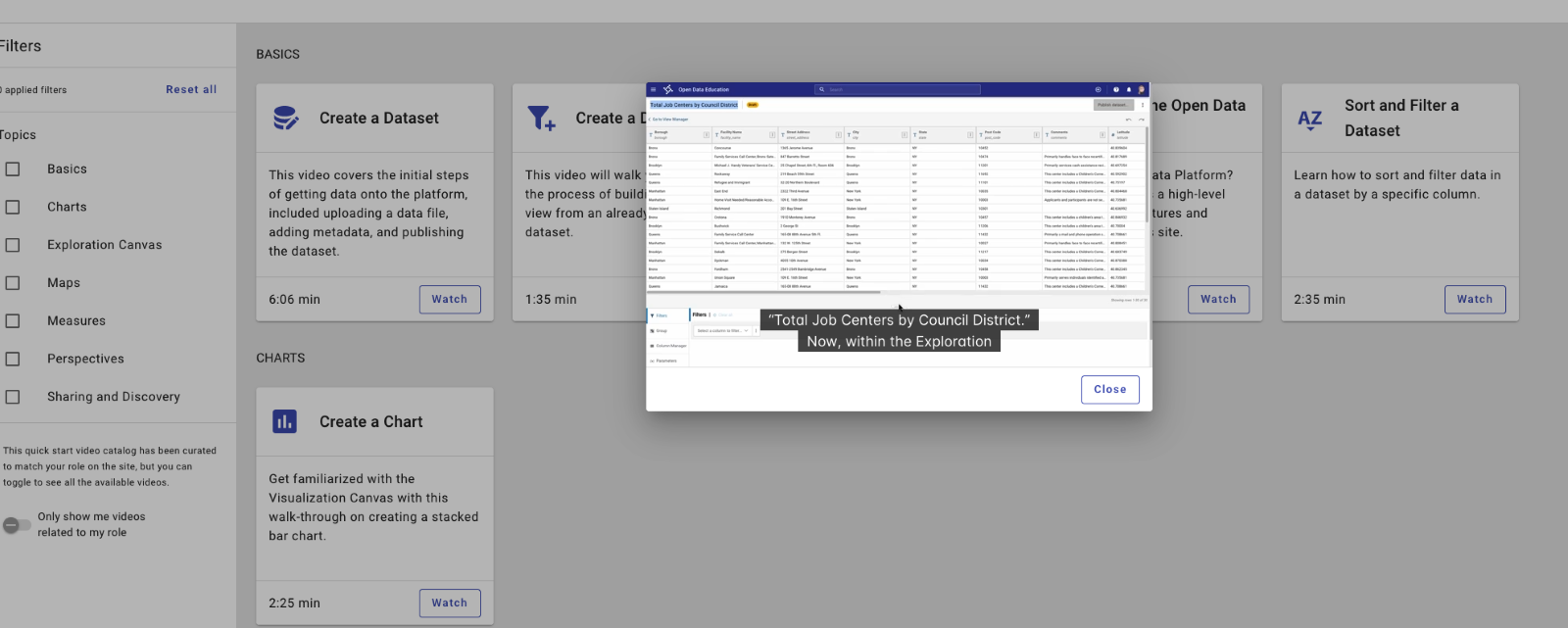 User-Customized Display
By default, the videos displayed on the updated page will correlate with the visitor's role and permissions on the site. For example, a visitor logged in as a Viewer on an open data site will see a list of videos related to the tasks they can complete on the platform, like discovering data and creating maps. A visitor logged in as an Administrator on an internal data site, on the other hand, will see a slightly broader enterprise platform-specific set of videos that reflects the role's additional permissions.
This setting can be turned on and off using the toggle located underneath the Filters menu.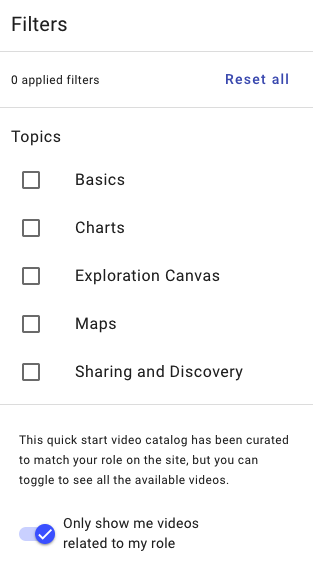 If you have any questions about the content of this article, please reach out to our Education Team at datainsights-education@tylertech.com.