We are working quickly to reach feature parity between the legacy visualizations and our new visualization library. To stay up to date on our continued improvements, please subscribe to our Product News notes! 
Accessing the visualization canvas
Primer page: Navigate to the Primer page of a dataset and click "Explore Data" > "Visualize and Filter (preview)" or use the green "Visualize" tab on a dataset and click the "Try Visualization Preview". You will be directed to the new visualization canvas, and by clicking on "+Add Visualization", you can begin to create charts, maps, etc.
Note: All logged in users with a domain level role will be able to utilize the new Visualization Preview and create and save new visualizations. Dataset Level roles will not yet be able to create visualizations using the new experience.
Creating a visualization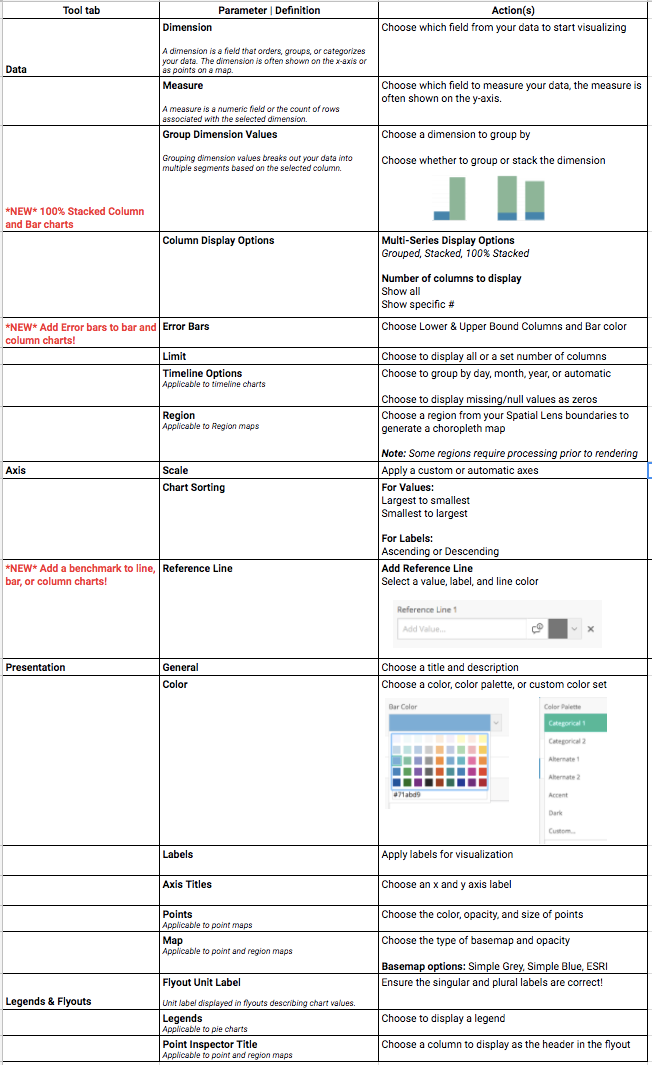 Filtering Capabilities 
Throughout the entire editing and creating experience, users are able to apply filters to their visualization by using the "Add a Filter" button located in the top left corner. Filters will be instantly applied to the visualization and have the option of being hidden by the visualization creator or viewable to the public.

Clicking Insert places the configured visualization onto the Canvas. From here, users are able to Save or Preview it. The title and description of the visualization canvas can be edited at any time by clicking on the Menu button in the top left hand corner.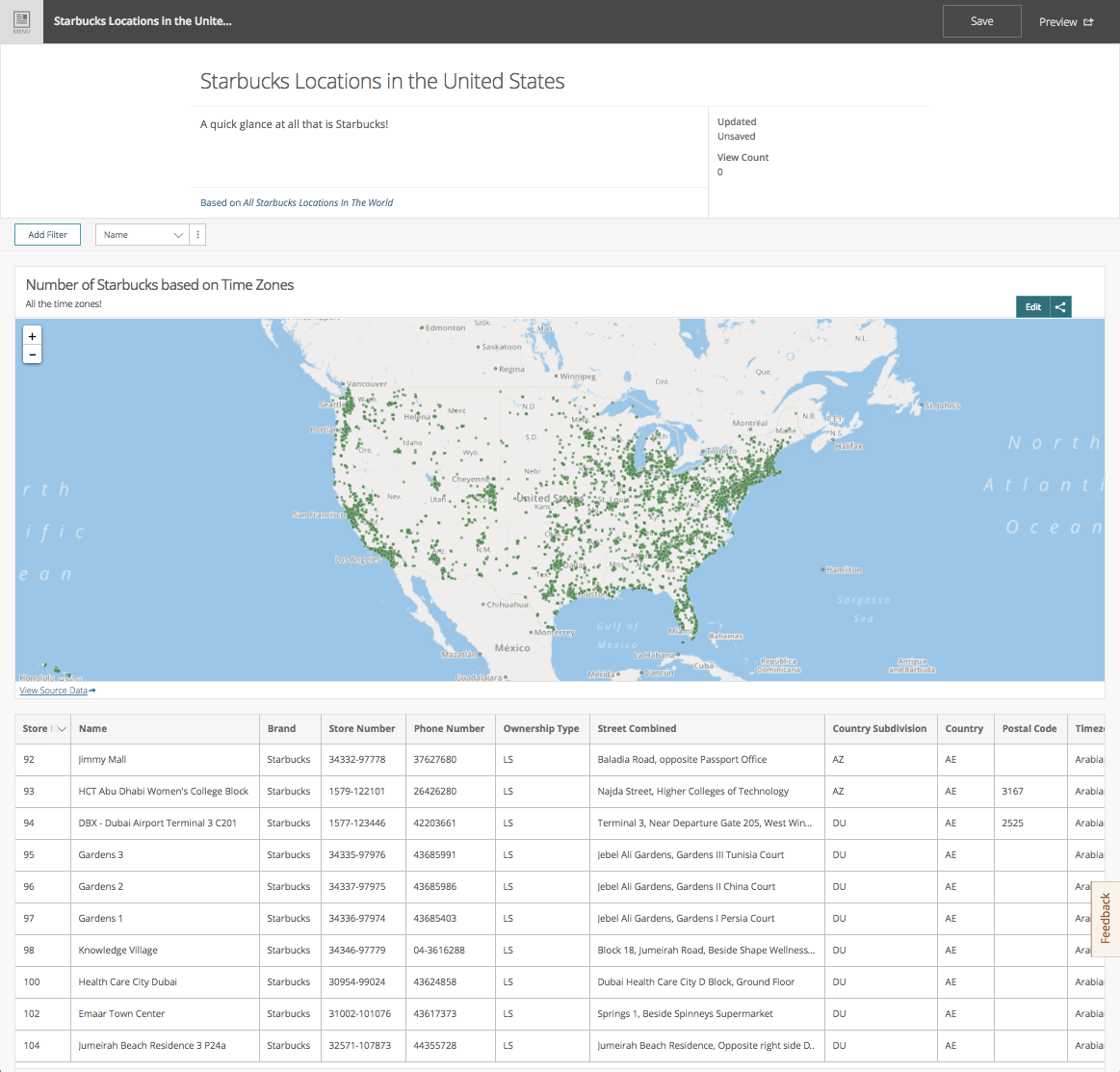 Your newly created visualization will live under "More Views" of the associated dataset and Primer page. They will also live in the catalog, if the dataset is public, and can be found under the Data Lens type.
You can embed your visualization by clicking on the

 next to Edit in the top right corner of the visualization. Choose the size you'd like for your embed, grab the embed code and paste it into your website!
When you make filters editable within a visualization, users can interact with these filters within your embed too!