With just a few clicks, users can easily export data from within Stories.
Note: Summary tables are an accessibility feature, and as a result, users cannot currently export from them.
Exporting from Tables
To export data from a table, click the "Source Data" dropdown on any table within your Story.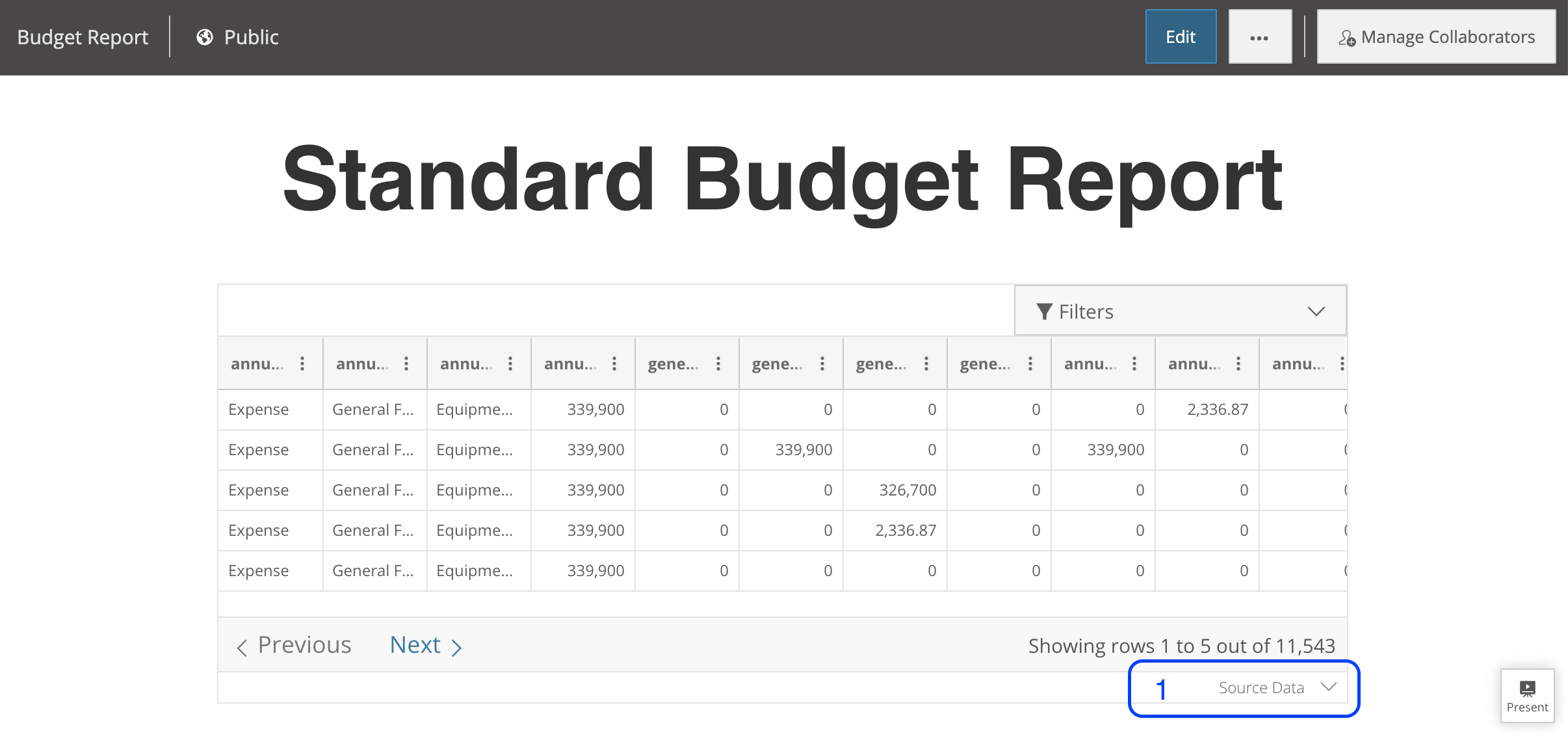 Within the dropdown there are two options, the first is to "Export Data" from the table and the second is to "View Source Data".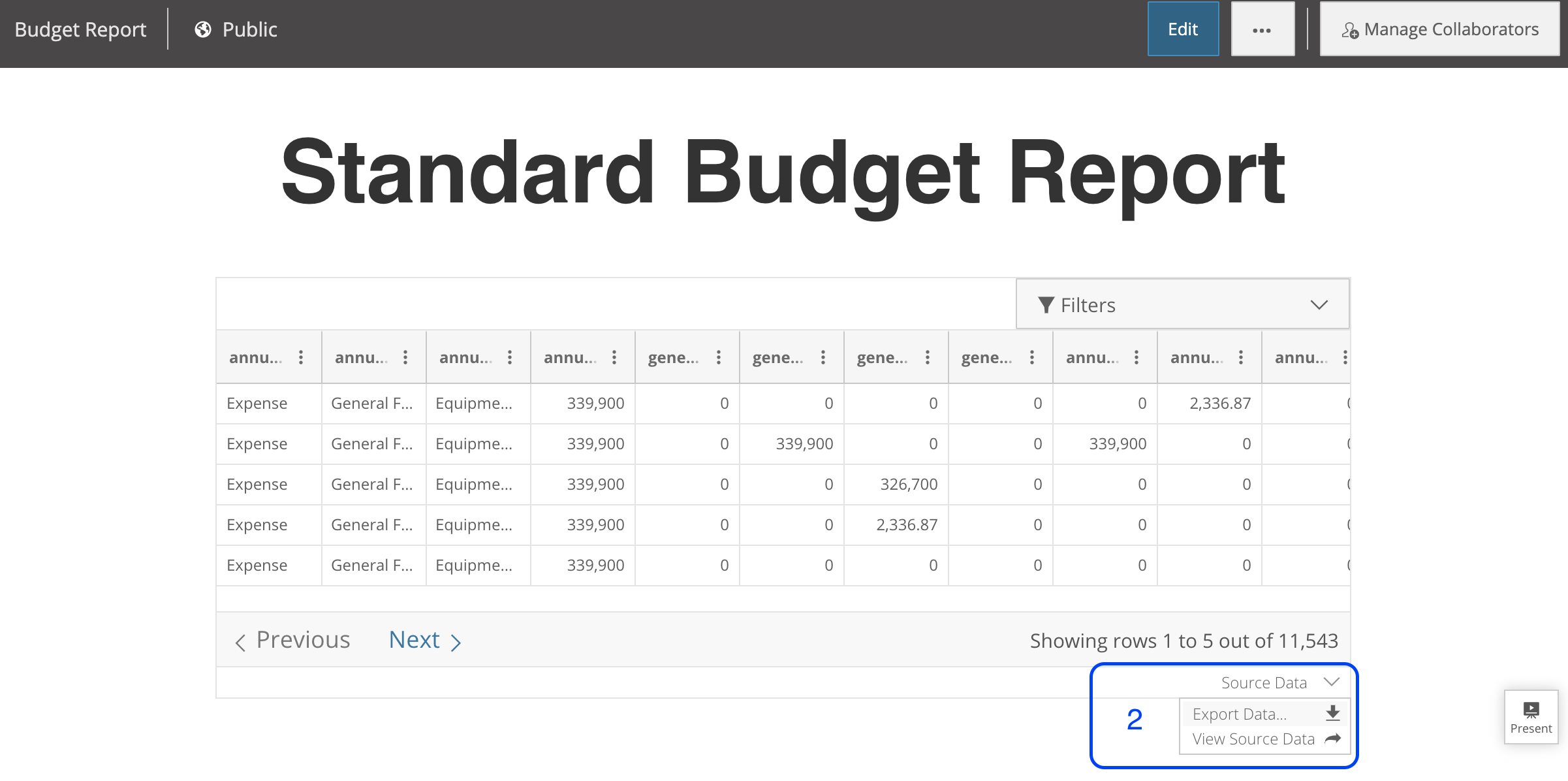 Users can export the entire data table or a filtered subset of the data when the Export Data from the table option is selected.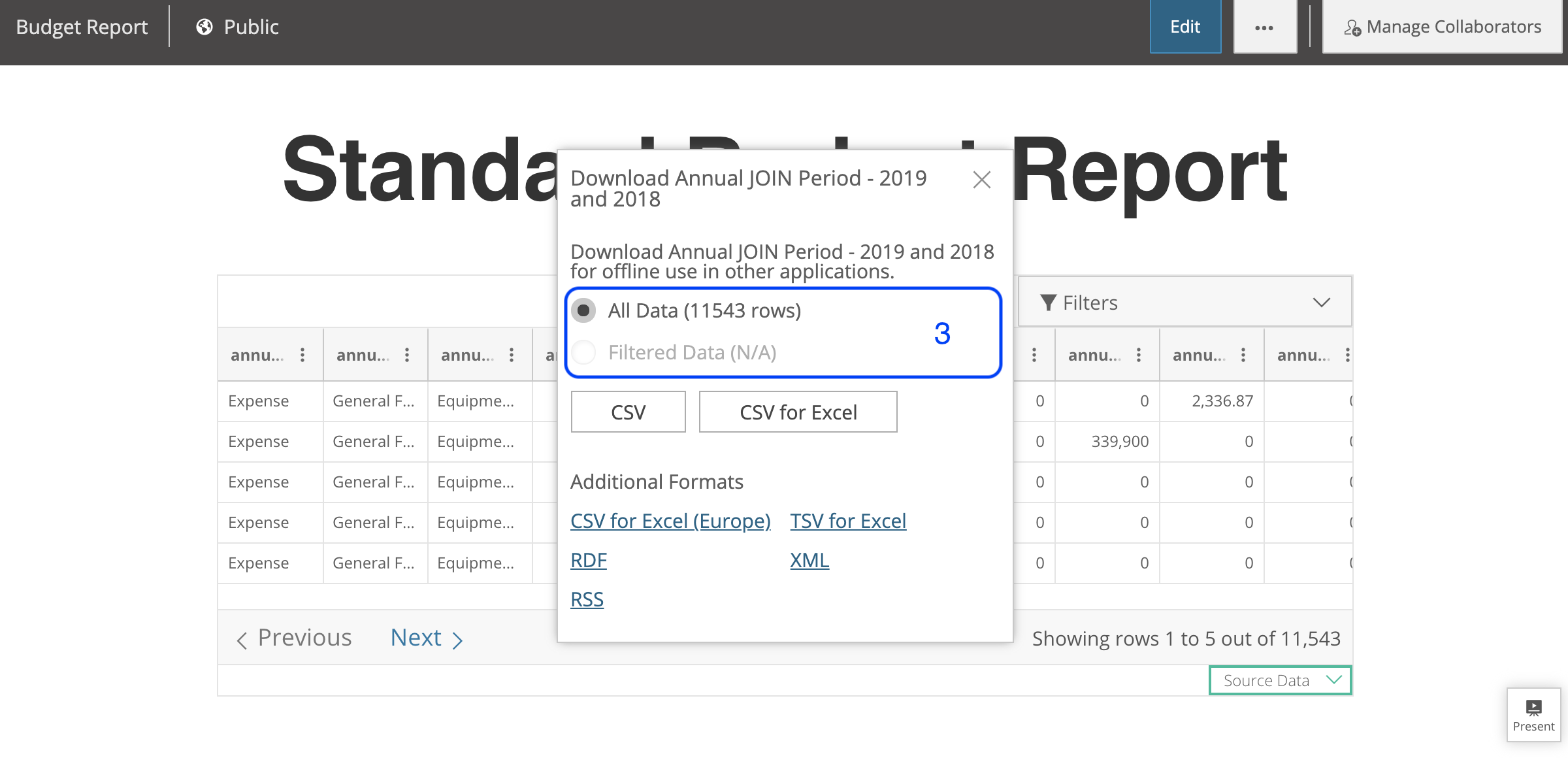 The export formats are CSV, CSV for Excel, TSV for Excel, RDF, XML, & RSS. Once an export format is selected, your download will begin!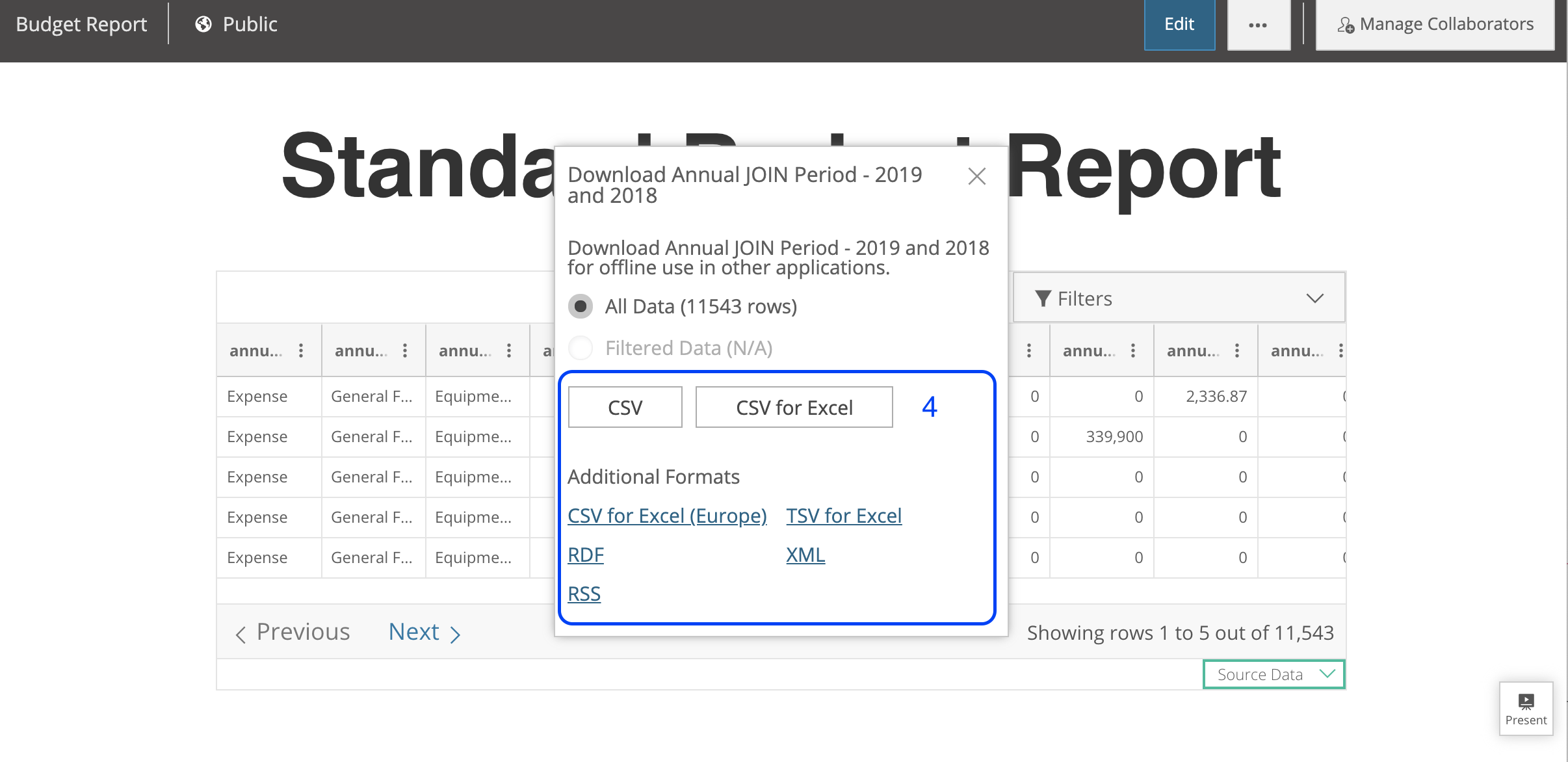 When can I export a subset of the data?
The "Filtered data" option in the export modal will only be available when 
1. the data table is filtered using the Quick Filter Bar (QFB)
2. the story page is filtered using the Global Filter Bar (GFB)
Exporting from Visualizations
Coming soon!