Through your account settings, you can subscribe to receive email notifications for a number of different events that occur on the domain. Follow these steps:
Log into your account and go to your account page.
Next to your name at the top of the page click on "Edit Account Settings"
On your Account Settings page, toward the bottom of the page, you have the option to subscribe to various email notifications. The notifications available to you will depend on the user role associated with your account.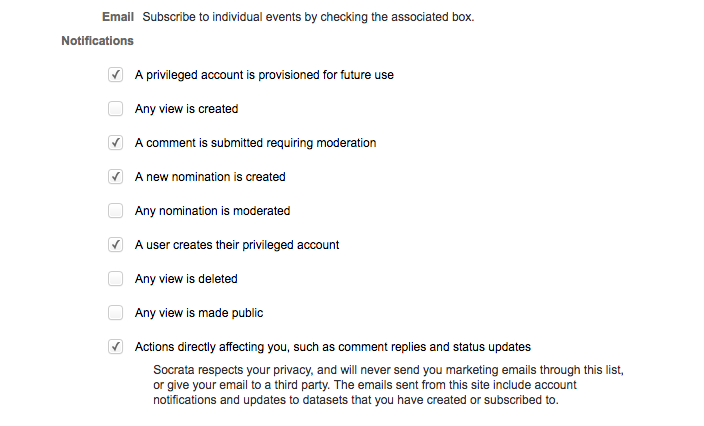 Click the red "Save Changes" button at the bottom of the page, and you're done!