Visualizations are a core component of the overall Socrata experience. So we're dedicating a significant amount of development resources in the second half of 2016 to shoring up, unifying and modernizing this critical piece of our platform. Perspectives users have immediate access to the new visualization experience.  Read on to learn more about how it works.
---
 On a story page, add a media block and click Insert —> Socrata Visualization —> Create new Visualization.
Note: Users may choose from publicly available datasets to create visualizations within a story. Use of private datasets is not currently supported.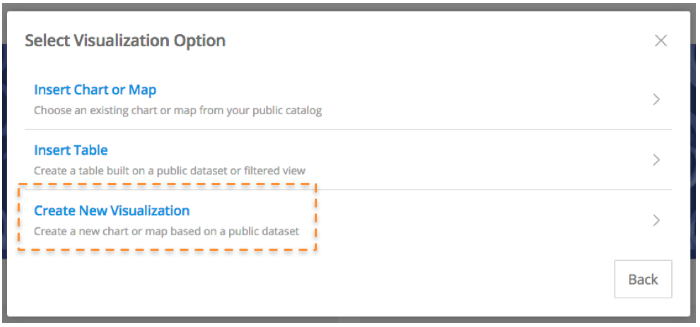 Find your dataset, click Choose and enter the full-screen visualization builder.  You'll see you can select from a variety of charts and maps!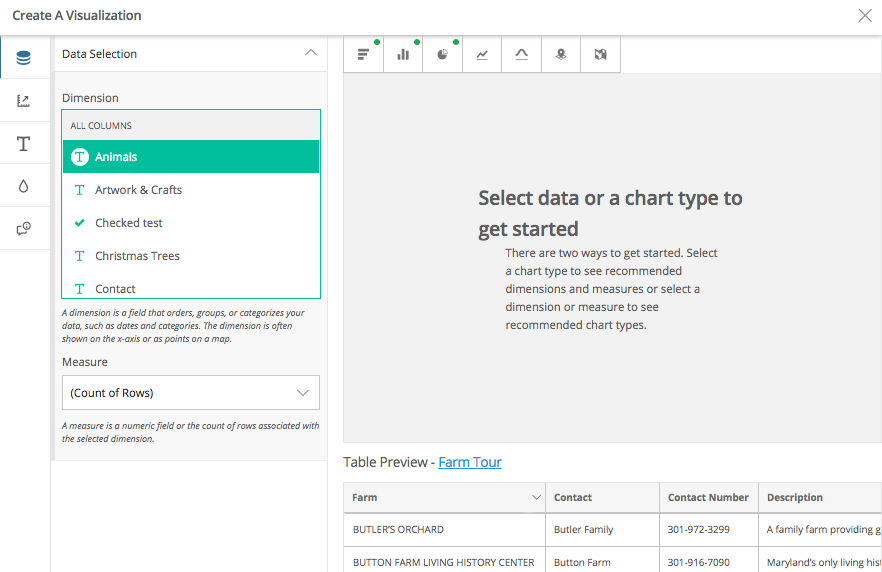 You'll notice a few interactions are different than the current Add a card workflow.  We now recommend — rather than prescribe — columns based on a given chart type.  We also allow the user to select a column first, then recommend a chart type. Our goal is to add flexibility while preserving ease-of-use.
If you click to the Title and Description tab, you'll notice you can also add a title and description to the visualization.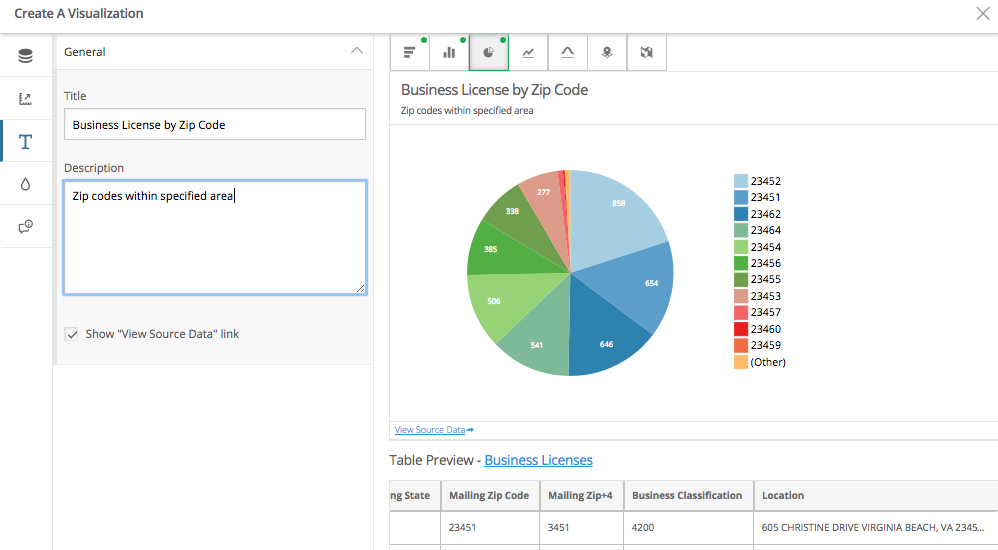 The Presentation tab allows you to change the color of the marks on a chart.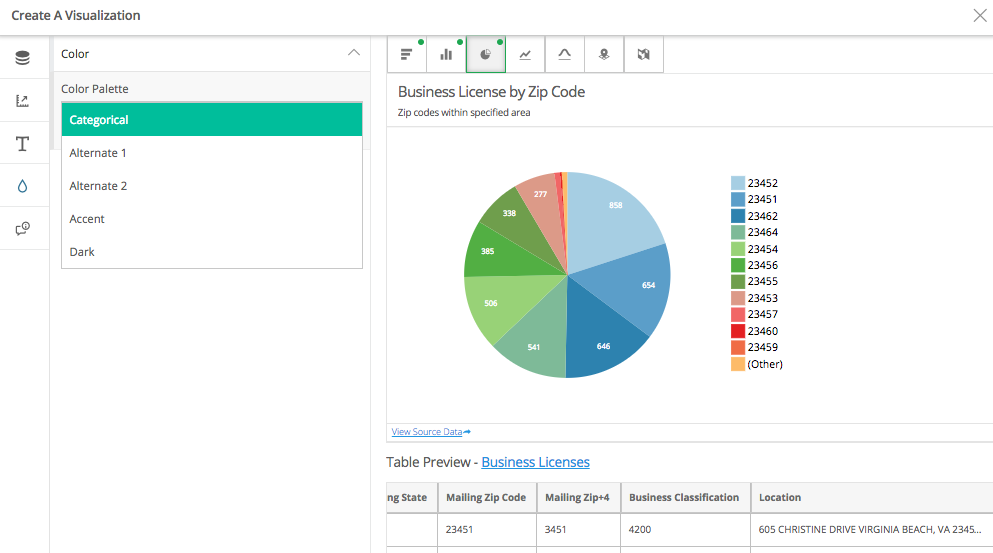 Note, if you are customizing a map, you can set the point or boundary color, as well as the opacity of the marks and base map. For the base map, users have the option a Simple Blue, Simple Grey, or ESRI base map!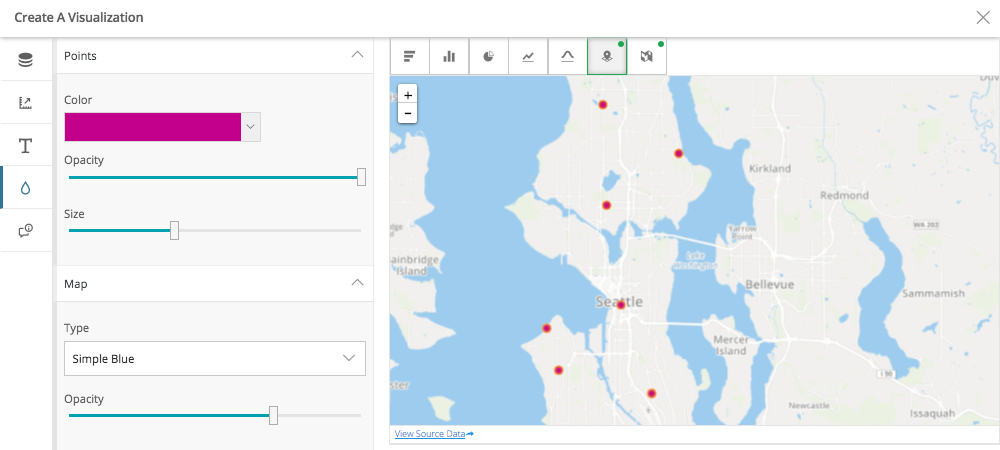 The Axis tab displays the fields that allow you to add labels to the x and y axes. You can also set the axis min and max, as well as autofit all marks in the same view vs. pan or scroll the chart to see all.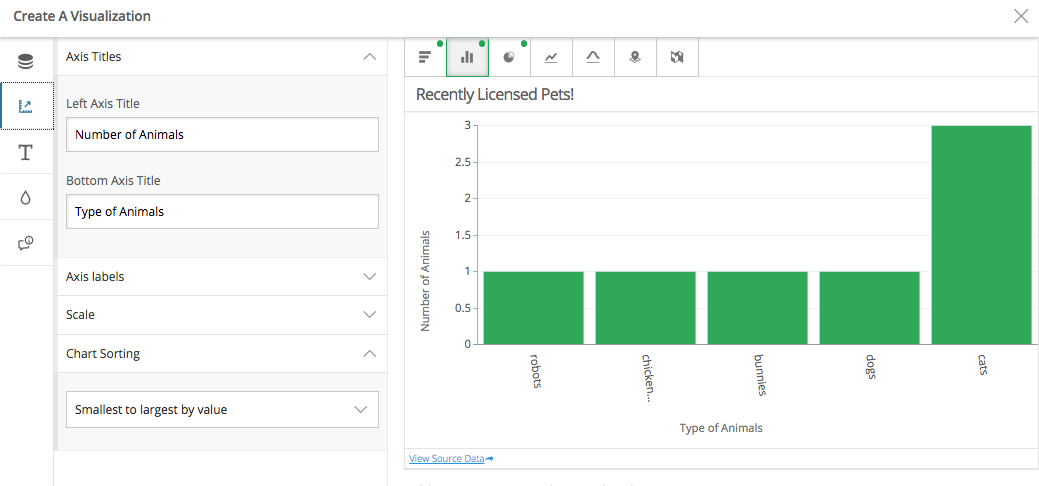 The last tab, Legends & Flyouts, currently lets the user customize the flyouts displayed on charts and maps.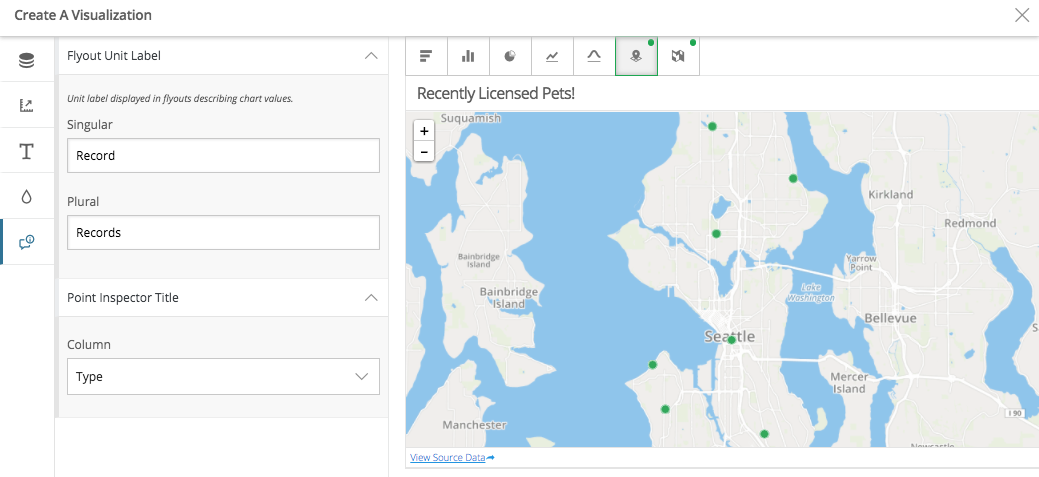 Note that all of the customization tabs beyond the Data tab are always available to the user, but not required.  
Clicking Insert places the configured visualization on the story page.