On Data & Insights Primer pages, there is a button to "Contact Dataset Owner" that users can use to send an email to the dataset owner. What if you want that email to go to someone besides the dataset owner? Good news, there is a private metadata field titled "Contact Email" that will overwrite this setting, and send emails to this address instead. If you are happy with the dataset owner (who is listed on Primer) receiving the emails, then no action is needed.
NOTE: The email address does not need to be associated with a Data & Insights account.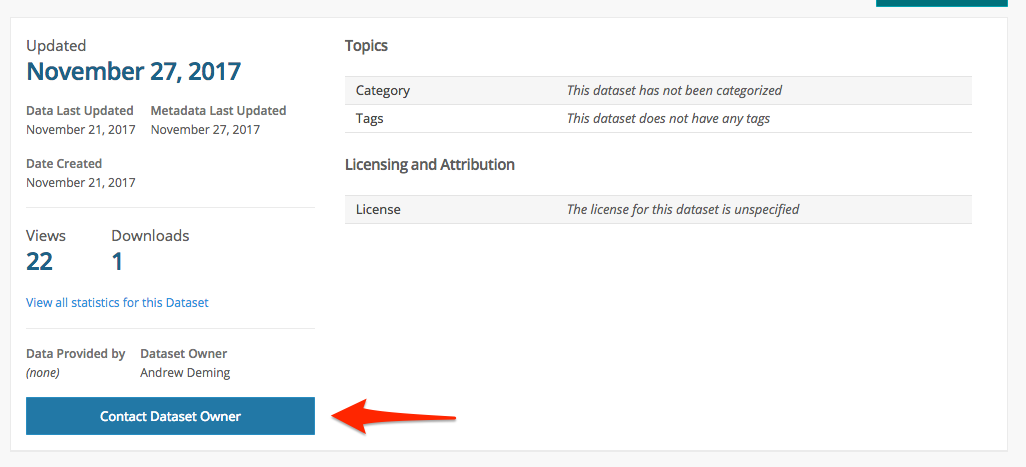 To send emails to a different contact, all we need to do is update the Contact Email field in the metadata.
The first step here will be to open a draft of the dataset using the Edit button shown below.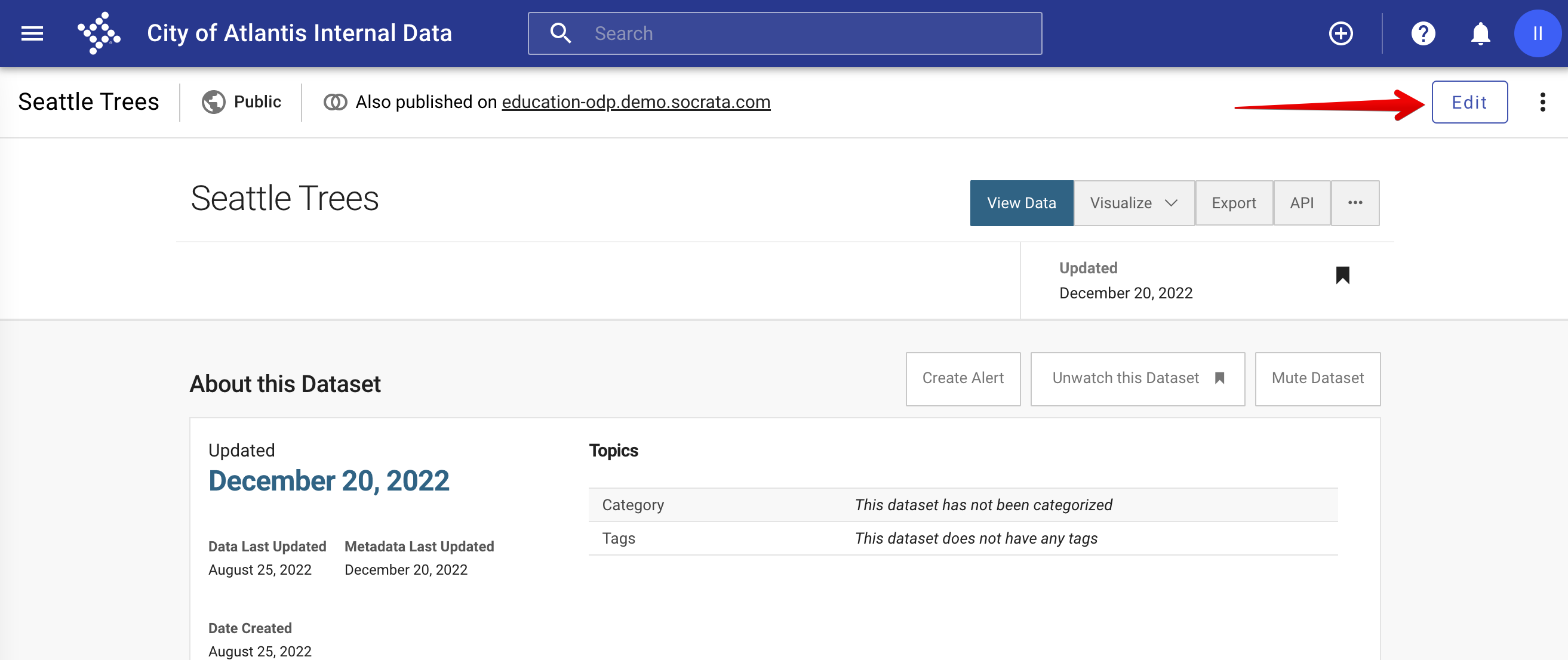 Next, while in the draft of the dataset, select Edit Dataset Metadata.

From here you can now edit the Contact Email field with a single valid email address.This field is Private and will not display the email address to users.




After you have added the contact email, go ahead and save your changes and update the dataset. Now, when users click the Contact Dataset Owner button, the new email address in the metadata field will be used!