It is possible to add individual users as Viewers to draft versions of platform assets. This feature allows you to get feedback on your draft data from users who do not otherwise have the necessary rights to view private or draft assets on the domain. (For more about domain- and asset-level rights and permissions, see our Understanding User Roles article.)
To do this, use the "Manage Collaborators" tool. If you are the draft owner, this can be accessed under "Actions" in the "My Assets" list on your profile; otherwise, it can be found under "Actions" within your domain's Asset Manager (located at https://domain/admin/assets), or opened from the Asset Action Bar on the draft itself: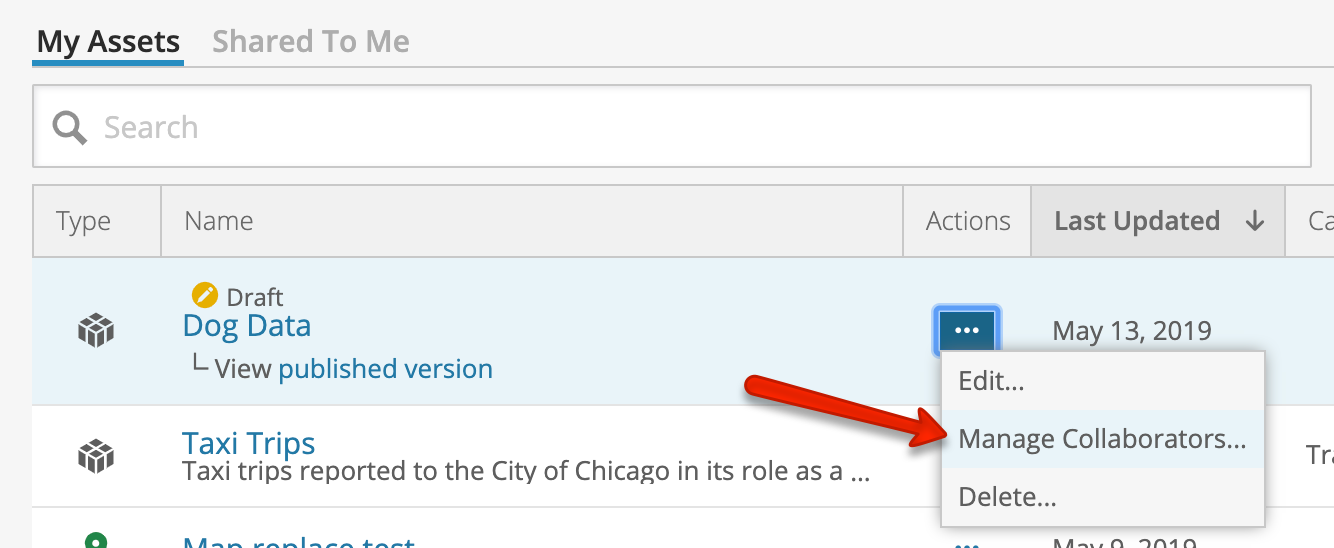 The language in the "Manage Collaborators" modal reflects that you are granting access to all versions of the asset, not only the published asset: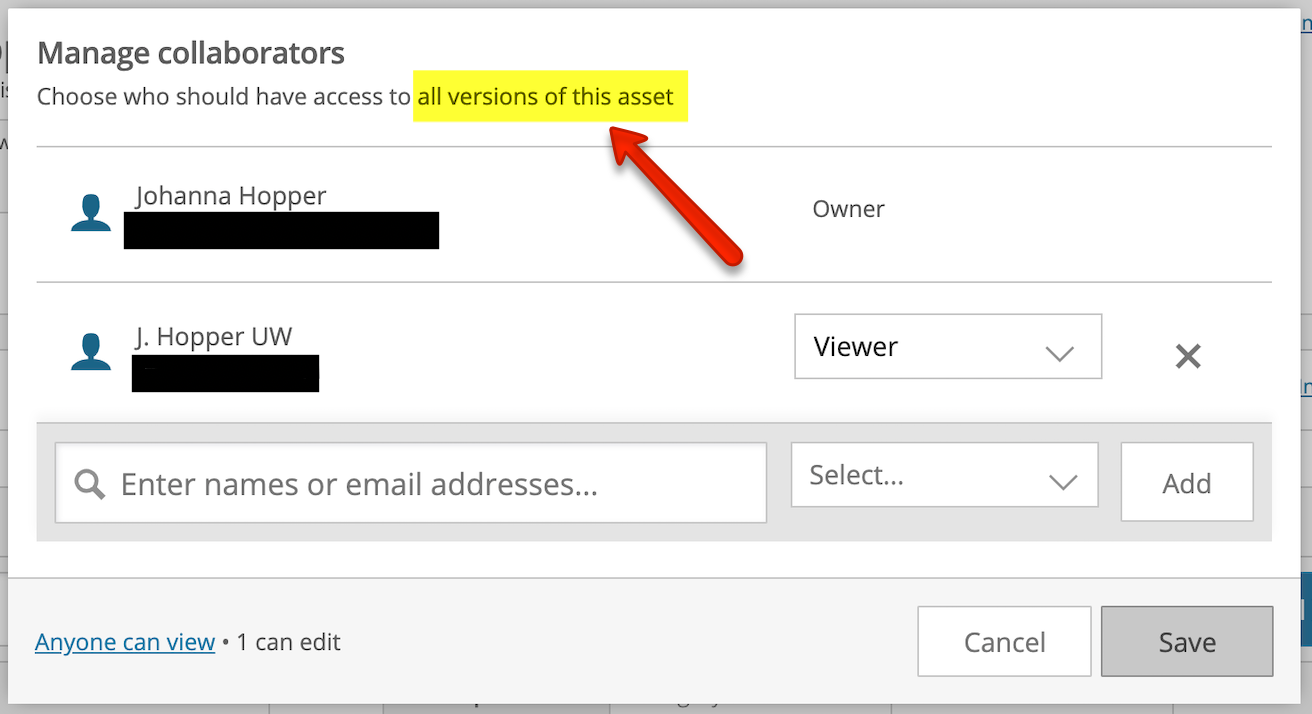 The user you've shared the draft with can subsequently access it from the "Shared With Me" list on their profile, or via direct link:

Below is a screenshot of how the draft will appear to a user who has been authorized to view it, but does not have editing permissions. Note that the only option shown in the Asset Action Bar is "View Published Version" - the draft viewer cannot publish or otherwise modify this draft.
Clicking "Review Data" will open a modified version of the data table preview in which editing options have been disabled.