Once you have logged in, you will be directed to your profile page.

This page will display all datasets, filtered views, visualizations, forms, or stories you've created or that have been shared with you.
Users can edit their Account Settings or Basic Info from this interface.
The Account Settings page allows the user to customize and adjust how they interact with the Socrata platform. To edit these settings click on "Edit Account Settings"
The first pane allows users to update their profile image and basic information.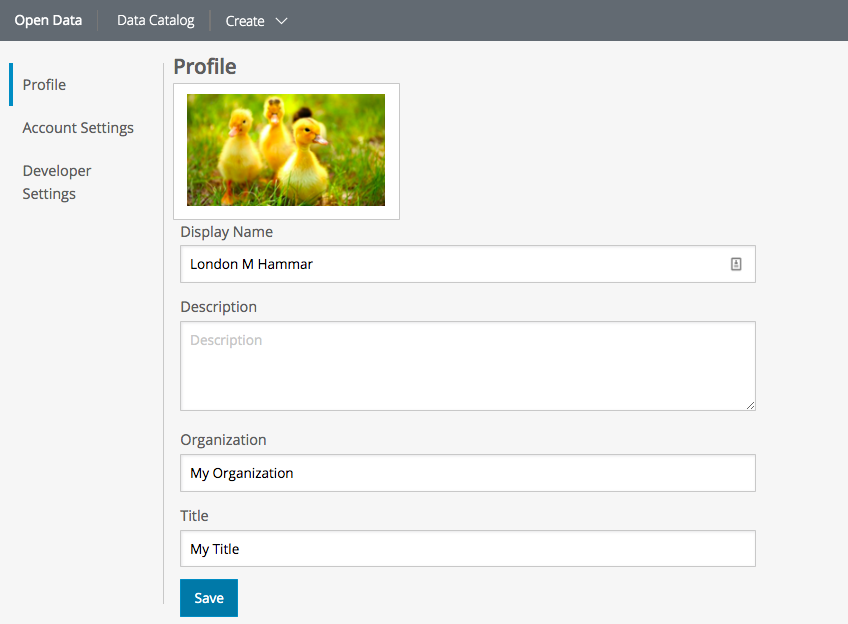 The next pane enables users to update their email, password, an customize their email preferences so that they only receive updates on the Socrata information that they're interested in:
You can manage and create API keys and app tokens in the Developer Settings pane: