Update: As of April 2021, the email notifications setting will contain additional options for Gateway and Schedule Monitoring.
You can now be notified about a series of actions either on the domain or for watched assets, including publishing/updating a dataset, changing metadata or schema, making a dataset private or public, adding or removing collaborators, and more.
Viewing and Setting Notifications
Notifications and their settings can all be accessed through the notification bell located in the internal navigation bar.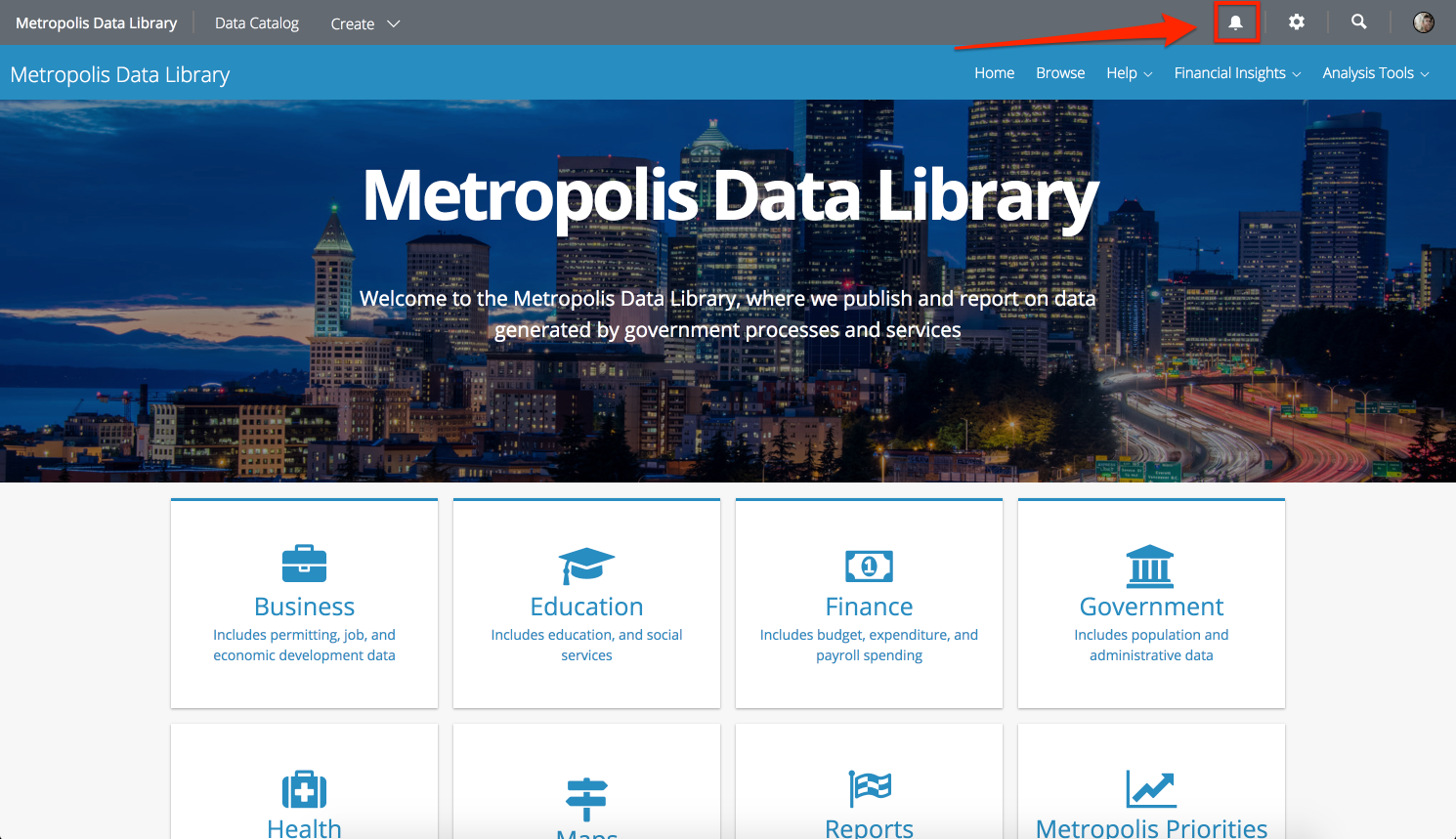 The bell will look as it has previously, but on click will open an in-product notifications curtain. This section will include Notifications as well as Product Updates.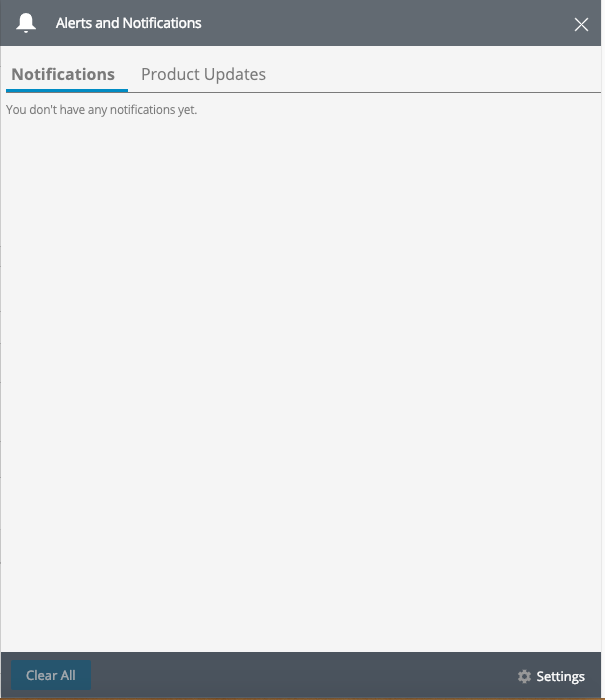 By Selecting Settings, users can open up their notification settings and choose if you would like either an In-Product or email alert for actions taken on assets and accounts on the site. Users have the option to get notifications both via the domain notification bell and/or via email.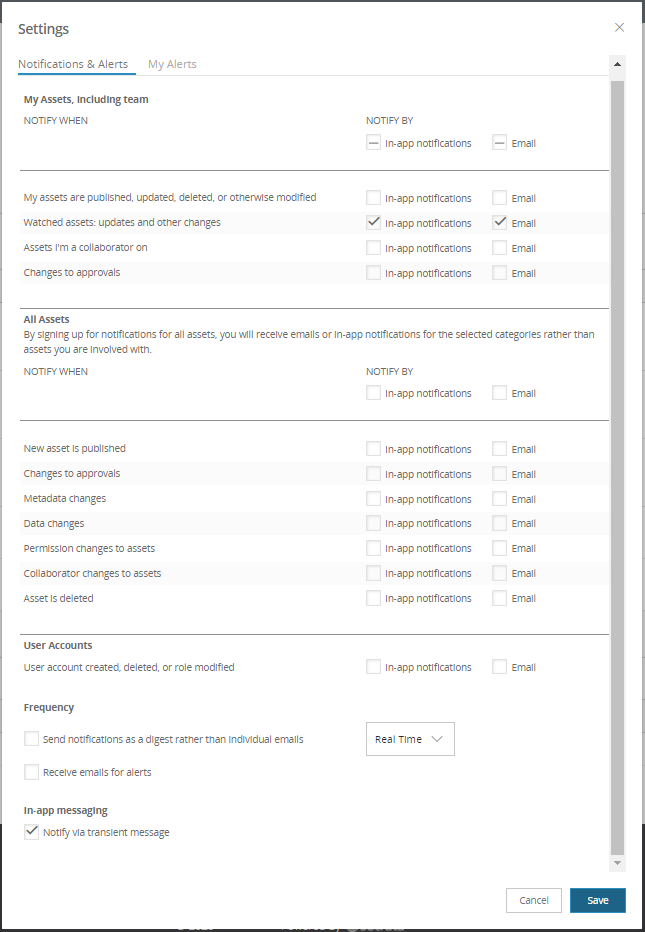 Watch a Dataset
Users can also now watch a dataset to get notifications on specific assets. On each dataset's primer page, there will be a Watch button and flag that allows a user to opt-in to watch a particular asset. Users will then receive notifications for updates to the dataset.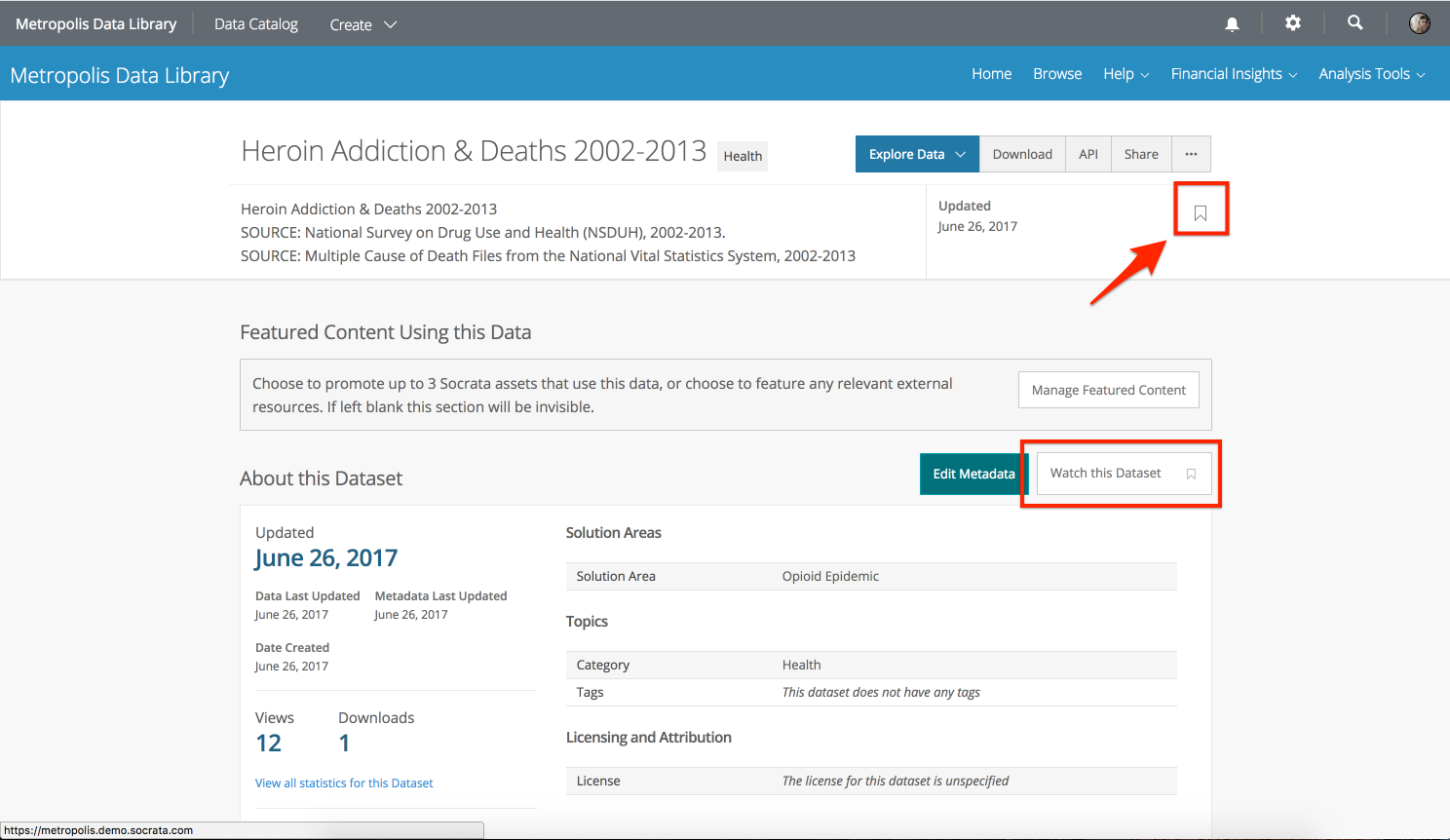 Options Based on Role
The available notification options also differ based on a user's domain role. These fall into three different buckets: Admin, Non-Admin Roled Users, and Public Users. The below table shows the available features based on domain role:
Feature
Preference
Admin
Other Role-Users
Public Users
My Assets
My assets are published, updated, deleted, or otherwise modified 
•
•
•
Watched assets: updates and other changes 
•
•
•
Assets I'm a collaborator on
•
•
•
Changes to approvals
•
•
•
All Assets
New Asset is Published  
•
•
•
Metadata changes 
•
•
•
Data Changes
•
•
•
Permission changes to assets
•
•
 
Collaborator changes to assets
•
•
 
Deleted Assets
•
•
 
Changes to approvals
•
 
 
User Accounts
Users accounts created, removed, role modified
•
 
 
Suppressing email notifications
To suppress email notifications for specific accounts e.g service accounts please reach out to support at datainsights-support@tylertech.com to enable the functionality on your domain.