Site Administrators and those who have the ability to change your site appearance have the ability to set domain-level Story and Visualization configurations. This self-service functionality allows you to tailor your content for your users.
For information on user roles, click here.
Overview
Site Administrators use the "Stories & Visualizations" control panel to configure settings for Visualizations and Stories. When logged in, you will find "Stories & Visualizations" on the Administration page, accessed by clicking "Administration" in the menu on the left side of the top header.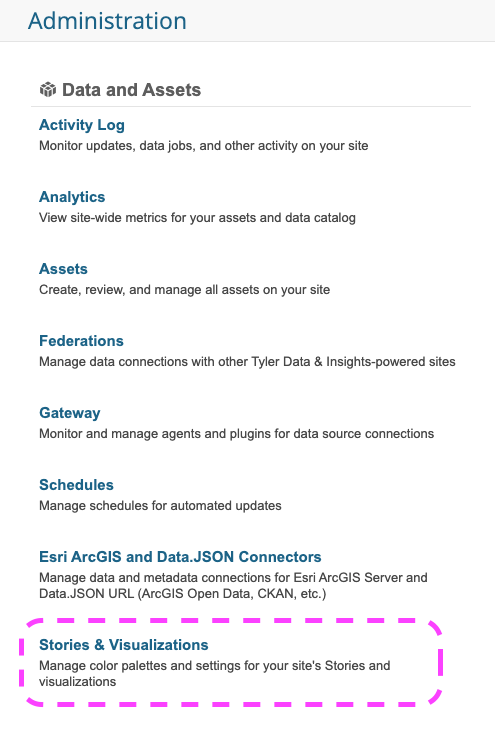 Note: You can also access this page via URL by appending admin/stories_visualizations to your domain.
Within the "Stories & Visualizations" control panel, there is currently one section for configuration:
Fiscal Year
Site Administrators can enable a fiscal year filter on your domain so that you and others can filter Visualizations and Story content based on your specific fiscal year start month.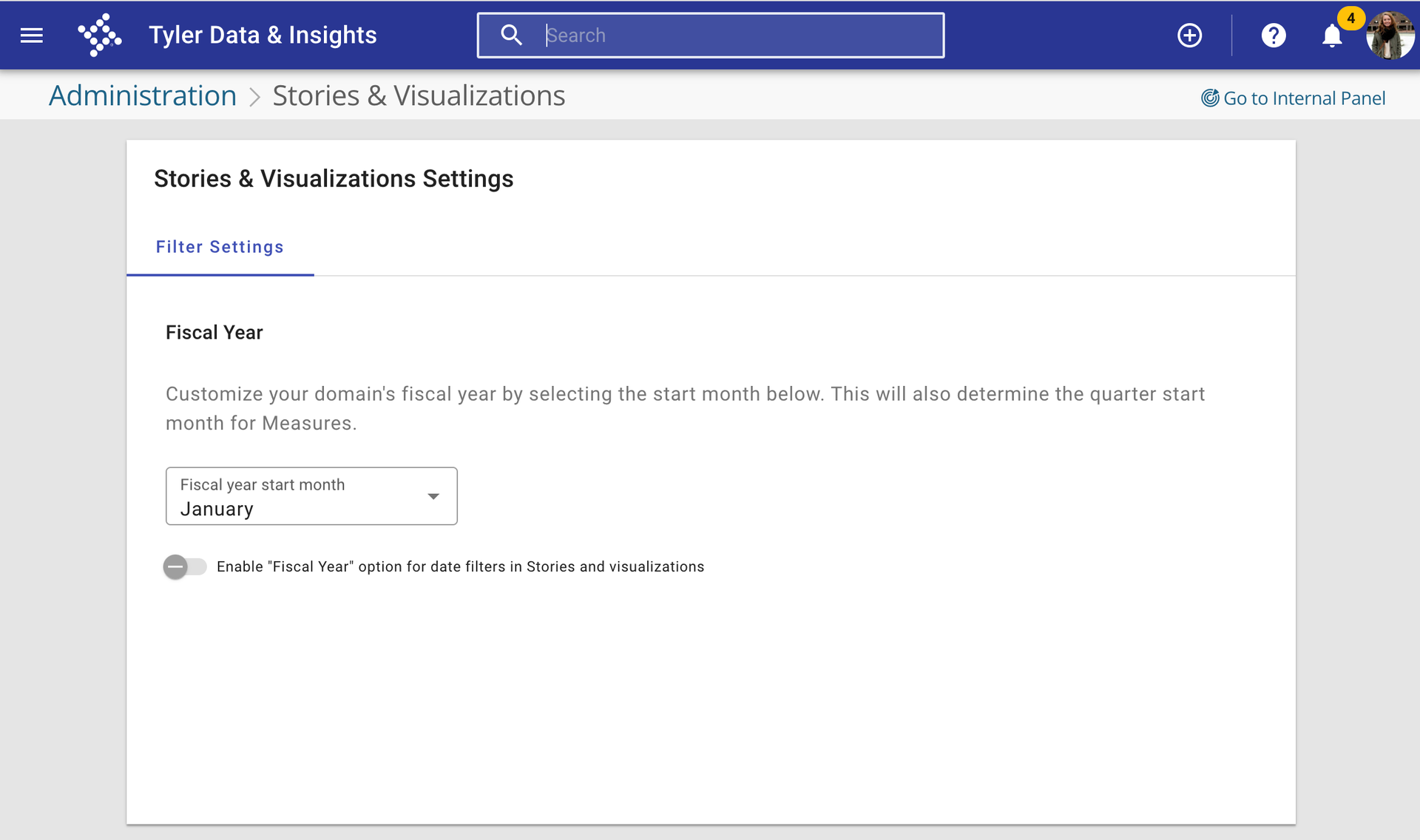 You have the option to include this fiscal year as an option on any date filter on your site.
By default, this option is disabled, you will need to check the "Enable Fiscal Year option in Stories and visualizations" to utilize this feature.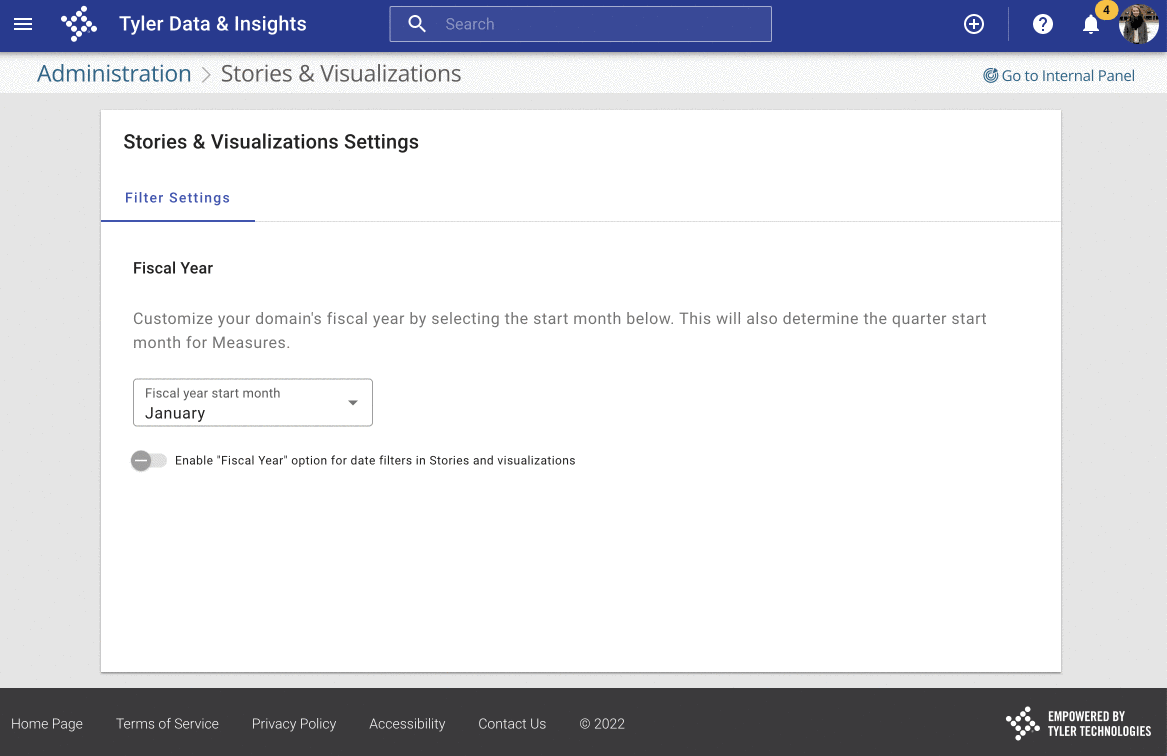 Where can the
Fiscal Year Filter

be used?

There are several places where, once Fiscal Year Filter is enabled on your domain, the Fiscal Year Filter can be used:

Note: Measures date filters do not include the option for the fiscal year filter as they do not support relative dates.

For information on filtering visualizations, click here.
Performance Insight Measures
For those with Measures enabled on your domain, this fiscal year start month will also power measures that require a unique quarter start month.
To learn more about Measures reporting sizes, click here.