What is an App Token?
An Application Token is an alphanumeric string that authorizes you to create an application. The Socrata Open Data API uses application tokens to provide authentication using 0Auth. App tokens can be used as part of the authentication process to perform read, write, delete operations through the API.
Obtaining an App Token
Start by navigating to your profile page while logged into my Socrata domain. Click on "My Profile" and navigate to the Developer Settings pane.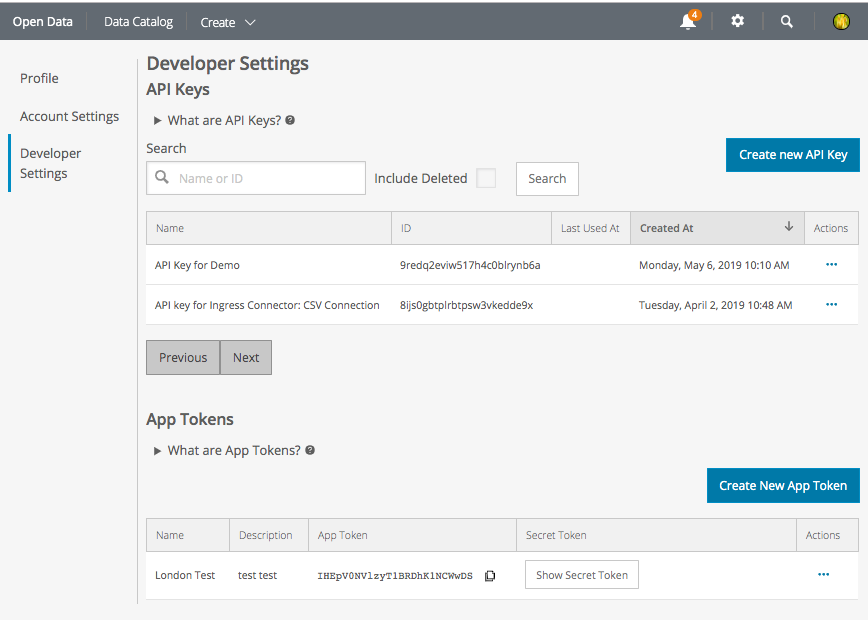 Click Create New App Token, then fill in the sections for Name and Description. For example, if you will be using this token to authorize automated DataSync updates, you could call the app token "Your Name - DataSync token" and as a description enter "App token used for updating datasets on 'x' domain".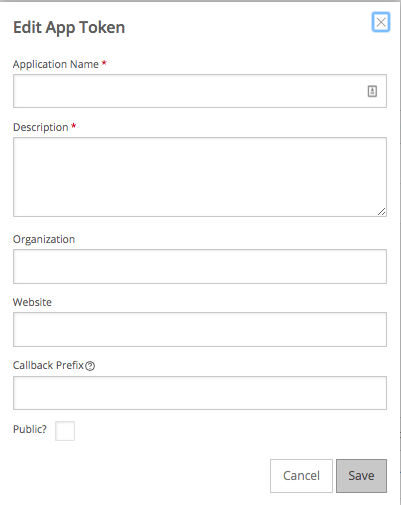 Please note: Your Application Name must be unique across all registered applications on all Socrata domains.
For DataSync users: You do not need to enter a Callback Prefix for the purpose of updating data via DataSync. Once you app token is generated, you can copy and paste it into the authentication details in DataSync. Once you've filled this field in, DataSync will remember it each time you open the program on your computer.
You can read more about the creation and use of App Tokens on our dev site at https://dev.socrata.com/docs/app-tokens.html.