Users visiting your Open Checkbook module have the ability to search Department, Vendors, and Categories directly on from the homepage.

Below are steps for setting up the search functionality.
1. Navigate to your Ledger dataset in the Administrative Panel under Dataset Mappings.
2. Once you are on the dataset, click the Green Visualize tab > Data Lens > New Data Lens.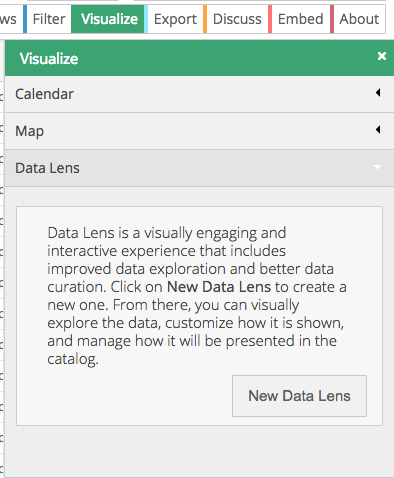 3. A Data Lens page will automatically be generated. Typically a search card is included on the page but if there is no search card, add a search card to the Data Lens page. For instructions on adding cards, follow this link.
In order for the search functionality to work on Open Checkbook, there must be a Data Lens page with a search card created from the Ledger dataset. 
As this data lens page typically only serves this singular purpose, we recommend making the lens private.
Note: Deleting this data lens page will result in errors with the search function. 
Setting up Wildcard Search
One of the capabilities of Open Checkbook is the ability to perform description-level searches of records that have been loaded into the module. To configure this setting, go to the Checkbook View section of the administrative panel and choose the field that you would like to use as the source column for description search.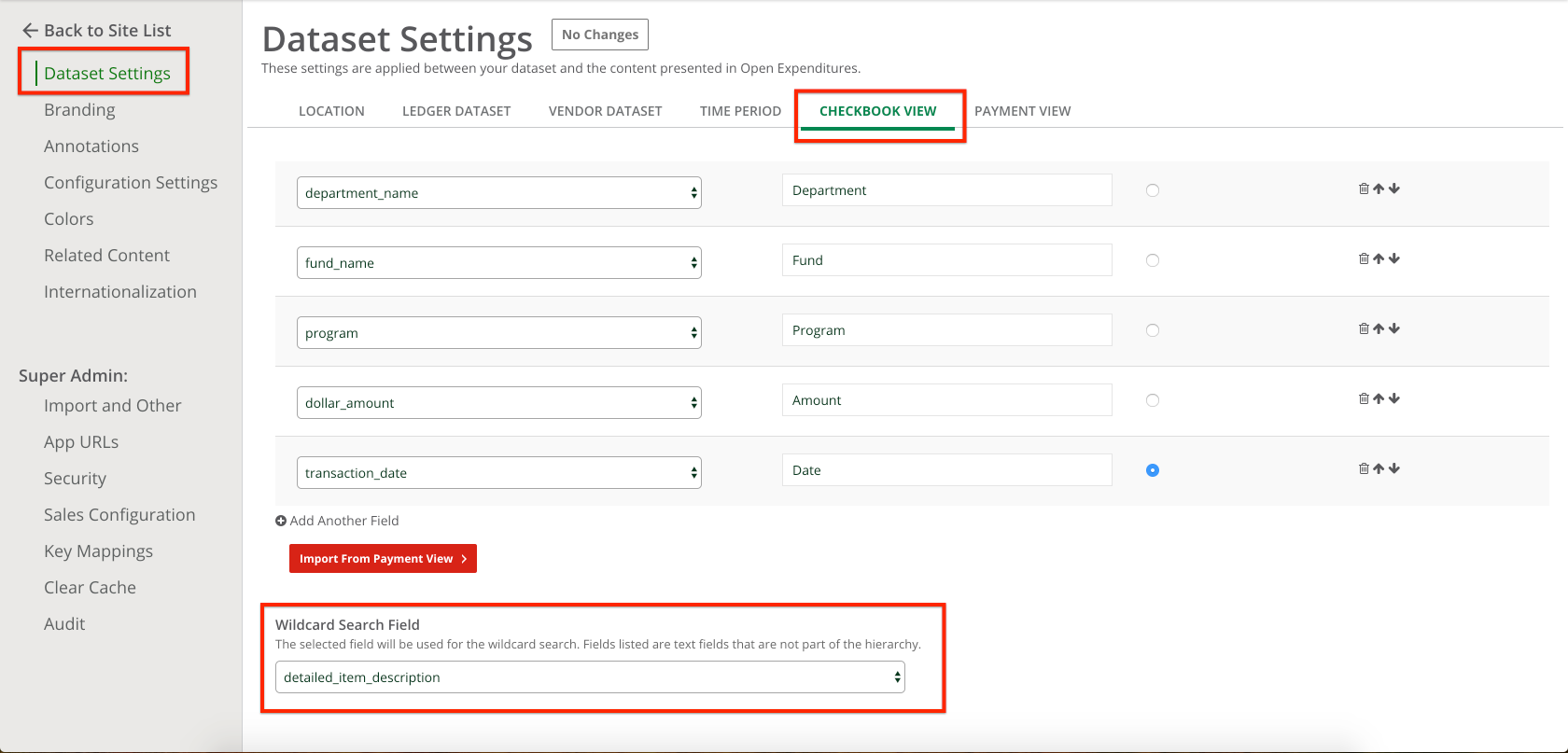 After enabling this setting, users will see the option to perform a wildcard search on transactions from the homepage or search bar in the header.