Each dataset on Data & Insights has a corresponding API document that is hosted on dev.socrata.com. This page contains details on utilizing the API for the particular dataset.
The API Docs page can be found from either Dataset's Primer or data table page. 
To Access from Primer
Select API from the top right menu bar which will open a new pop up window. From this window select API Docs, this will direct you to the docs for the particular dataset.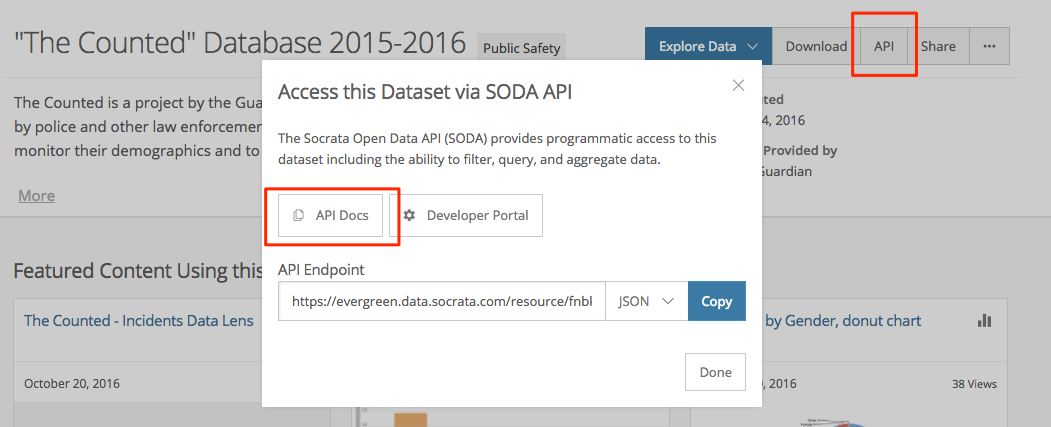 To Access from the Data Table

Click on the blue Export button from the top panel and select Soda API to open the API drop-down. From here select API Docs.