You can contact a dataset's owner with questions about the content or validity of a dataset. If you use the "Contact the dataset owner" feature, which is available on every dataset page, you'll be able to email them a message or question about their dataset and they can get back to you with a response if necessary.
To contact a dataset owner through the table view open the dataset you have a question or feedback on. Click on the "About" tab in the upper right and select "Contact Dataset Owner" at the bottom of the About sidebar.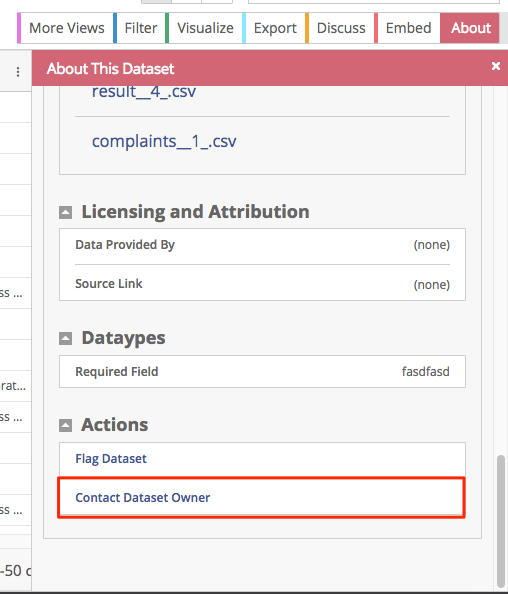 To contact a dataset owner on Primer, use the "Contact Dataset Owner" link in the About this Dataset section.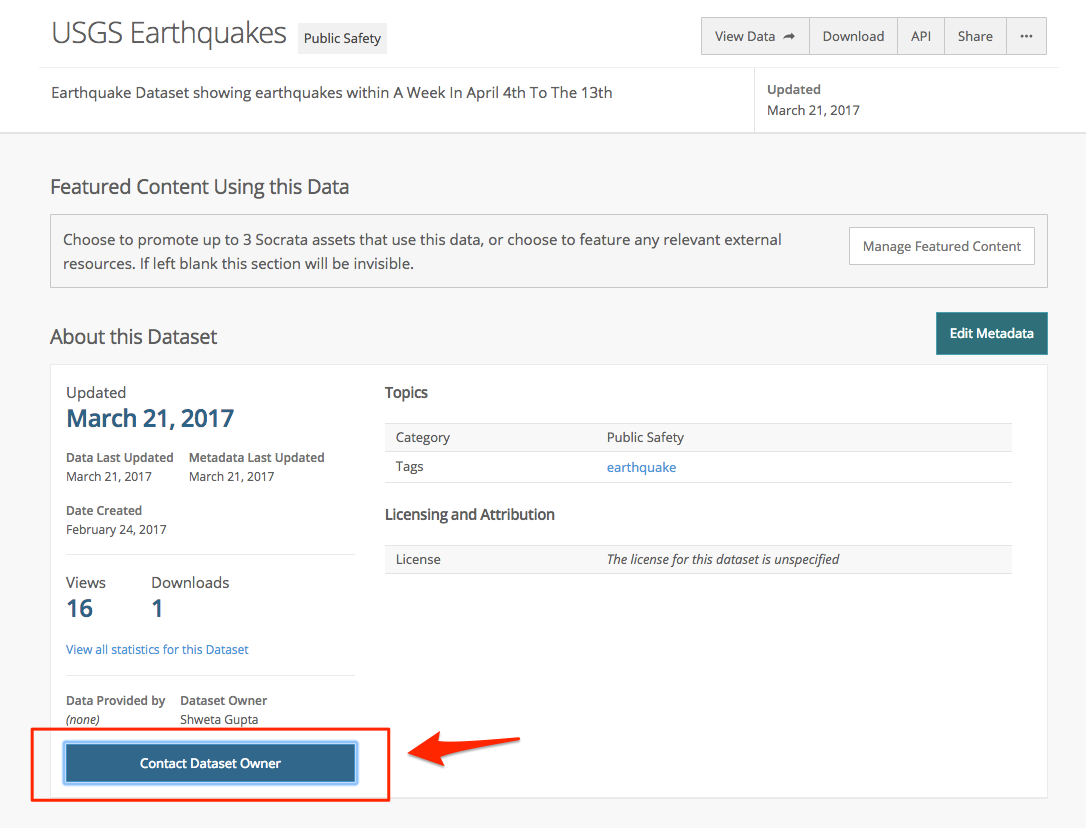 A message will then be sent to the data owner with the details you provide.
Note*- Some domains may have this option disabled.