Filtered Views now have "Primer"page as the default landing page,​ similar to the Dataset "Primer" page. As datasets grow larger, more and more curated filtered views are being created to support data exploration. A landing page for filtered views allow users to easily discover metadata and other useful information such as the data table preview, column level metadata, promoted content etc..​
To help acclimate to Primer pages on filtered views, check out the breakdown of a Filtered View Primer below:
View Based On: The parent dataset or filtered view the data is based on, if the parent is "Public".
Note: Parent views that are private will not render View Based on details.
Info Pane: At the top of the page you'll find key metadata including the dataset title, description, the data provider etc.
Featured Content - Find up to 3 featured visualizations, stories or other content from around the web. Users with a role of "Administrator" or "Publisher" can curate the featured content.
Note: If no content is selected, then this section will not be displayed.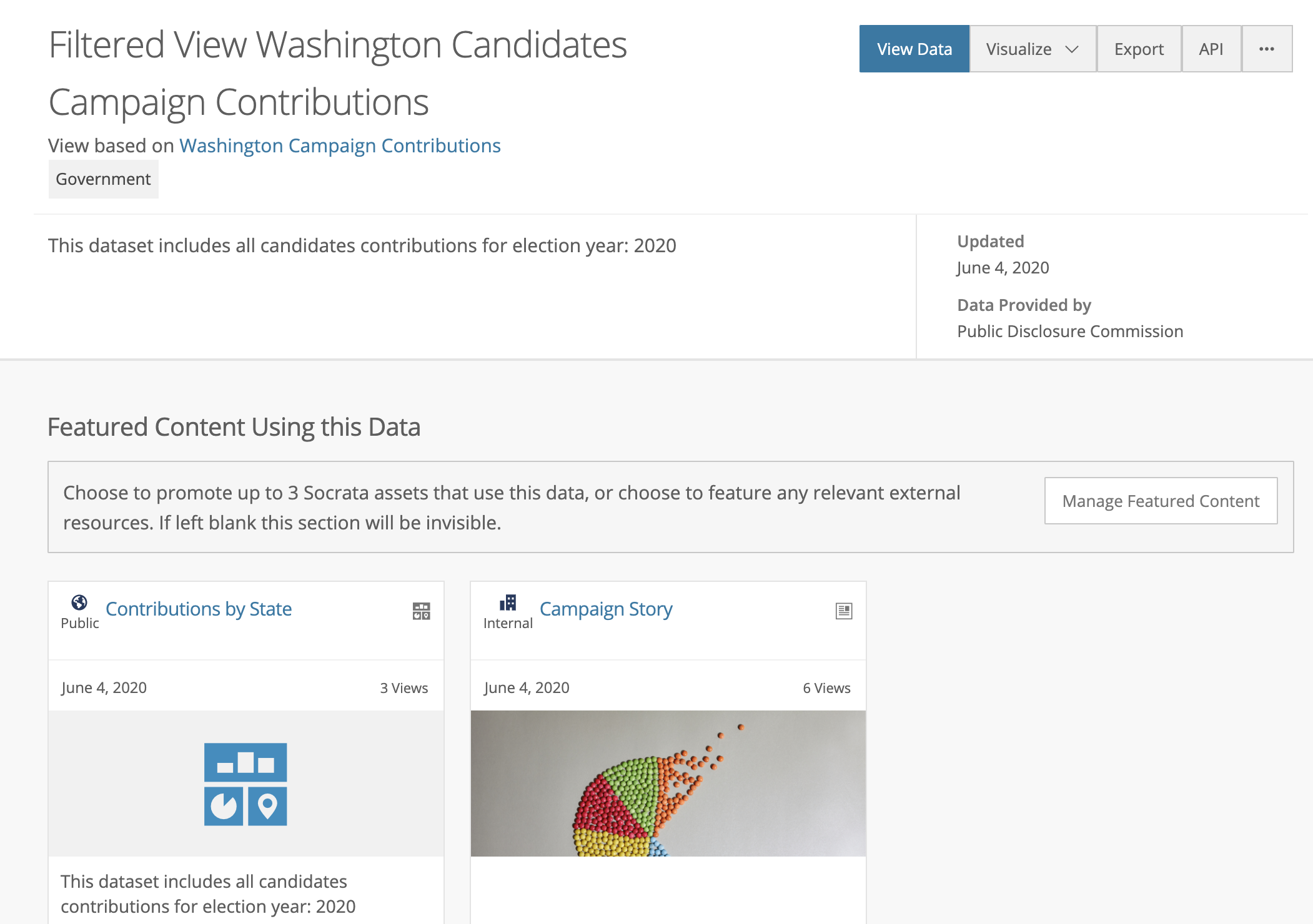 About this Dataset - This section gives insight into when the data within the view was last updated, when the view's metadata was updated, and when the view was created.
What's in this Dataset? - Get a quick snapshot of the total rows, total columns and what each row of data represents.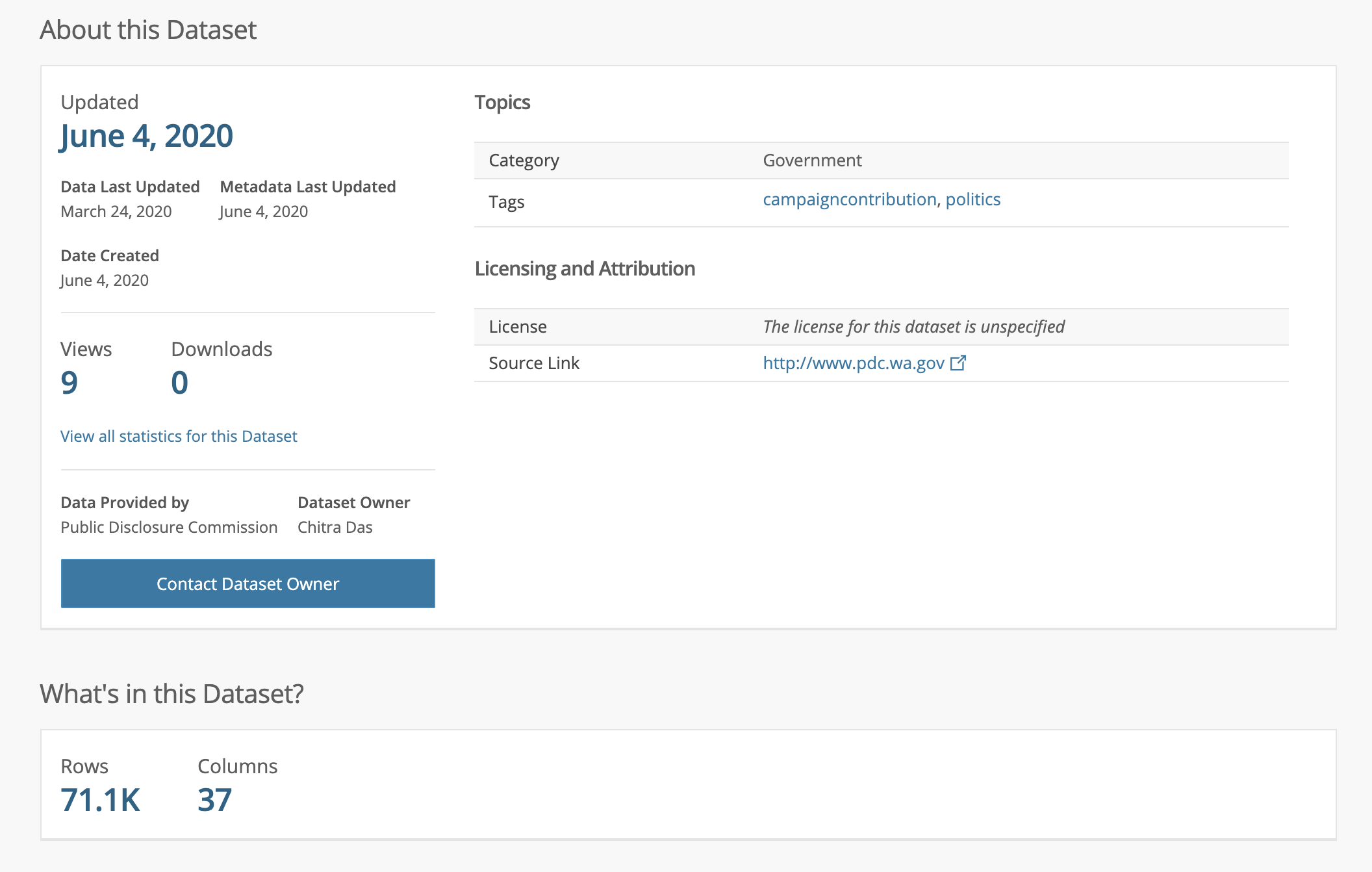 Columns in this Dataset -This section includes the column level metadata such as column name, description, type, data type and API field name.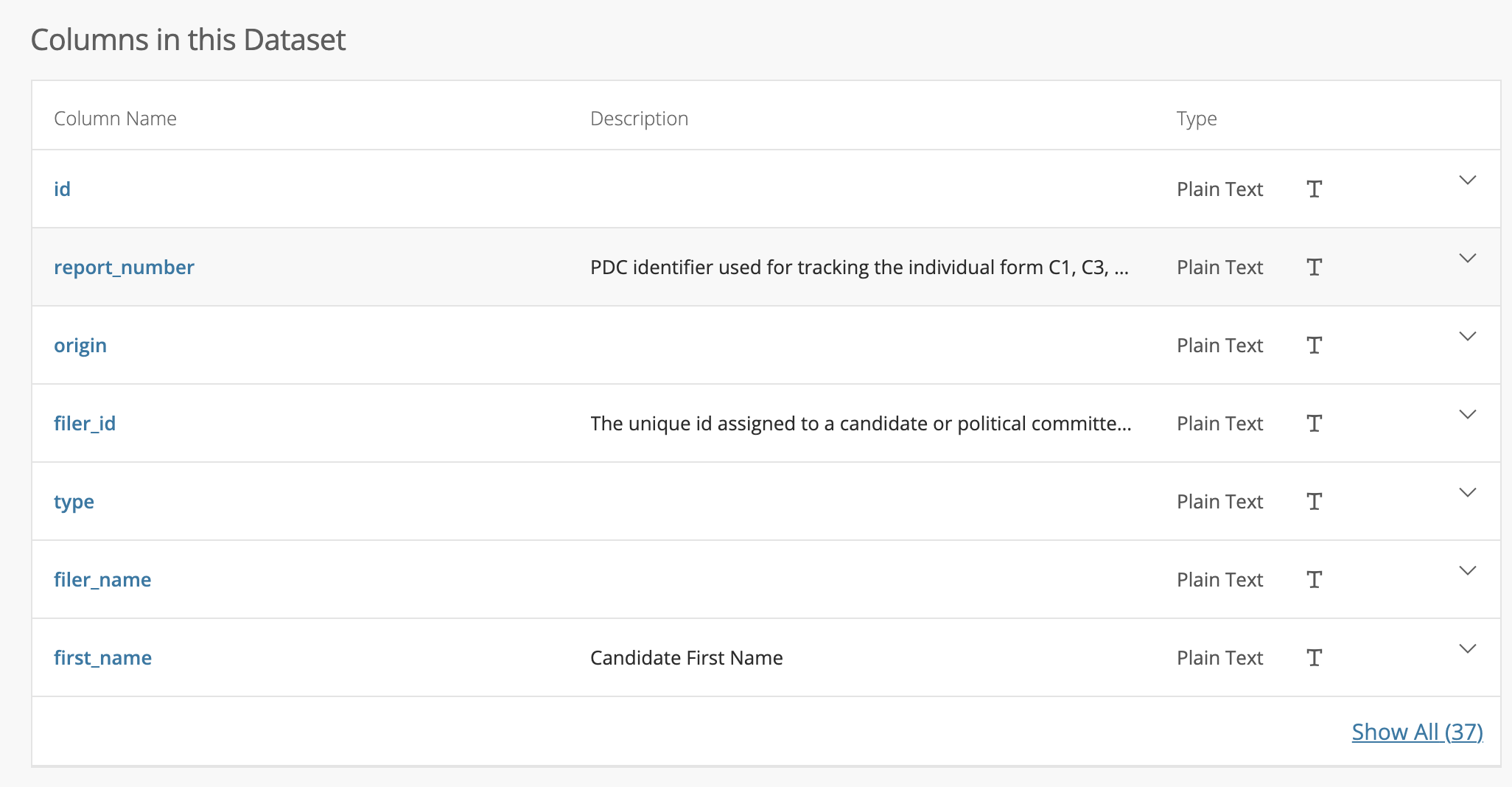 Table Preview - The table provides a quick glimpse into what data you might find in the view, right from the landing page. If you want to interact with the data or create a visualization, click on View Data or Create Visualization button at the top of this section to get started.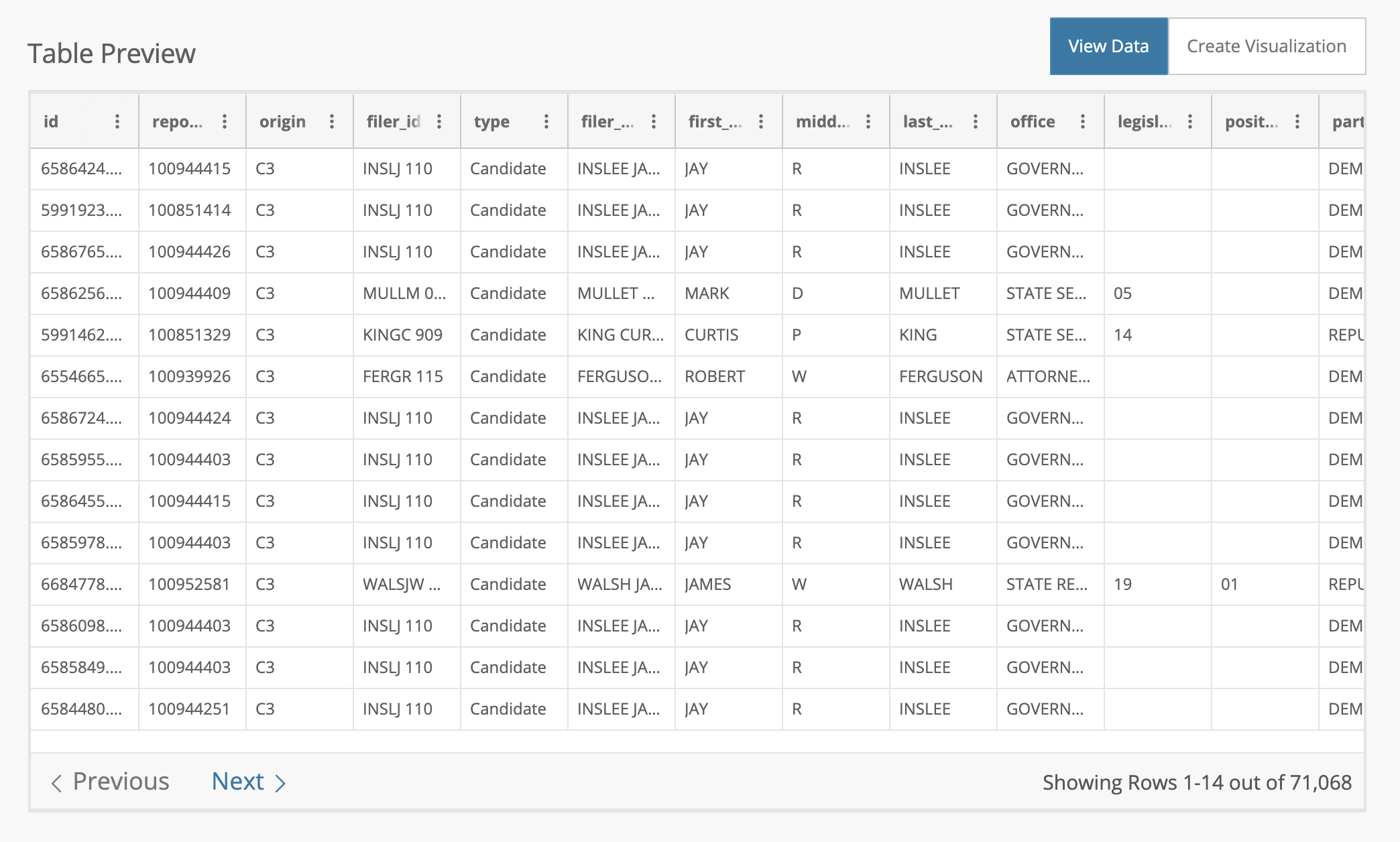 Related Content Using this Data - See and explore the derived views, visualizations, or maps that have been created directly from this Filtered View.