If you want to change the general information or attribution such as the dataset title or licensing information, you will need to modify the metadata. In order to edit a dataset's metadata, you need to have the necessary permissions. 
There are two ways to access the metadata page for editing. You can access the metadata page through Primer by selecting "Edit Metadata".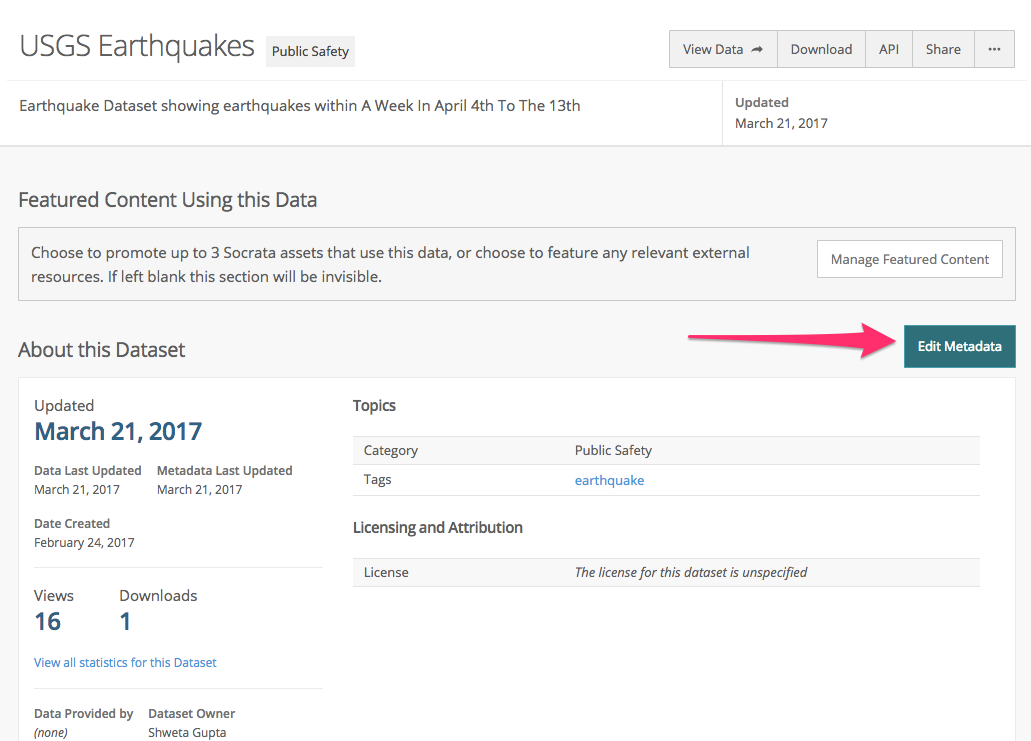 Likewise, while on the table view, click on the "About" button in the upper right-hand corner when viewing the dataset or visualization: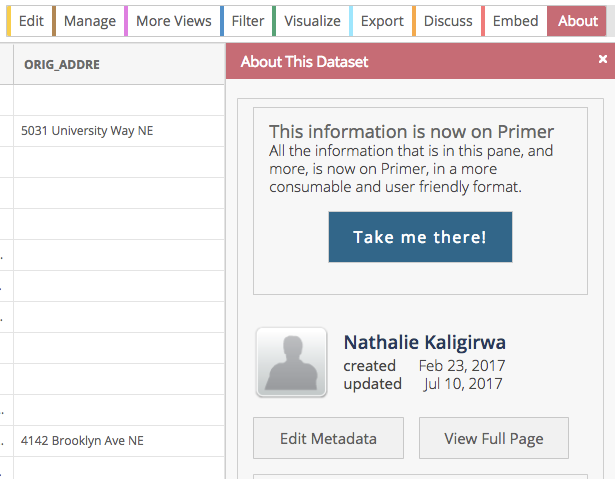 Then, click "Edit Metadata"
Edit the desired metadata field and click 'Save". In this example, we have edited the title: