This tutorial will show you how you can share a dataset with a user and how you can configure what permissions they have on that dataset. You can read more about these permissions here: Dataset Collaborator Rights.
1. While on the asset, select the Manage Collaborators button from the action bar.

In Data Lens, you access this functionality through the Manage button.

2. This will open a Modal where you can add collaborators to the dataset. Add in the name or email address of any users you would like to add. Select the Collaborator level of viewer, contributor, or co-owner, and then select Add. Once you have added all of the collaborators select save. Please note that when entering names or emails, users with roles on our site will be available via autocomplete. Other users will need to be entered with their exact email.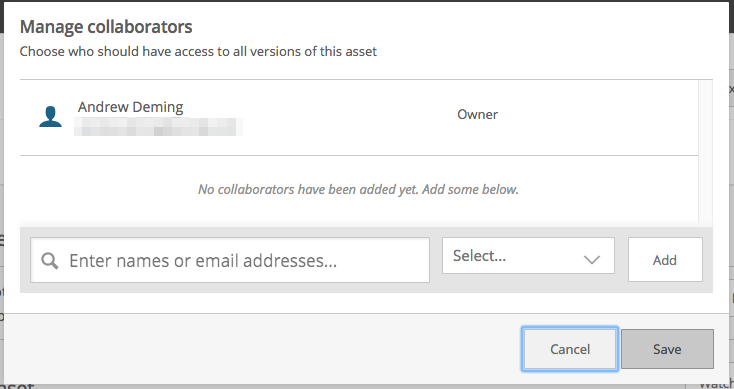 In Data Lens, that pop out looks like this and includes Co-owner instead of Owner.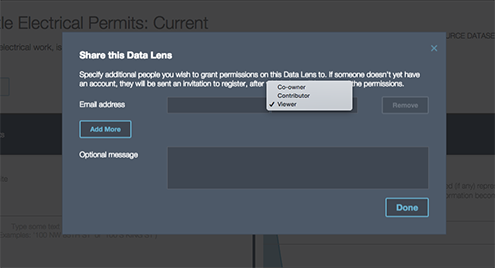 Here you can input multiple emails for users you want to share the dataset with, and set their permissions to either Viewer, Contributor or Owner. Be sure to hit "save" before closing the Manage pop out in Data Lens.
3. Once you click 'save', an email will be sent to those users notifying them that a dataset has been shared with them and a link to said dataset will be provided. 
Once the users are added, you can change their permissions or even delete them at a later stage.