Overview: Carto (formerly known as CartoDB) is a popular application used to create beautiful, interactive maps for your location-based data.
Requirements and Limitations: Carto will accept up to 150MB of data through this connection.
Example
To get started with Carto, navigate to a tabular dataset with location information (latitude and longitude fields), and from the Primer page, select Explore Data and choose to open in Carto. Note: if you do not see an option for Carto, it means that the dataset you have selected does not have location fields, and as such it cannot be properly plotted on a map.

Once you've selected Carto, you will be taken to carto.com where you will be prompted to either sign in or sign up. Carto requires an account in order to edit maps in their online Builder tool, but it's a quick and easy process to sign up if you feel comfortable doing so.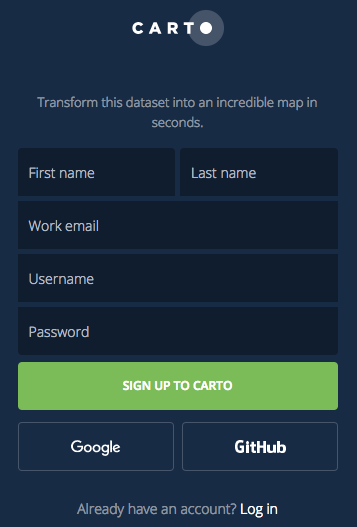 After you've signed in (or signed up and then signed in) you will be redirected back to the Builder tool with the data you selected loaded in for you to start working with. From the Builder tool you can start editing aspects of your map, such as the metadata (title), styles like colors and aggregation options, pop-ups, and legends.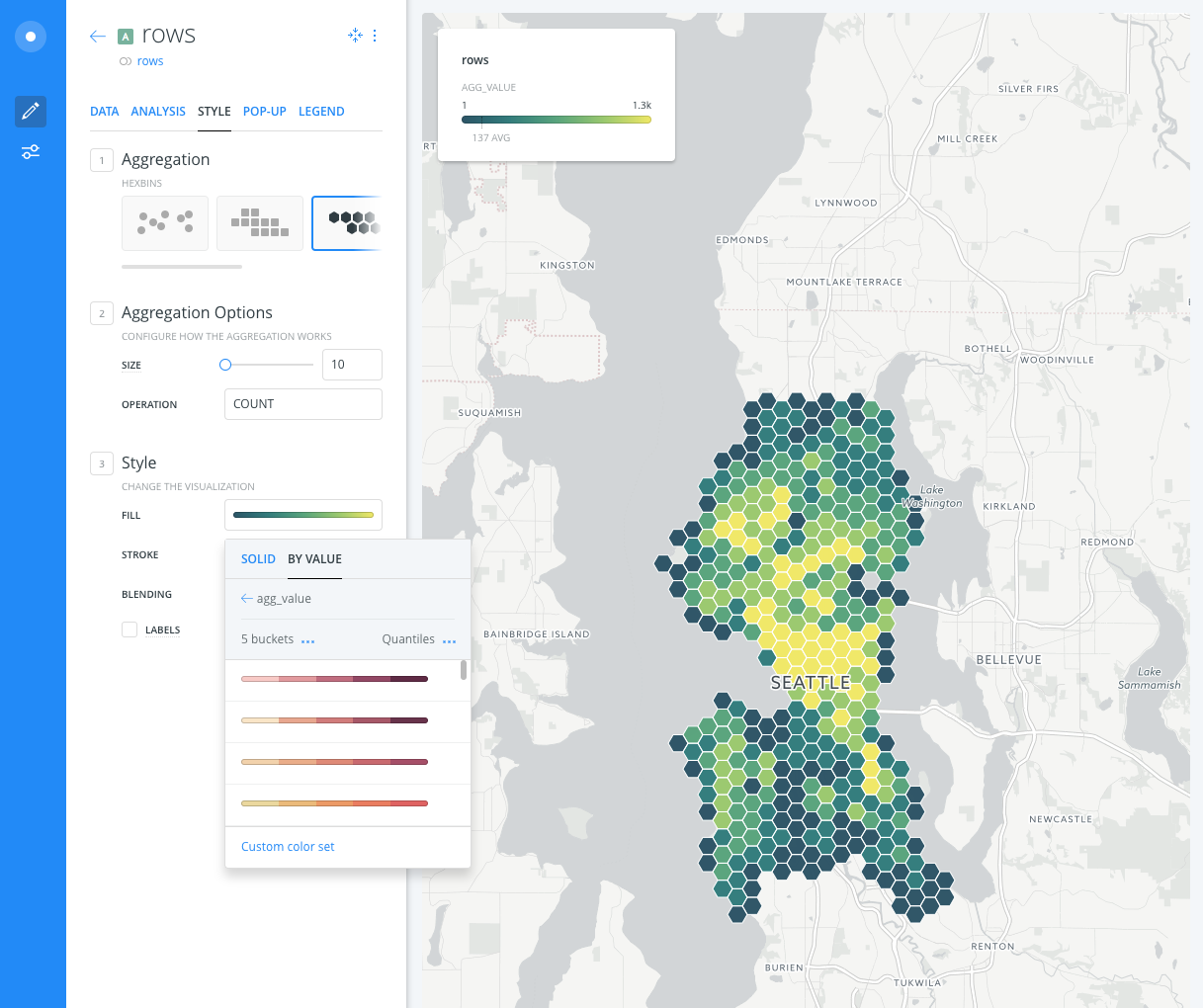 For additional filtering and drill-down capabilities, you can also add widgets to the left side of your map. For example, with the permit data in this example widgets for permit type and status allow the user to drill into permits that fit those values.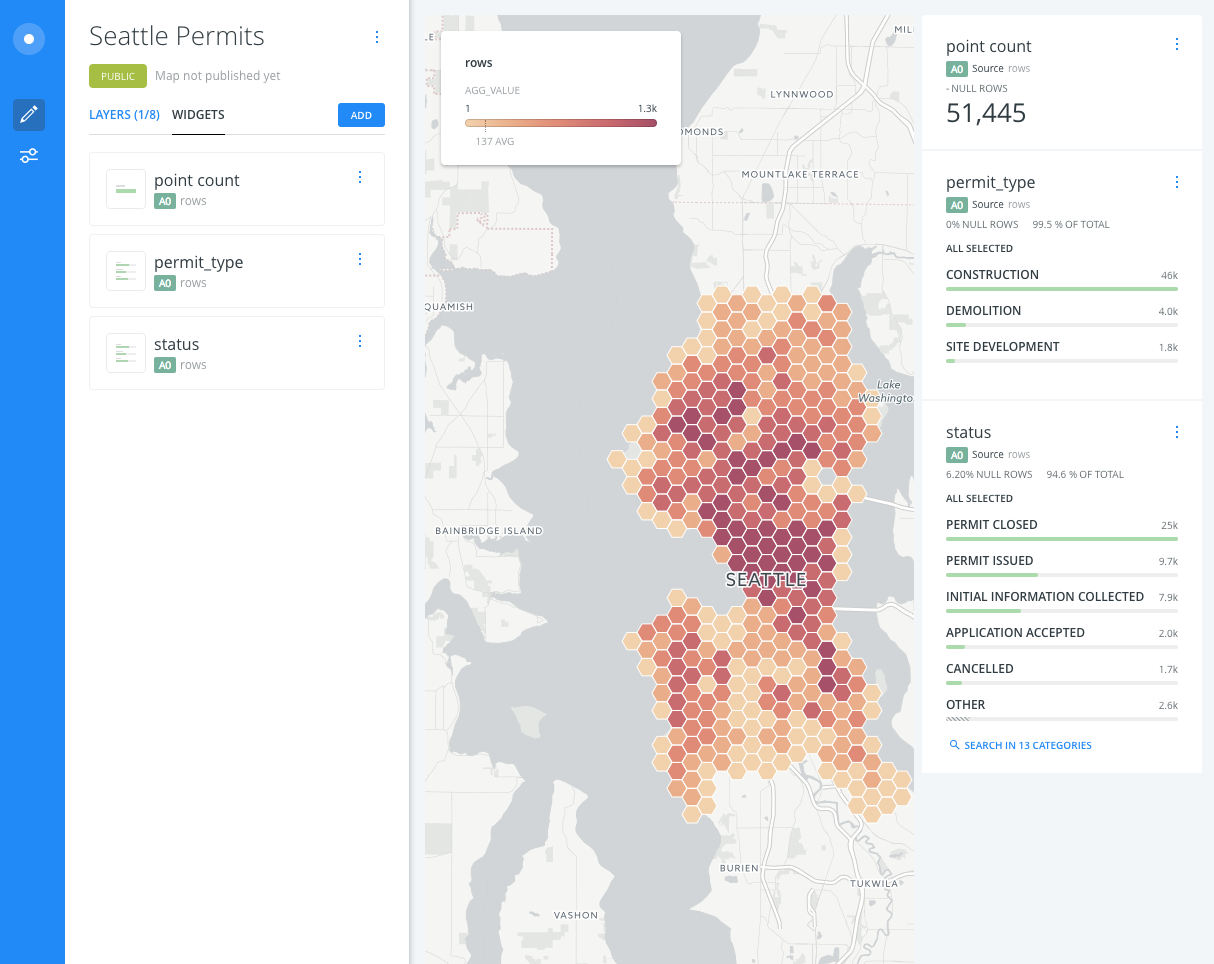 Once you have a map that you like, you can share with anyone on the web, either by sending a link or embedding it elsewhere on the web. If you have an enterprise or paid plan with Carto you may also have the ability to share your map within your organization.