Disclaimer! The addition of a username and password prompt should not be treated as a failsafe security measure. It does not guarantee limited access to the underlying data (for more secure data management, see Using Private Datasets). Think of it as a slipcover over a nice car, not the keys.
Adding a Shared Password
From the landing page of the admin panel (admin.finance.socrata.com), navigate to the site-specific page for the instance you are trying to update. From here, go to the "Configuration Settings" page through the navigation options on the left-hand side of the page. Under the Miscellaneous tab, a password can be configured. After entering a password, click on Save Changes.
To remove the password, clear the password field and click on Save Changes.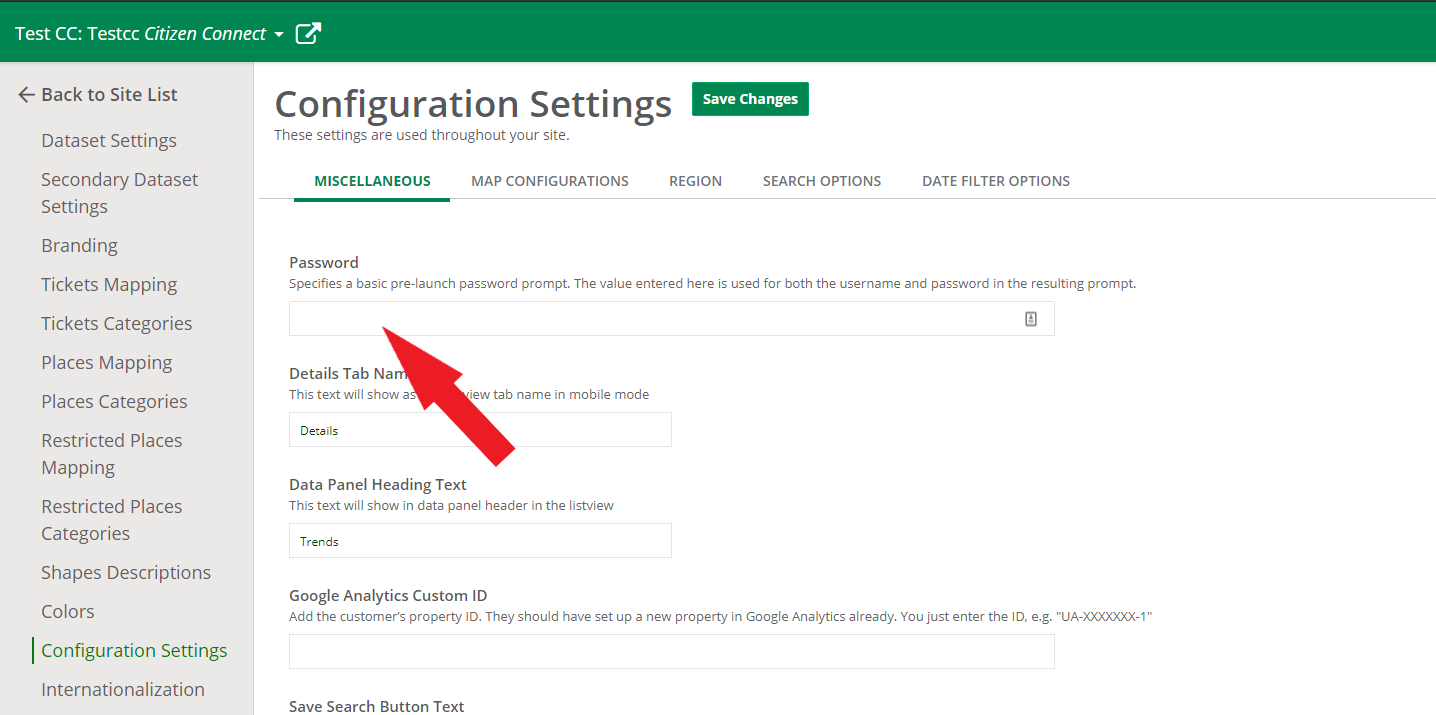 Note: Though this screenshot reflects the Citizen Connect Admin panel, all Data & Insights Finance modules have this tab in their admin panel. 
The value you have set will act as both the username and password in the prompt on the site. You will now be prompted for a username and password when you move to access this particular instance of your finance app.
Enabling Private Mode
Private mode allows module administrators to make a module private. Access to the module can be assigned to specific user email addresses or email domains. To enable this, navigate to Security on the left-hand side of the apps admin panel. An option to add users will appear only if Private mode is selected.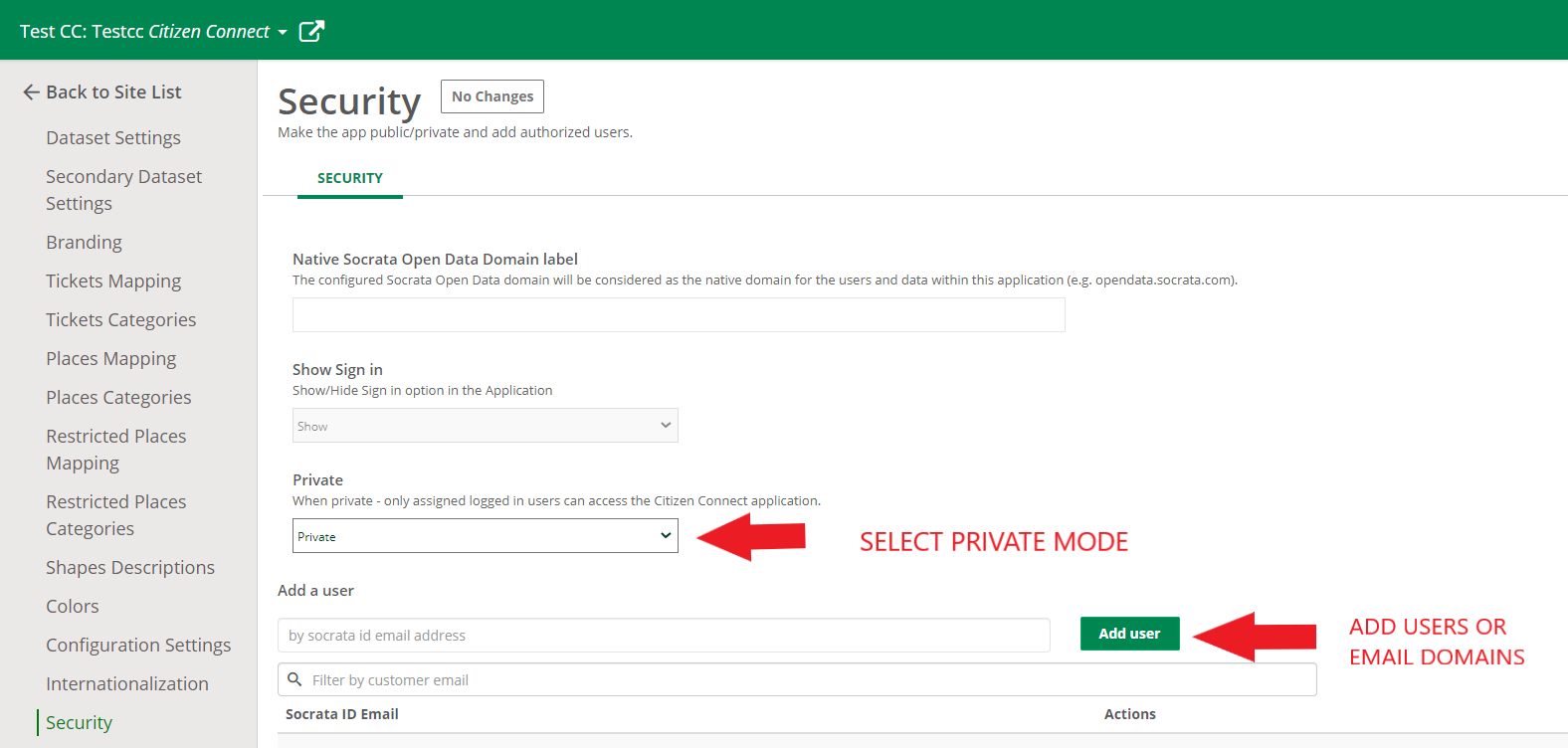 Email domains can be added in the format *@emaildomain.com
NOTE:
1. A shared password and Private mode cannot be configured at the same time. For a shared password to be configured, the module needs to have Public mode enabled.
2. Private mode CANNOT be configured on Finance Insights when Unified mode is on. However, password protection can be added in the configuration settings