While we recommend that you set datasets powering your finance apps to public, we do offer another option for datasets that our customers would like to be kept private.
Log in to your data platform and navigate to the dataset you wish to work with.
Using the action bar select Manage Collaborators. You will then need to add 

appsteam@socrata.com

 as a collaborator and select Add and then Save

. This will allow the finance site to view the underlying data without exposing it to the public, which is useful when working in a staging event.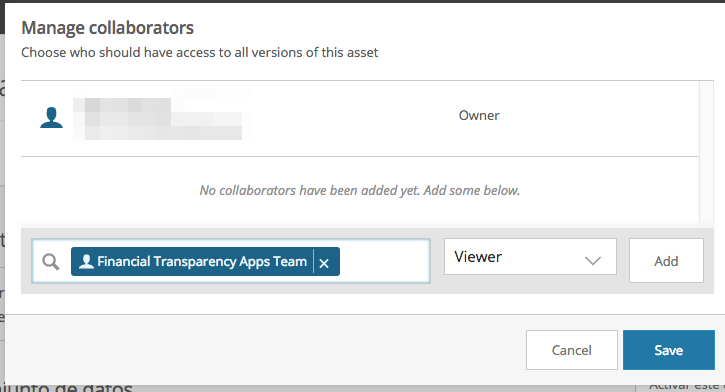 As mentioned above, we recommend that you set dataset permissions to public when you go live with a site, as the information and purpose of the finance apps are to share the data with the public.