When uploading a multilayer file such as a shapefile or excel sheet, you will have the option to select which tab or layer you would like to import.
Once you have uploaded your file to the platform you will have a layer dropdown available from the left-hand menu bar labeled Layers/Sheets. As seen in the screenshot below, you will have a list of layers to choose from and import to the dataset. Simply choose the desired layer to import, which will refresh the data preview, and click Save!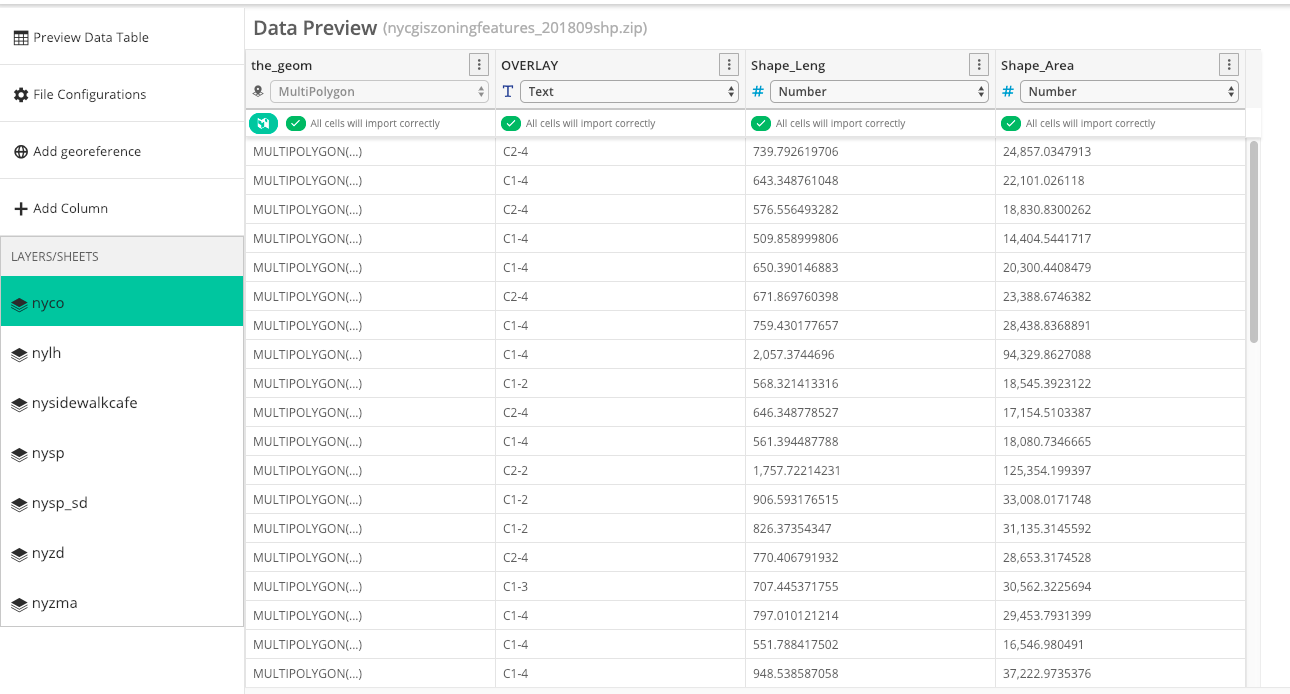 Note: At this time, we do not support downloading the original file or the import of multiple layers at once.