NOTE: Some UI elements in the Dataset Management Experience have been updated since 12/7
When using the Data & Insights Data Management Experience, updates to column formatting will now be made when reviewing or adding data to your dataset. You will first need to create a revision of your dataset using the action bar.
Once in the new tool, you will first want to select either Add Data or Review Data, based on the action you will take.

This will load the columns in your dataset. Once loaded you can select the kabob in the right-hand corner of the column to access the Column Formatting Menu.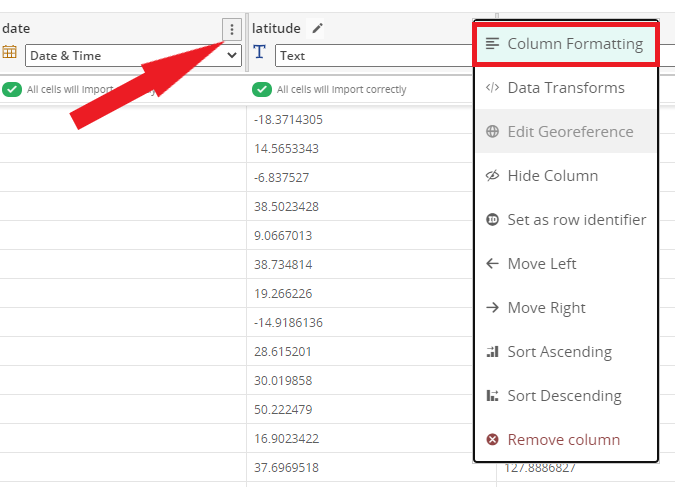 The column formatting menu will allow you to modify the display of the column. Different data types will have different formatting options. In each case, you will see a preview of how your data will look with the new formatting applied.
For example, when accessing the formatting properties for a Date & Time column, you can change the alignment and the display format for the date: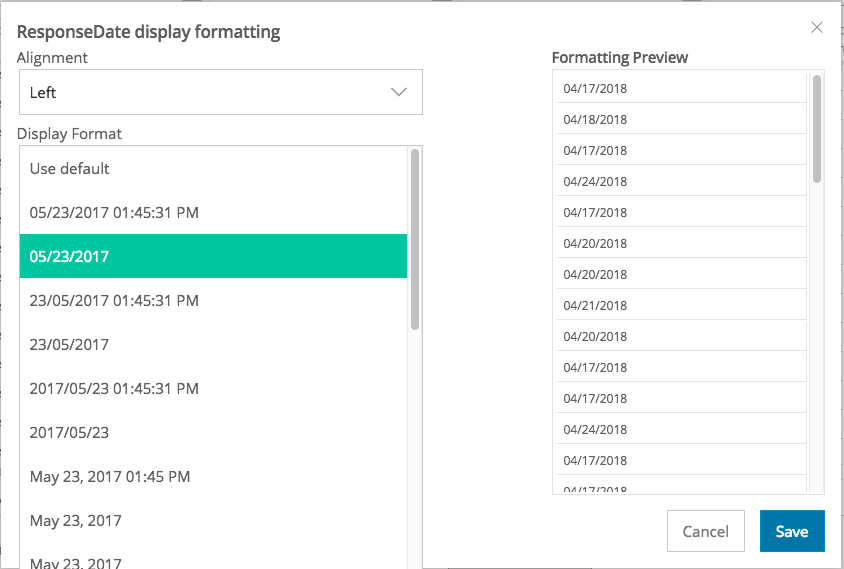 Once you make your formatting changes simply click Save.
For numeric data types, you will be able to make several changes to the formatting. Display Format will allow you to change the display from the standard format to display Percent, Currency, Scientific, or Financial formats.