In order to add a new column to an existing dataset, you will first need to create a revision of the dataset by clicking on the Edit button using the action bar from either the Primer Page or the Data Table:

Select Review Data to open the data preview and configuration modal:

You can then add new columns to your dataset by clicking on the "Add Column" button on the left-hand side of the data table preview. In this modal, you can choose the Display Name, Field Name, Description, Source Column, and Data Type of the new column.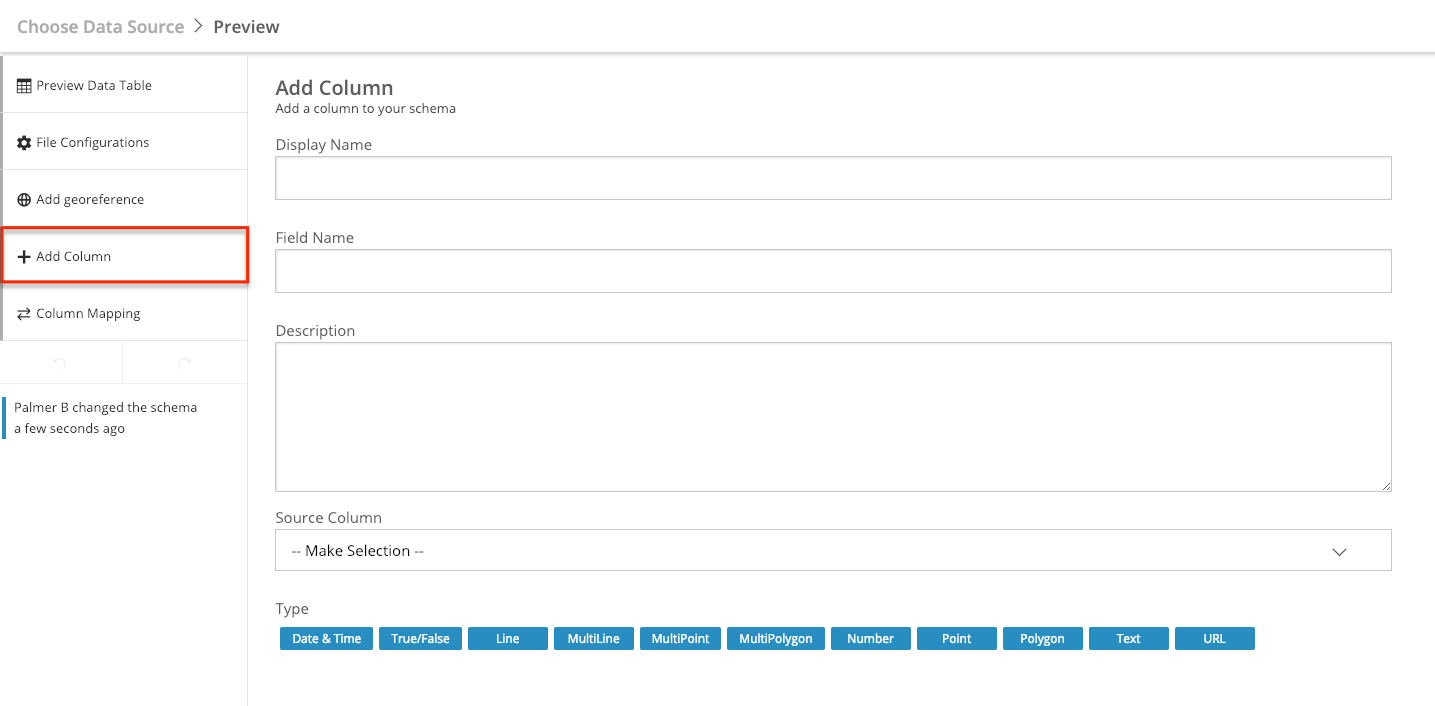 Click the Save button in the lower-right corner of the page, then navigate back to the data preview by selecting Preview Data Table in the top-left.