When making data updates, you may encounter column mismatch errors which are now handled with the new Schema Mapping tool.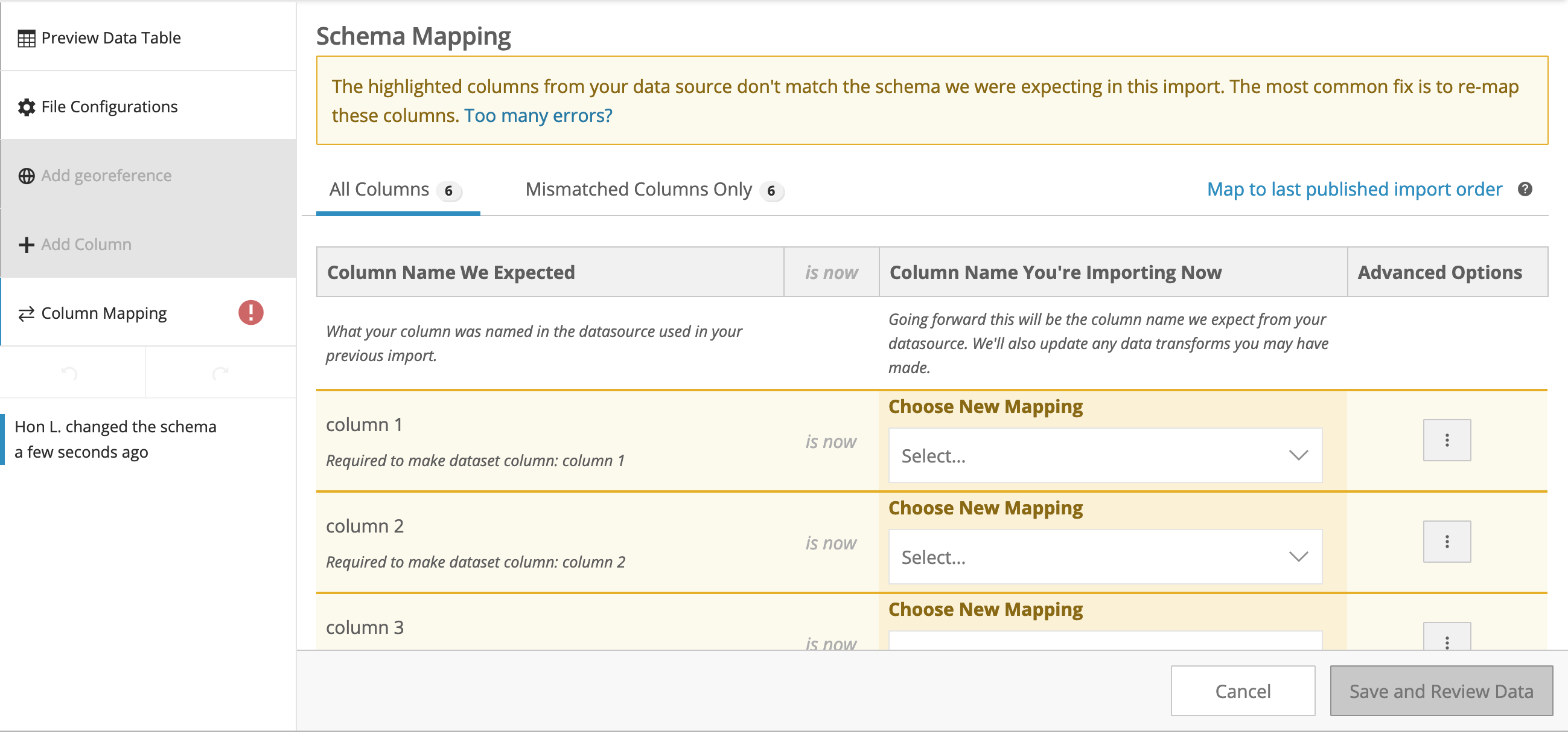 From this tool, you can use the New Mapping dropdown menu to select the source file column that will be mapped to the published data.
If the published dataset has a column that is created through transforms, such as a synthetic location column. The kabob menu next to the source file column selector will allow for specifying a transform to create the column mapping.

Once all columns have been mapped, the tool will unlock the option to Save and Review Data.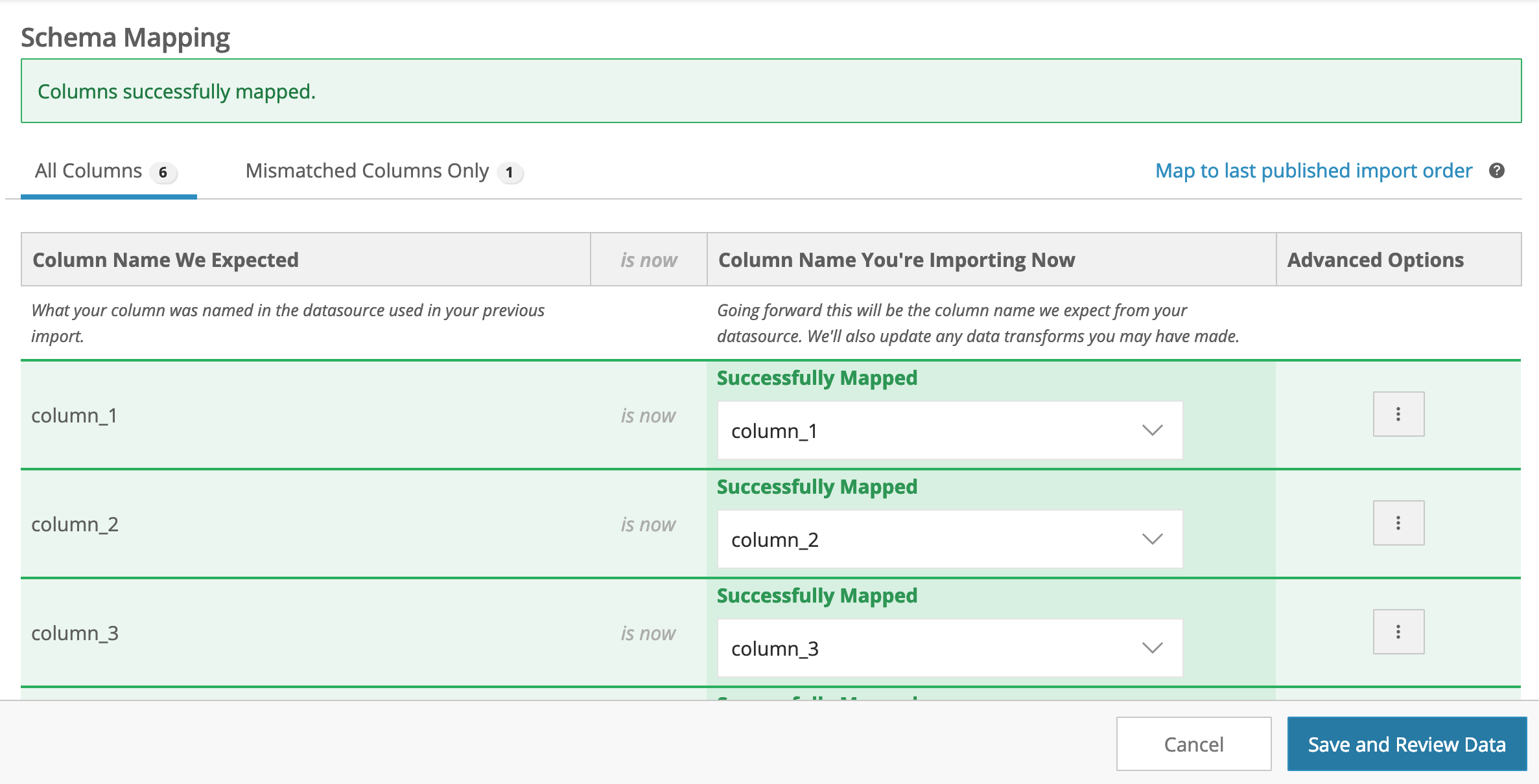 Once saved, the publishing tool will redirect to the data table preview where you can review the data that is now mapped to their appropriate columns!