Datasets have two permission levels, public and private. Public datasets are accessible to all visitors of your domain and can be discovered through the site-wide data catalog. Private datasets can only be accessed by the dataset owner, users on the site with the appropriate permissions, or users with whom they've created a share with using the Sharing tool. You can read more about permissions here.
Changing the permissions of the dataset will now be done through the action bar. To do so you will need to select "..." on the bar and then Manage Viewers.

From there you can select the audience of the dataset as Private or Public. The current state of the dataset will be highlighted.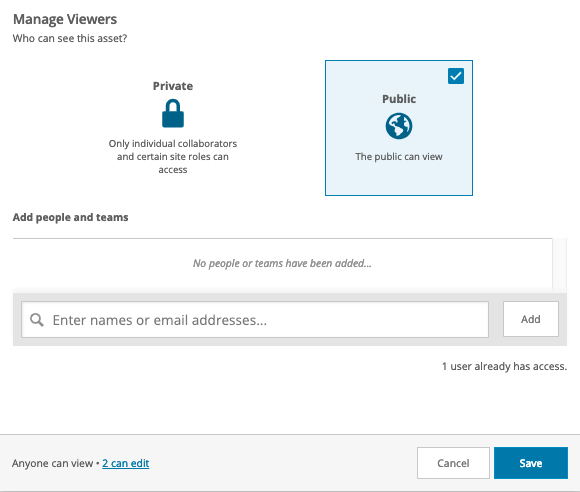 Note: It may take up to 15 minutes for your dataset to be re-indexed and for the site-wide data catalog to be updated. The actual permissions change, however, occurs immediately.