We've added new functionality to the Open Data Technology Preview. These changes are intended to continually improve the new dataset experience.
Feedback Tool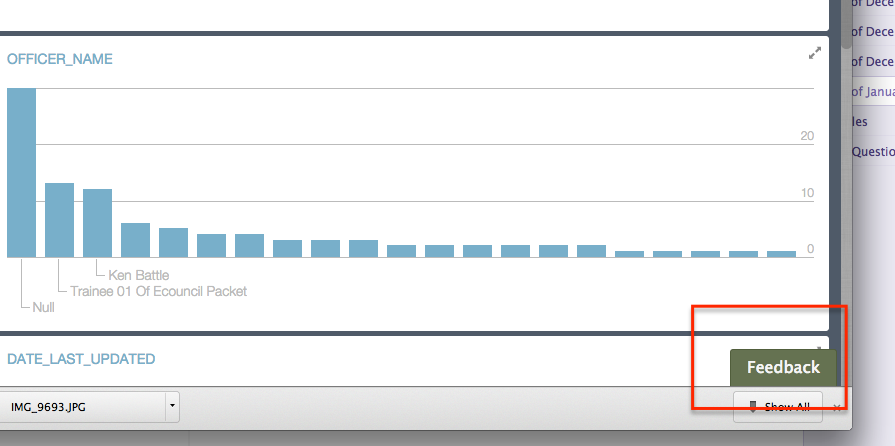 You can easily provide feedback, optionally including a screenshot, on your user experience without leaving the context of the page you're on.
All the feedback collected via the tool will be directed to the Socrata support and product teams and used to help improve your experience on the platform.
Choose Card Type
When adding a new card to the page, choose between a "column card" and a "search card".
This allows you to use the right type of visualization for your users to consume the data; Search cards are suitable when users know the exact value that they want to filter for, e.g. Provider Name; or columns with high cardinality. Column cards are great for visualizing categories or columns with low cardinality.
Learn more about Curating Your Page
New Primary Aggregation Function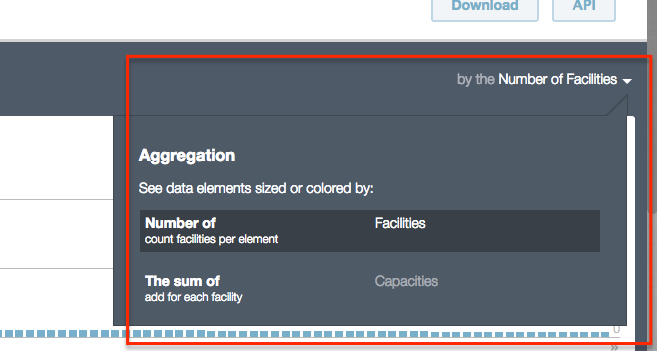 You now have the option to aggregate values in a column by the sum of values in addition to the default operation that aggregates by the number of values. This affects all cards (visualizations) on the page. You can find the option in the Quick Filter Bar below the Info Pane section of the page.
e.g. you can chart the count of healthcare facilities by county or the sum of capacities by county.
Learn more about Navigating around the Dataset View Page and where to find the Quick Filter Bar.
Selected Bug Fixes and Patches
Fix for not being able to save customized views

previously, all users encounter an error message when trying to save a view after making changes
now all admin and publisher users can save views

Fix for email alerts when onboarding onto new experience

previously, when customer datasets are first migrated to the new experience they received a high volume of email alerts
this has now been disabled since no customer action needs to be taken

Additional stability improvements to UI and backend systems.

Note that the above releases notes are not exhaustive. Release notes for other products can be found on the Socrata Knowledge Base as well.