We've made many improvements to make existing Data Lens functionality work even better for you, along with some new features. These changes were based on user feedback during the technical preview to continually improve the Data Lens experience.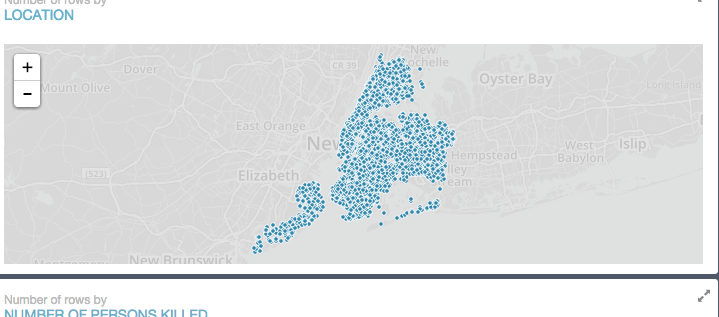 Visualize locations in Point Maps
when you have location data in your dataset you can visualize those as points on a map
this makes it easy for users to see the density of incidents or locations in the context of a map.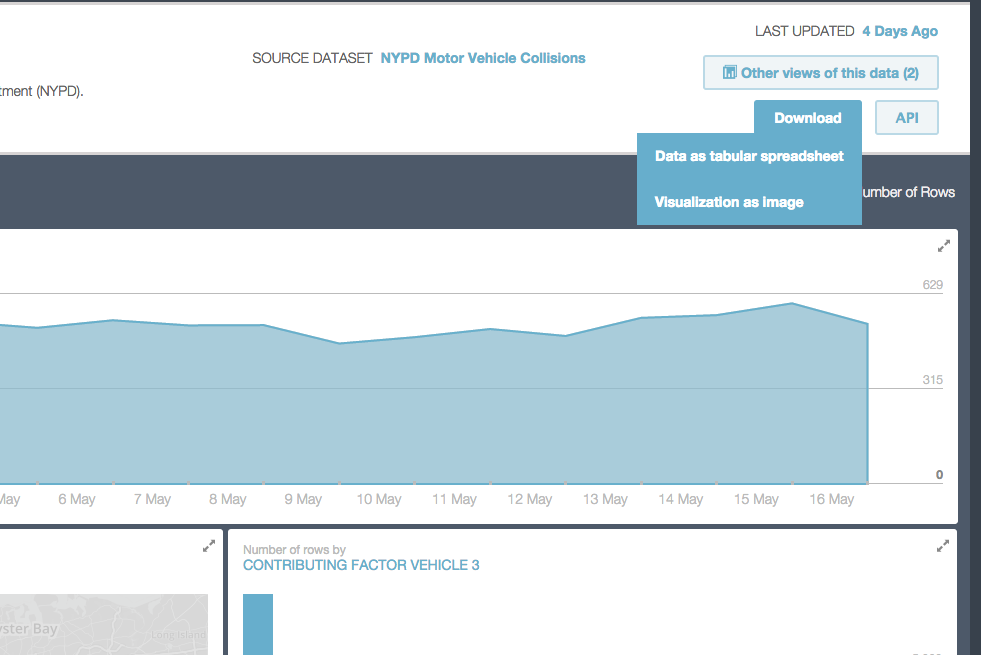 You can download any card as an image in PNG format. PNG is a popular and high quality image format used on the web.
This makes it to easily drop visualizations into documents and presentations.
Learn more about Downloading Cards to Images.
Edit Data Lens Page Title
Now you can edit the title of a Data Lens page while in Customize Mode.
This allows you to accurately describe the content of the Data Lens page so that citizens can easily understand what they're exploring.
Selected Bug Fixes and Patches
Fix for Table Card column order not matching dataset column order

Previously, the order of the columns in the Table Card in Data Lens was not consistent with the dataset column order.

Fix for no SUM aggregation function is available even when number columns are present

Previously, some number columns were treated as text columns and therefore the SUM function was not available.

We're made general improvements on how cards are automatically generated for Data Lens pages. Including:

Improved the recognition of columns containing categorical data so that the column chart is selected when appropriate.
Columns containing dates are more accurately mapped to timeline charts.

Fix for info message for when customize is not available

When a card on the page is expanded, the customize functionality is not available. We've added an info message to explain so that users can recover from this scenario.
Note that the above releases notes are not exhaustive. Release notes for other products can be found on this site as well.