As part of continually improving our products, we've release a small update to Open Budget.
Support for Unlimited Funding Source Types
The "Where It's From" visualization now supports an unlimited number of funding source types. Customers were previously limited to only two.
Open Budget will present the top three fund source types as their own bubbles. Any funding source types beyond three will be collapsed into an "Other" bubble. Hovering over this bubble will show details of these funding sources.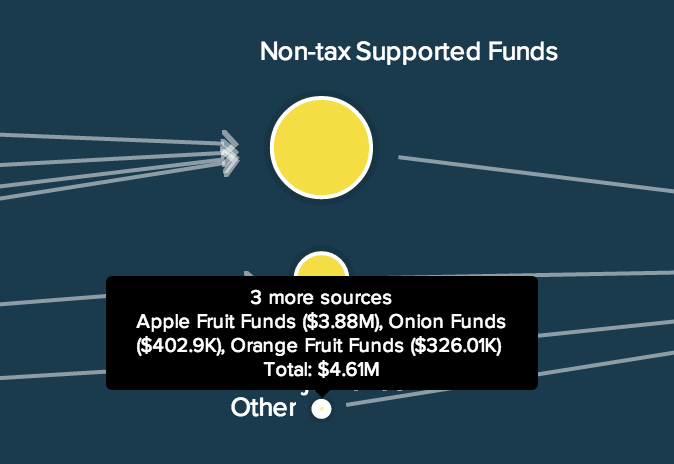 Customizable Tab Icon
Customers can now customize the browser tab icon. By default, this will display a Socrata logo .
Bug Fixes
Fixed a rounding error that occasionally appeared in the Operating Budget and Capital Budget summary.