As we gear towards the general release of Data Lens, we're adding some final touches on features and fixing issues so that we can continue to improve the user experience.  
Official badge for Data Lens pages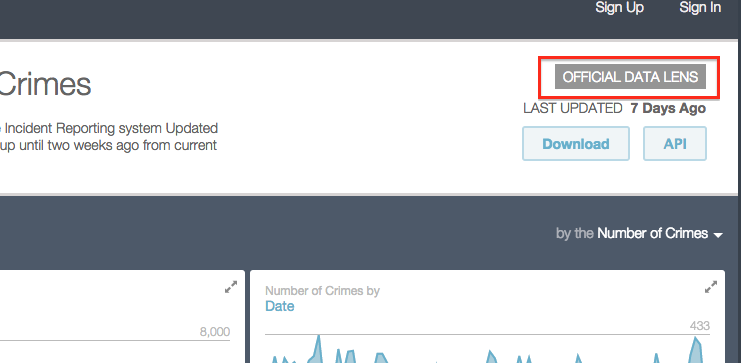 Data Lens pages now have the "Official Data Lens" badges to clearly indicate to users that the content on the pages is provided by the data publisher rather than the community.   This is important so that users can understand the data is from an authoritative source.
More Data Lens page visibility in the catalog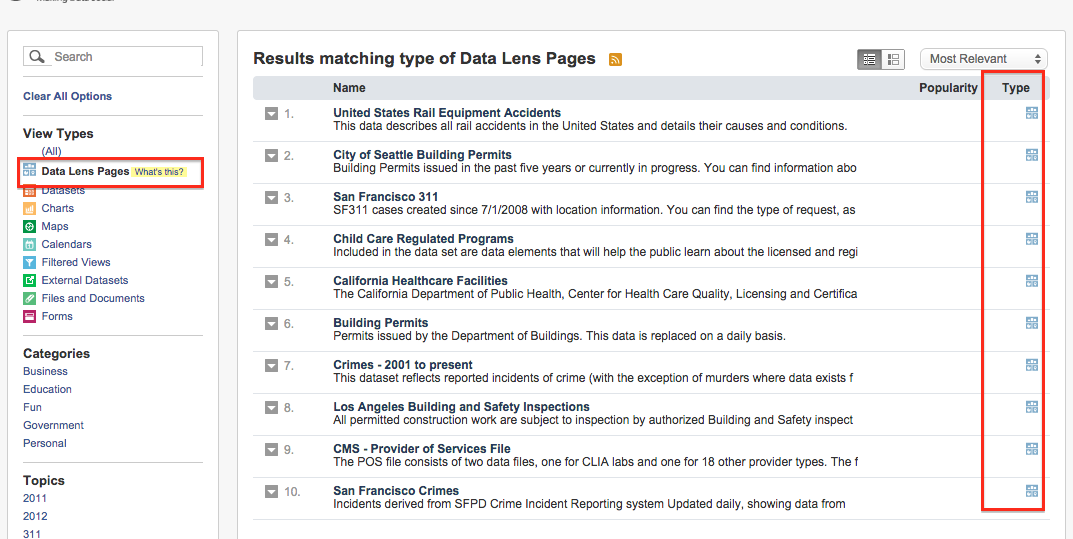 Now as a user in the technical preview, you can discover Data Lens pages via the catalog, the profile page if you are a publisher or administrator and also on the admin page if you're an administrator.
Once we exit the technical preview, other users will also be able to discover public Data Lens pages in the public catalog.
Selected Bug Fixes and Patches
We're made general improvements on how cards are automatically generated for Data Lens views. Including:

Recognizing certain columns that are not as useful as to search on, e.g. longitude and latitude, number and money.
Choosing a combination of category cards and search cards so that there's a variety of interactions.

Fix for label missing on flyout for region maps

previously the label for the name of the region, e.g. zip code, was missing in the flyout when hovering over a specific region on the region map.

Note that the above releases notes are not exhaustive.  Release notes for other products can be found on this site as well.