Skip Link on Data Lens Page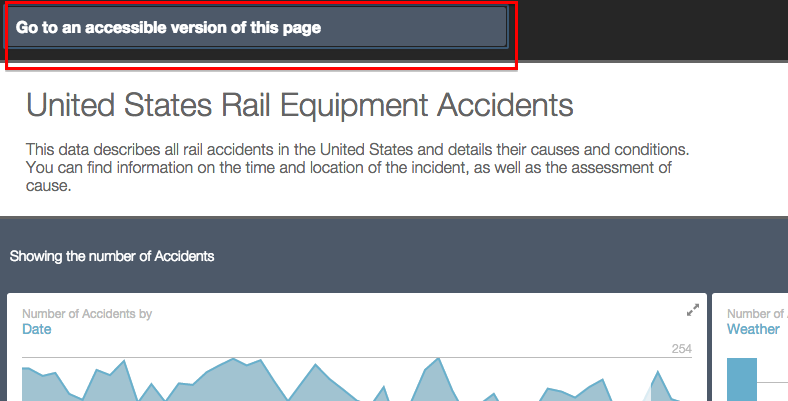 We've made improvements to Data Lens accessibility by adding skip links.
Now users can hit the "tab" button to go directly to the accessible version of the source dataset page. 
Selected Bug Fixes and Patches
Fix for sum aggregation function

previously columns named "value" specifically couldn't be summed because value is a special keyword.

Fix for the legend scale when a region map is expanded

previously when some region maps are expanded the color scale for the legend didn't correspond to the color scale of the regions on the map

Fix for region map legend bleeding outside of the card boundaries

previously, some region map legends extended beyond the its card boundary

Fix for column chart flyout appearing unexpected at the top left

previously when hovering over some column charts the flyout would appear at the top left of the screen rather than above the column itself.
Note that the above releases notes are not exhaustive.  Release notes for other products can be found on this site as well.