Choose Linear or Logarithmic Scale on Data Lens Distribution Chart X-Axis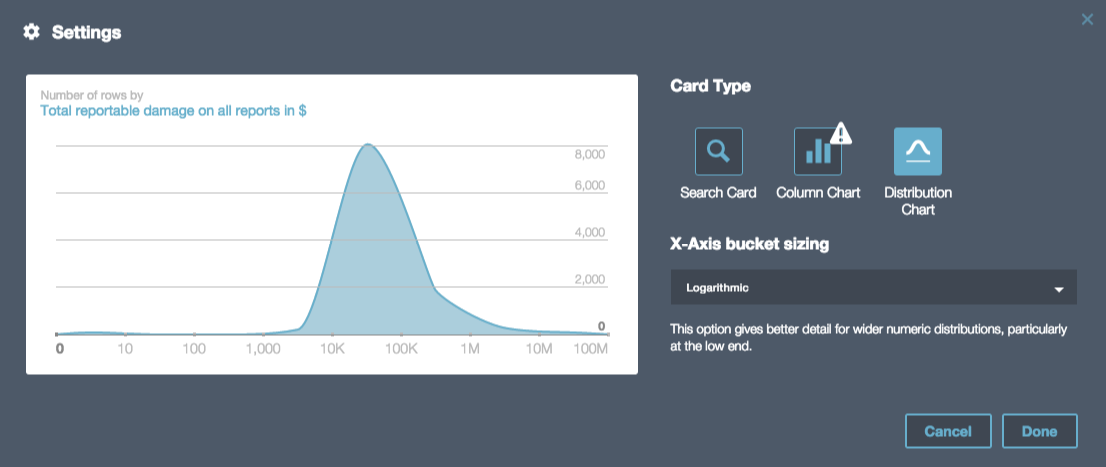 Publishers can now choose between logarithmic scale or linear scale by updating the card settings for the Distribution Chart.

This allows publishers to pick the scale that best fits their data and visually convey information.

Linear scale is typically recommended for small number ranges and logarithmic scale is suited for wider number ranges.  The system still automatically defaults to a scale based on the range of the numbers in the column.
Featured Dataset Thumbnail Deprecation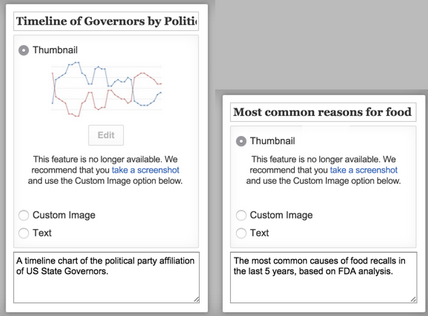 We have deprecated the ability to use a thumbnail image in favor of the custom image option when customizing images used for featured datasets.
existing featured datasets that are using the thumbnail option will continue to work with no change

when adding a new feature dataset or updating an image for a feature dataset, the thumbnail option will no longer be available
Selected Bug Fixes and Patches
A better error message when Data Lens search suggestions are temporarily unavailable

previously, when search suggestions are not available the error message that was displayed did not make it clear that search is still working.

Preserve the capitalization through to the aggregation label in Data Lens

previously when using the SUM aggregation by a column, e.g. ABC, the title of the chart read "SUM by the total of Abcs".  We have made the change to preserve the original capitalization.
Note that the above releases notes are not exhaustive.  Release notes for other products can be found on this site as well.