Check out the latest visualization features
This is our fourth installment of improvements to the visualization library we rolled out to Perspectives in early August. Here's the new functionality we built and released recently:
There is now a new visualization type — horizontal bar chart.



The design and usability for the dimension selection dropdown is improved.

The date groupings on timeline visualizations can now be customized to year, month, or day, in addition to the previous automatic grouping; and null or missing values can have the option of being displayed as 0.

Users are prevented from losing unsaved changes with a warning before closing out of the visualization authoring experience.

Changes made to a visualization will no longer automatically change the component block height.

Users now see a helpful "getting started" message on the preview pane before a visualization is configured.

The legend on choropleth maps is now much easier to read.
Read this Knowledge Base article for more details on how the visualization library works.
Put a Hyperlink on it
As more and more images are added to different stories, we've frequently seen the need to link those images out to other sources on the web. For example, images of related applications, websites, or reports can now be linked back directly to their source, making it easier for users to navigate directly to the information they are interested in.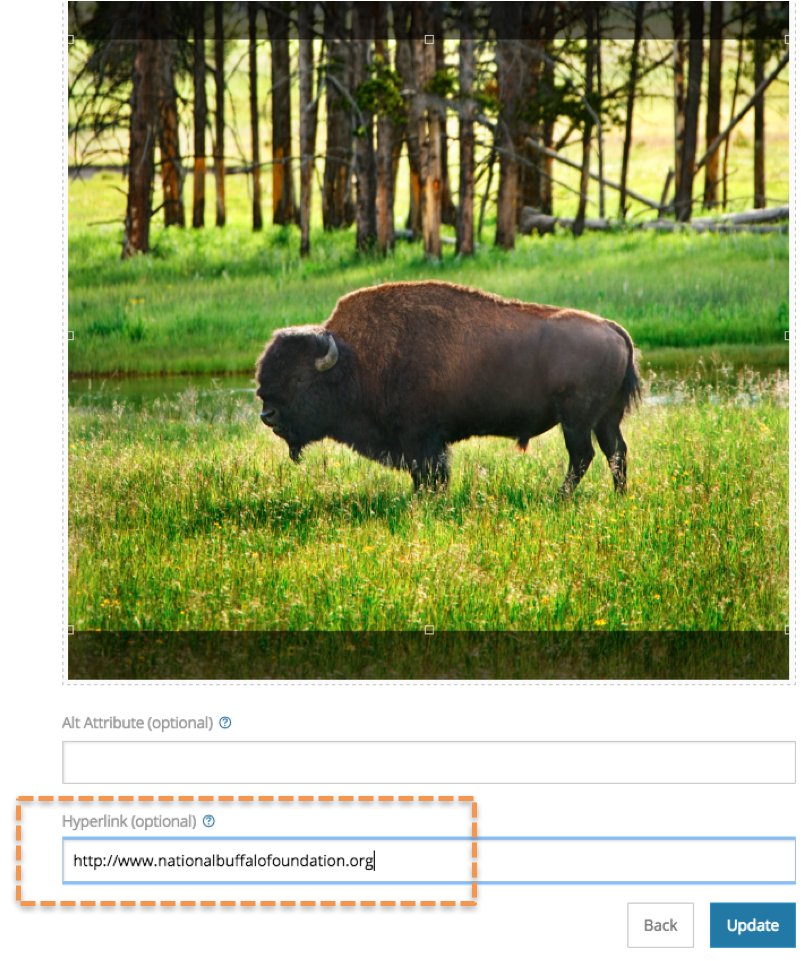 Small Updates & Bug Fixes
Story page interaction improvements

On the image upload modal, we made the status message for cropping and optimizing the image more clear.

Improved the messaging and action for users attempting to view an unpublished story without being logged in.  We now prompt the user to log in first, then check for permissions and redirect the user to the appropriate page.

The hyperlink editor no longer behaves strangely when a custom text color is applied to the hyperlink.

Hero image no longer renders checkered area for PNGs with transparent background colors
Updates and fixes for new visualization library

Fields with a drop-down list of options now properly render when the page is scrolled.

Map preview, when a spatial lens is applied, no longer occasionally and erroneously loads a map of the entire world.

Column chart panning is reset to the leftmost part of the chart when the user selects another dimension.

Table pager no longer overflows its container in a three-column layout.

Changing the sort order of the chart in the visualization authorship workflow is now correctly reflected by the chart when it's inserted onto the story.
---
Check out our other Product News, and give us a shout at datainsights-support@tylertech.com with questions or ideas.