When creating a story, users are presented with three layout options - Small, Medium, and Large!
Note: We've changed the names of the layout options. Narrative is now Small, and Expanded is now Medium.
Large Layout:

Medium Layout:

Note: Depending on the layout selected, users will notice a 1x6 or 2x3 content block.
Small Layout: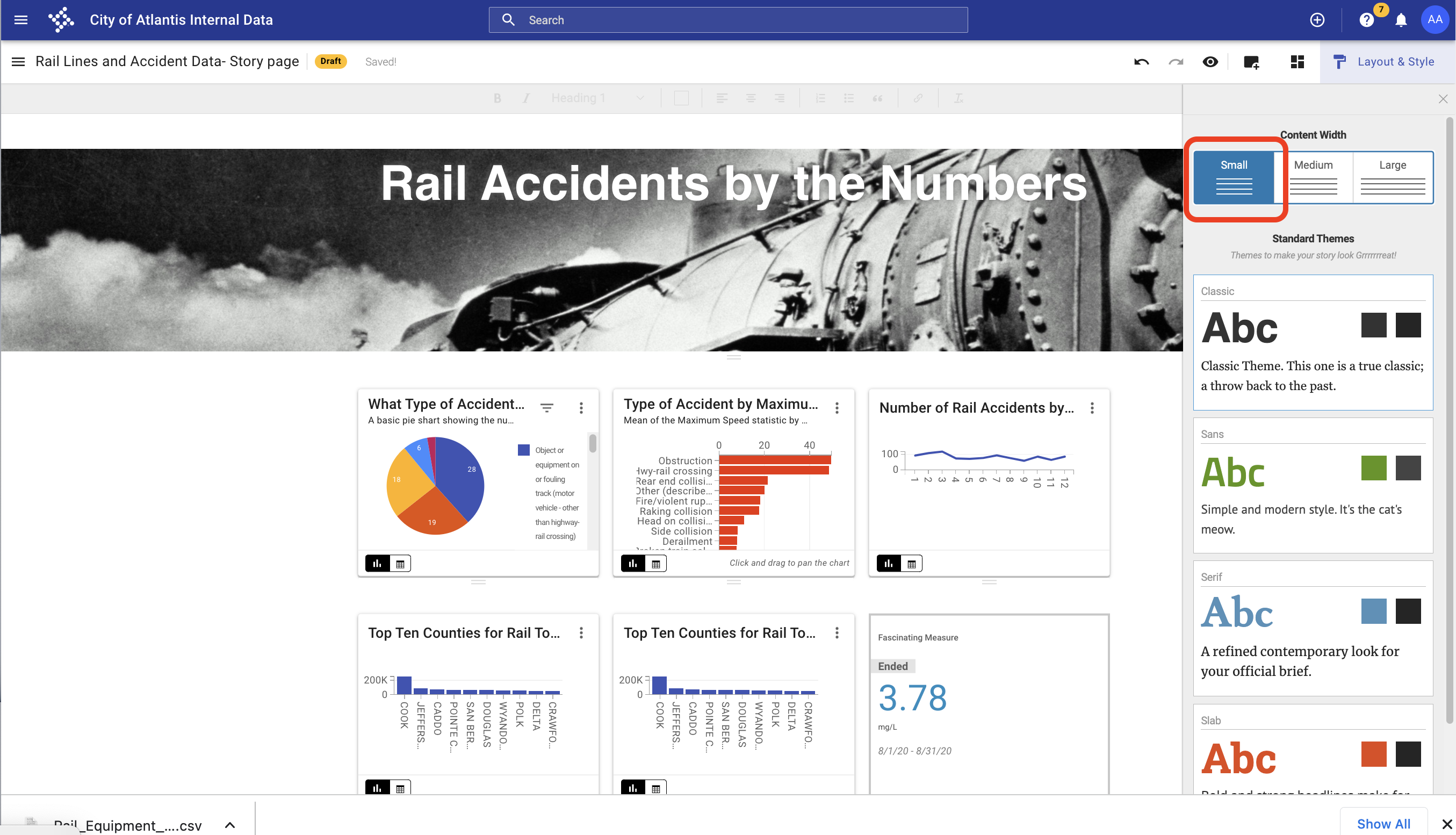 Mobile and Browser Responsiveness
With any content width option – the layout of content blocks will change and rearrange based on the size of the browser window.