Important: The copy functionality accesses your web browser's clipboard, so you will need to allow content to be copied and pasted to utilize this feature.
NOTE: Due to the lack of clipboard access in this browser, this functionality is not available in Firefox.
Easily copy and paste content blocks within and across Stories!
To begin, you must be in a Story draft.
1. Click on the menu kebob on the content block you'd like to copy.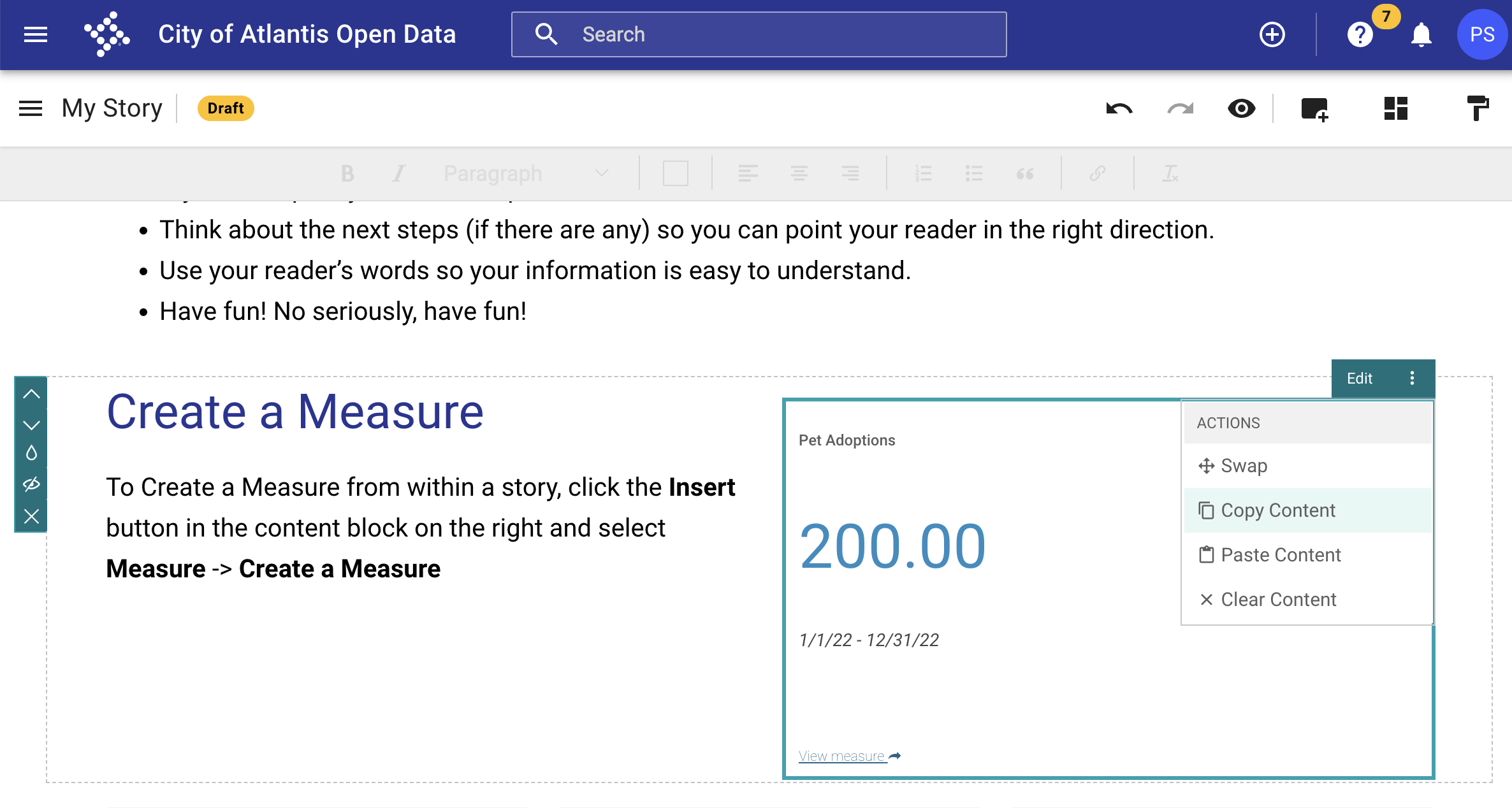 2. Select "Copy Content"
You will see a green message at the top of the Story letting you know it's been copied.
3. Identify the content block that you want to paste into and click on the menu kebob for that block.
4. Select "Paste Content"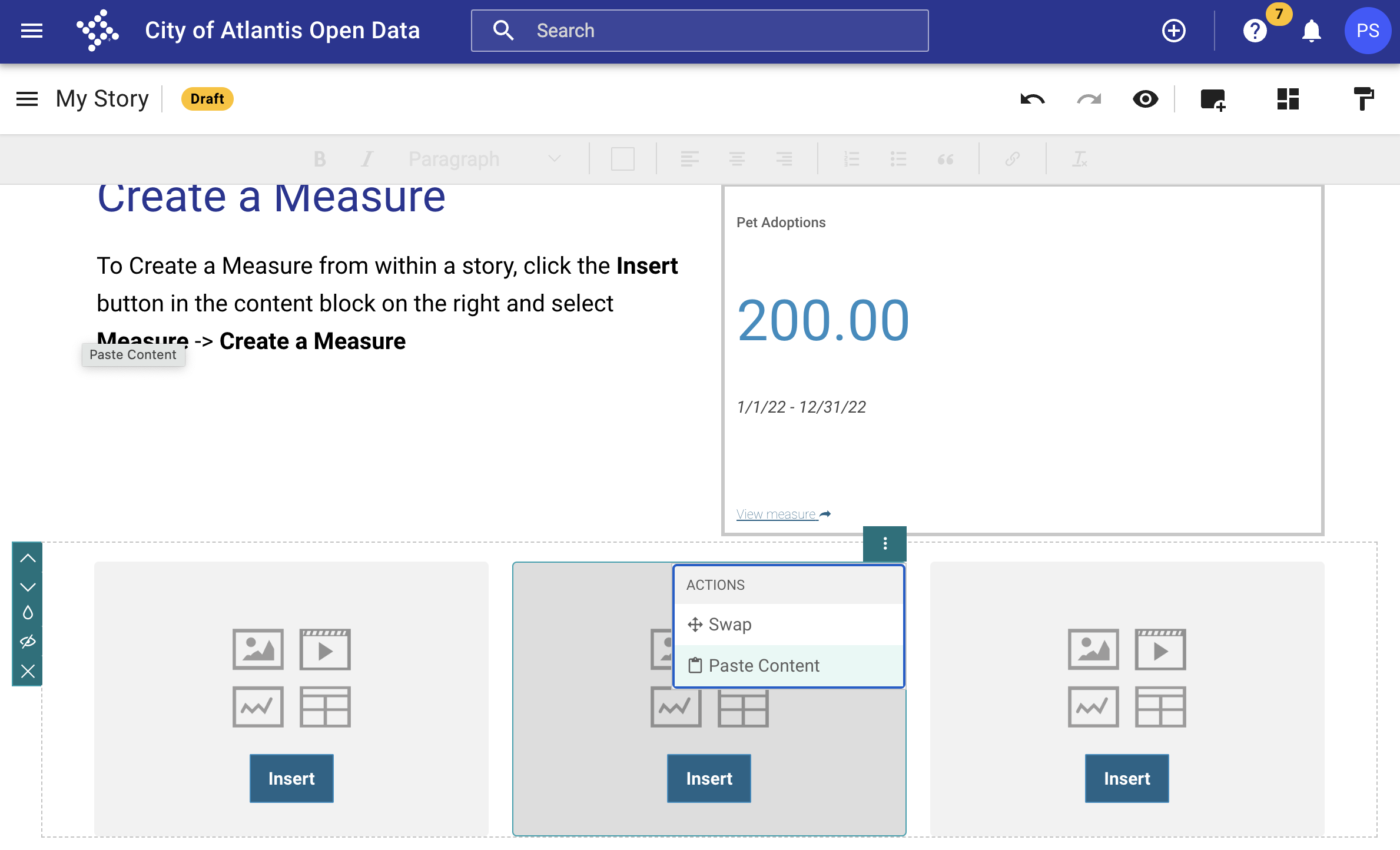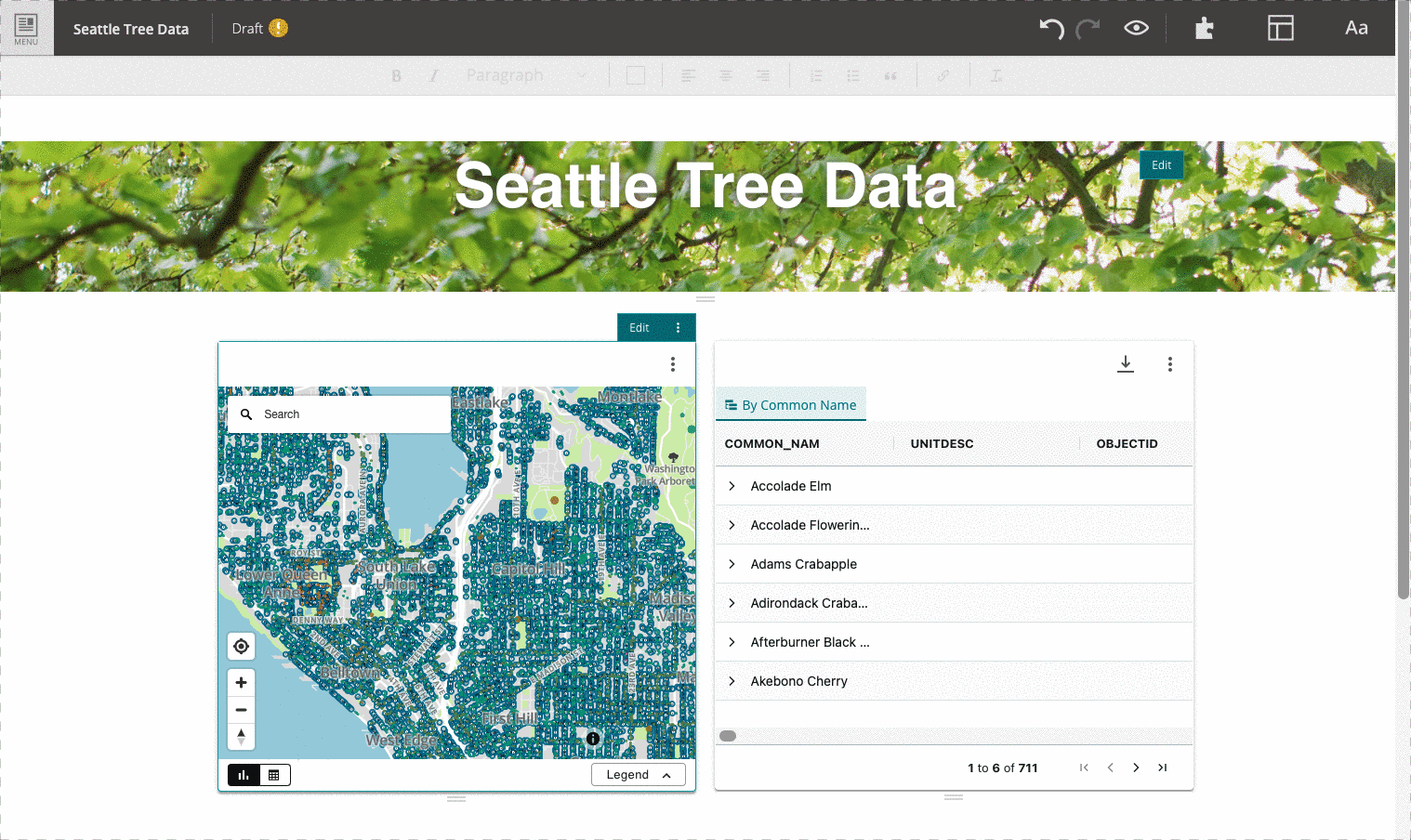 Please note: The interface and icons in the graphic above may look different than what you see.
What types of content blocks can be copied and pasted?
Content Block Type
Can it be copied?
Inserted Data & Insights Visualization
Yes!
In-situ Data & Insights Visualization
Yes!
Data & Insights Story Tile
Yes!
Image
Yes!
Youtube Video
Yes!
HTML Embed
Yes!
Data & Insights Measure

Yes!

*You cannot paste into a 6-across Measure content block

Text
No
Hero Image
No
Author Block
No
Spacer
No
Divider
No