Story creators and editors have the ability to create measures within the Story canvas. Read on to learn more about how it works!
On a story page, add a media block and click Insert —> Measure —> Create Measure.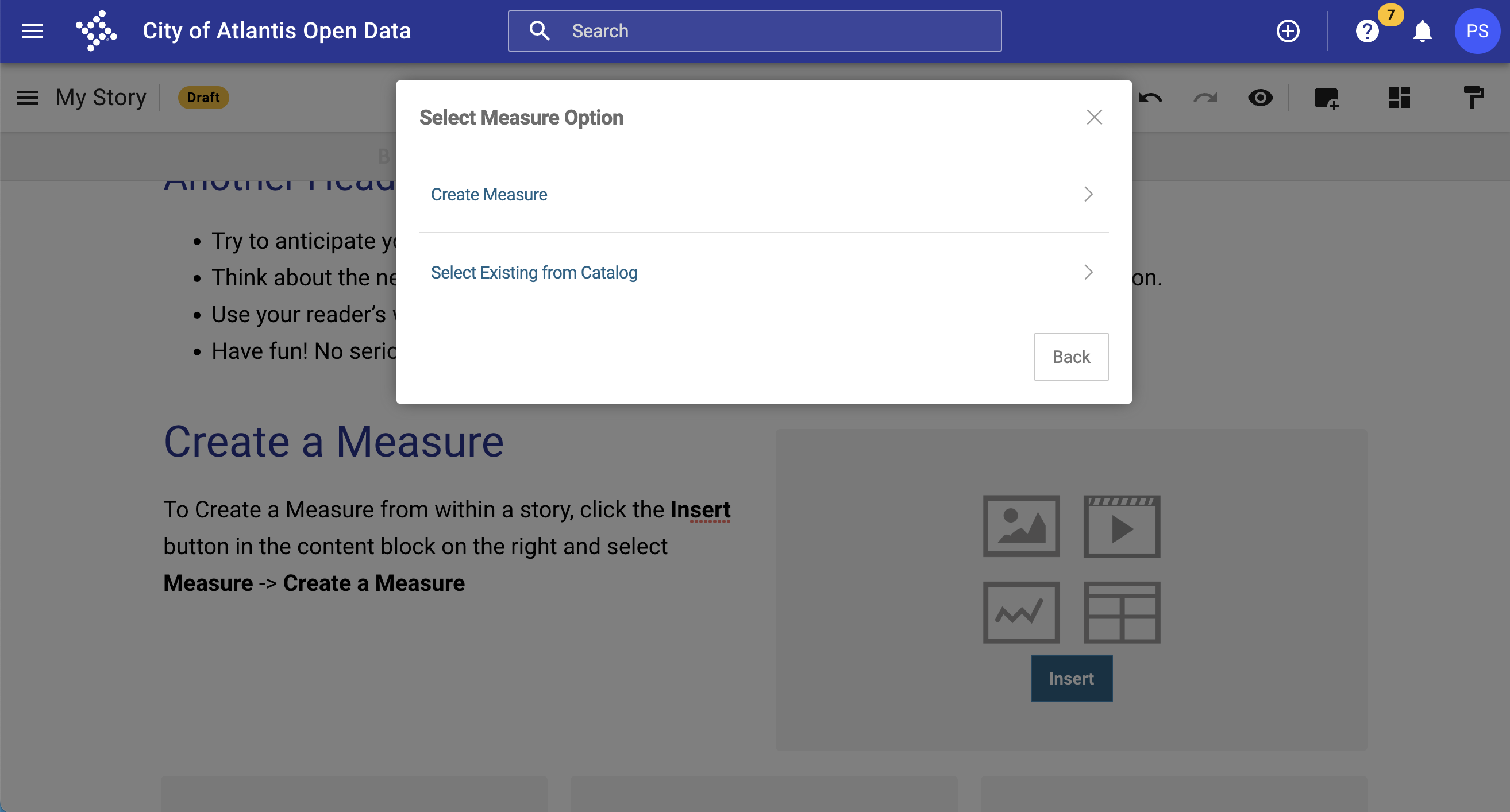 Note: For our power Measure users, you may notice this looks a tad bit different than the platform Measure creating experience, that's because some of the fields aren't necessary when these assets are created in Stories.
Configuration Tabs
General Info

Begin by giving your Measure a title, this title will appear on your measure's metric card or visualization when it's inserted into the Story.

Data Source

Reporting Period

To learn how to configure the reporting period for a Measure, click here

.

Calculation

To learn how to configure the calculation, click here

.

Targets

To learn how to add targets to your Measure, click here

.

Status

To learn how to configure a status to your Measure, click here

.

Chart Options

To learn how to configure your Measure chart, click here

.
Adding Your Measure to A Story
Once you've configured your measure, you're ready to add it to your Story!
Once you click "Done", you will be taken to a modal where you must determine if you want to add the Measure card or visualization. Similar to embedding Measures in Stories, you are required to pick from the two options.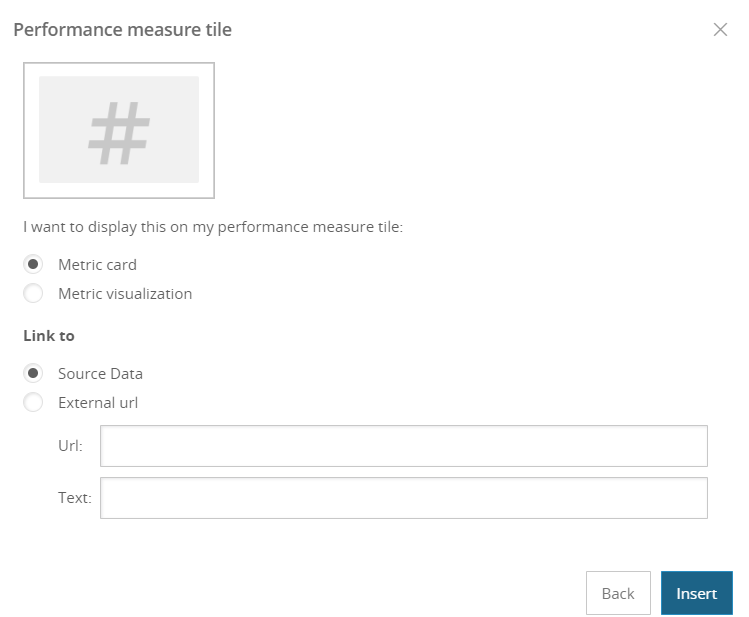 Tip: Want to include both the measure metric card and visualization? Insert the metric card and then copy the content block in your Story, edit the block and choose the metric visualization for the copied component.