OData Support for Private Datasets
Users can now read private datasets from Socrata Open Data sites on Excel using the OData URL. This enables further analysis of datasets using Microsoft Excel, PowerBI, Tableau and other OData-compatible analytics tools.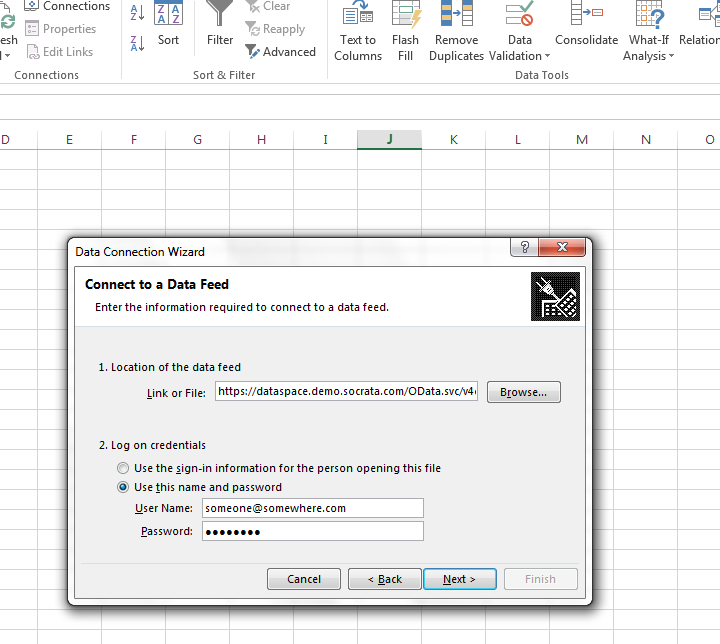 Connect to datasets by following the instructions described in

Analyze Socrata Data In Microsoft Excel® Using Socrata Open Data Connector support article

.  

Unlike with public datasets, the client, e.g. Excel or Tableau, will prompt you to enter your Socrata credentials to ensure you have permissions to view the private datasets. 

Note: If you have SSO enabled on your Socrata domain, you will not be able to authenticate to Socrata APIs using your SSO credentials, but rather will need to use your Socrata User Account credentials for Basic Authentication. Please see "How do I Authenticate Using External Tools Such as the API with SSO Enabled?" in this help article for more information.

Now you can seamlessly keep your Odata instance of both private and public datasets up to date when you use these OData enabled analytics tools.