There are four different types of content that you can add to your story:
Presentation Ideas
Rich Media & Text 
Hero blocks
Dividers and Spacers
Presentation Ideas: these are text blocks that can add narrative to your story.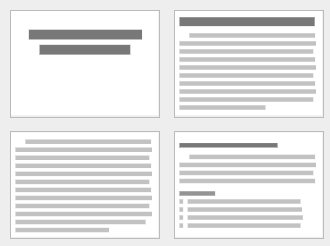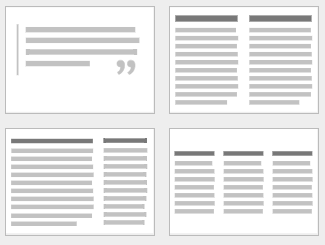 Rich Media & Text: Incorporate images, videos and data visualizations into your story.

Users can choose from the following:
Socrata Visualization: create or insert an existing chart, map or table. Please note the use of private assets or rolled up tables is currently not supported. Note for instructions on using the new visualization template within Perspectives, follow this link.
Socrata Story Tile: insert a preview of another story.
Socrata Open Performance Goal Tile: insert a preview of an Open Performance goal you've created.
Youtube: add a video from a YouTube link!
Image: add an image from your computer or from our Getty images library.
HTML Embed: insert an embed code to include external web content.
You can use your story to add more information about data that is already on your Public Open Cloud Data or Open Performance Site. In addition to data visualizations, you can add images from your computer and media from around the web. These blocks also can include titles and text to accompany your visualizations.
Hero Blocks: There are two types of hero blocks users can choose from, Image + Title and Author block.
1. Image with Title: Include an image behind you story title

2. Author Block: This block automatically populates with your user image, name and description. It can be customized to include whatever text or image you'd like.


Dividers and Spacers: Use these objects to further format your story.
1. Line divider: Using a line in a story can help to separate sections and change topics.
2. Space divider: Extra space divisions can add visual room for an image or text.