There are five different types of content that you can add to your story:
Presentation Ideas: these are text blocks that can add narrative to your story.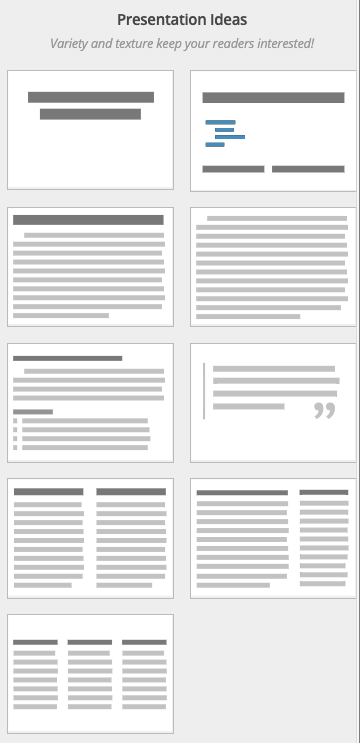 Take note of the second content block which is a dynamically-populated content block that creates a table of contents from the title/header content blocks.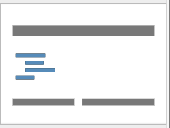 Based on existing titles and headers when adding the Table of Contents block into a page it will populate links to each section.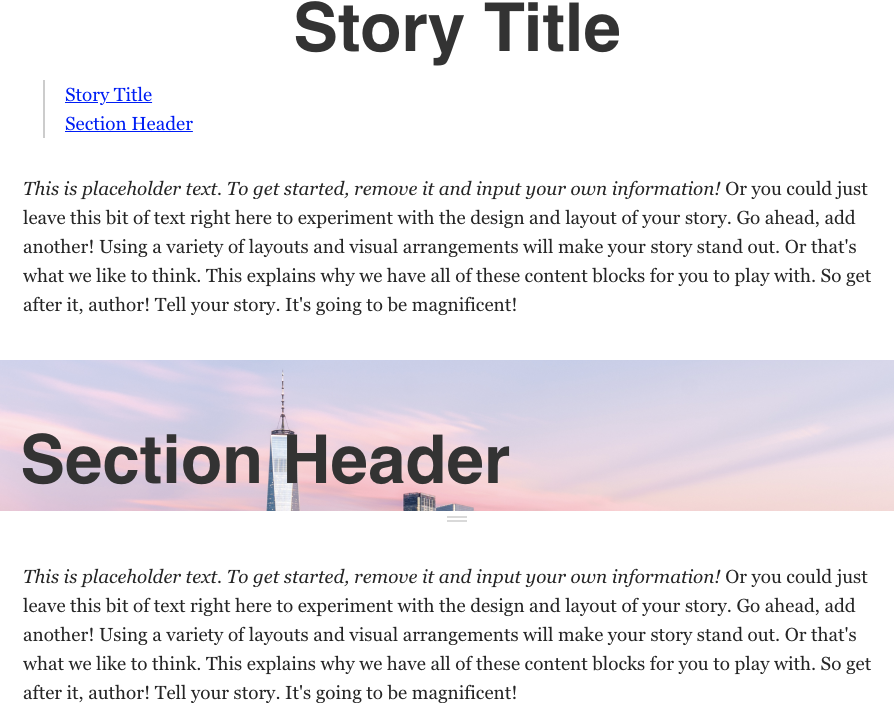 When making changes to a story page like changing headers & titles or adding new headers, the table of contents will need to be updated to reflect these changes.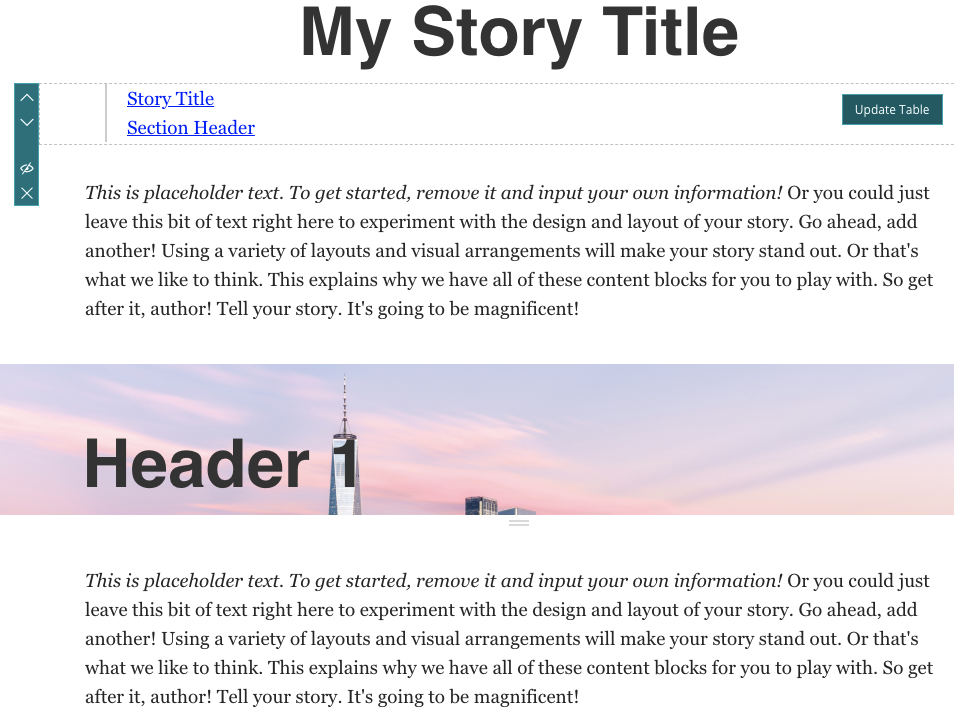 After clicking the Update Table button, the links will update to reflect the currently existing sections.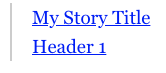 In addition to the dynamically populated section links, the Table of Contents block also, supports external links to other stories on the domain or to external pages in other sites. This is done by highlighting the text you are looking to link and selecting the link button - 

This will open the Add a Link modal where you can add in the desired target: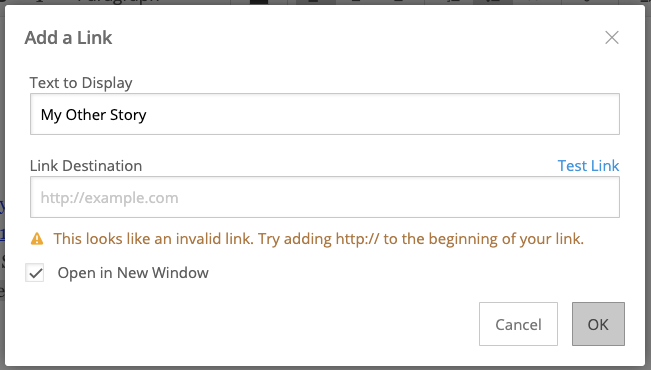 Global Filter Bar:
Filter your Story visualizations and tables with a few clicks!
Users can add a global filter bar to filter the charts, maps, calendars, and tables powered by the same dataset or derived view.

For more detailed information on how to filter your story, check out this article: The Stories Global Filter Bar
Rich Media & Text: 
Incorporate images, videos and data visualizations into your story.

Users can choose from the following:
Data & Insights Visualization: create or insert an existing chart, map or table. Inserting pre-existing rolled-up tables is not supported, but one can create a new table visualization with hierarchies directly in the story. Note for instructions on using the new visualization template within Perspectives, follow this link.
Data & Insights Story Tile: insert a preview of another story.
Youtube: add a video from a YouTube link!
Image: add an image from your computer or from our Getty images library.
HTML Embed: insert an embed code to include external web content. Check out the following article for more information about embed codes: Best Practices for using iFrame Embeds 

You can use your story to add more information about data that is on your site. In addition to data visualizations, you can add images from your computer and media from around the web. These blocks also can include titles and text to accompany your visualizations.
You can copy and paste rich media content blocks in your Story by clicking on the content block menu. For additional information on how to use copy and paste, follow this link.
Hero Blocks: There are two types of hero blocks users can choose from, Image + Title and Author block.
1. Image with Title: Include an image behind you story title

2. Author Block: This block automatically populates with your user image, name and description. It can be customized to include whatever text or image you'd like.


Dividers and Spacers: Use these objects to further format your story.
1. Line divider: Using a line in a story can help to separate sections and change topics.
2. Space divider: Extra space divisions can add visual room for an image or text.