Advancements to the new visualization library
We're continuing to build upon the first version of the visualization library we rolled out to Perspectives earlier this month. Here's the new functionality we built and released since the launch:
Visualization creation workflow now contains a table preview below the configuration and preview sections

Visualization library is now able to perform ad hoc region-coding when a user wants to create a choropleth map

Improved navigation into and away from the visualization creation workflow

Creation workflow contains a row of icon buttons representing available chart types; recommended chart types are highlighted if a dimension column has been selected

Rendered visualizations now automatically contain a link back to the underlying data

Cross-browser compatibility improvements, specifically for IE11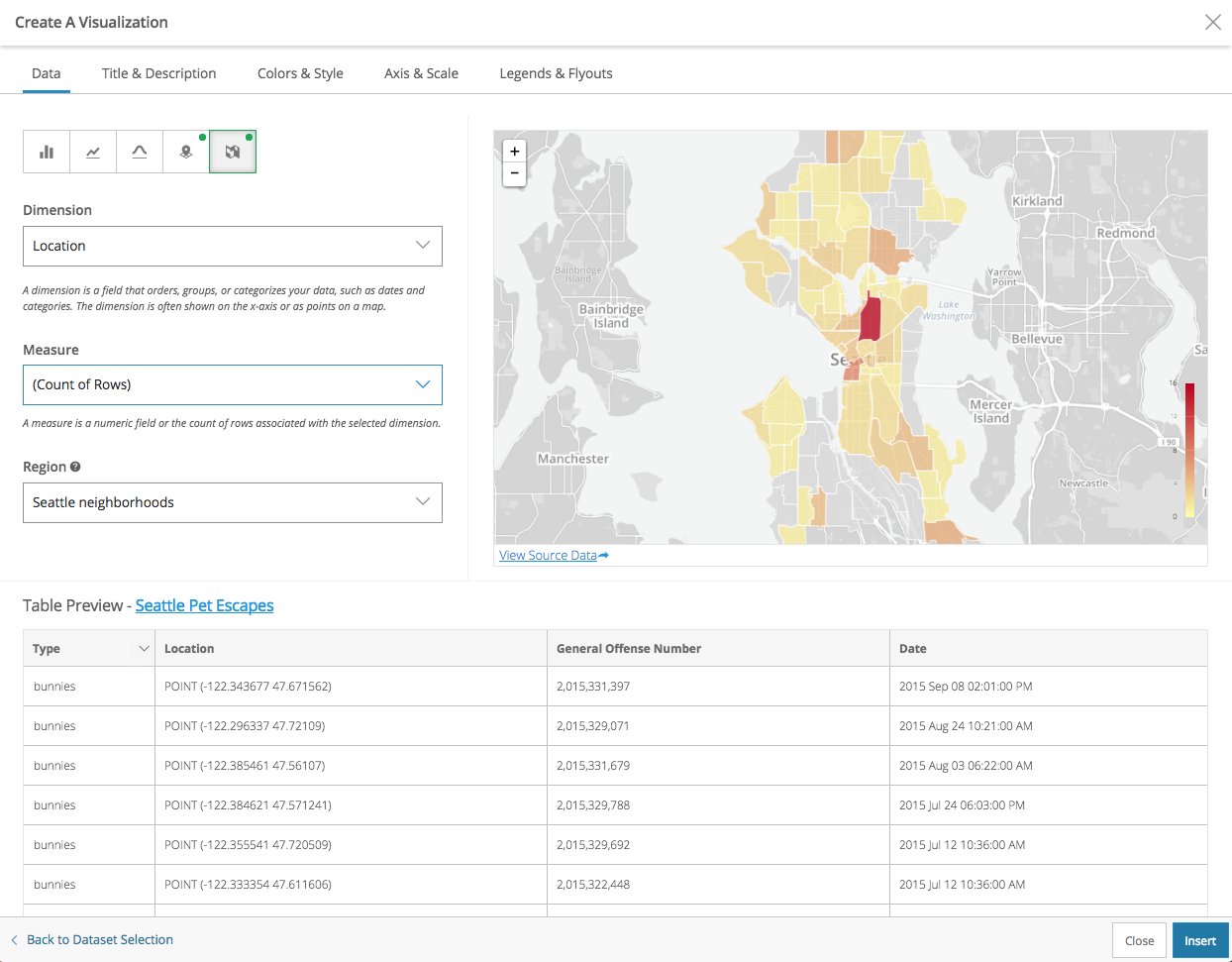 Read this Knowledge Base article for more details on how the visualization library works.
Accessibility improvements for Perspectives
Making story content easy and delightful to consume is important to us and our users.  Earlier this month, we added accessibility tags to embedded YouTube videos and HTML embeds. Continuing this work, we added the following accessibility improvements:
Updated the structure of the page to place all rendered content inside a container element with the appropriate ARIA landmark roles

Added a MAIN landmark to the page

Identified the principal language of the page by using the LANG attribute
---
Small Updates & Bug Fixes
Story page interaction improvements

Selected theme now properly stays highlighted on the "Style" panel

Hovering over a component block is now less sensitive — it's easier to interact with the controls that manipulate the block

Embedded goal tiles and story tiles no longer break if their domain name is aliased

Edit controls for horizontal rules at the bottom of a story page are no longer cut off

Improved YouTube video and HTML embed to avoid common error states the user might enter
Updates and fixes for new visualization library

Fixed a hover error in the first column of the table

Table no longer flickers on loading

Choropleth maps gracefully handle flyouts for regions that contain no points

Message about panning no longer breaks out of the box

An older version of the visualization library has been seamlessly upgraded to the latest version
---
Check out our other Product News, and give us a shout at support@socrata.com with questions or ideas.