Love all things Data & Insights and want to be the first to know about important product updates? Create your Support Account to submit and track help requests in one spot and be notified about product updates right in your email inbox.
Create your Support Account
Creating your Support Account is easy! Doing so will allow you to track any open and solved support issues you submit, and, you can "Watch" articles and sections of the site so that you can get notified the moment we publish articles or important updates!
Click "Sign In" on the top right of the page
Click "Sign Up" next to "New to Data & Insights Support?"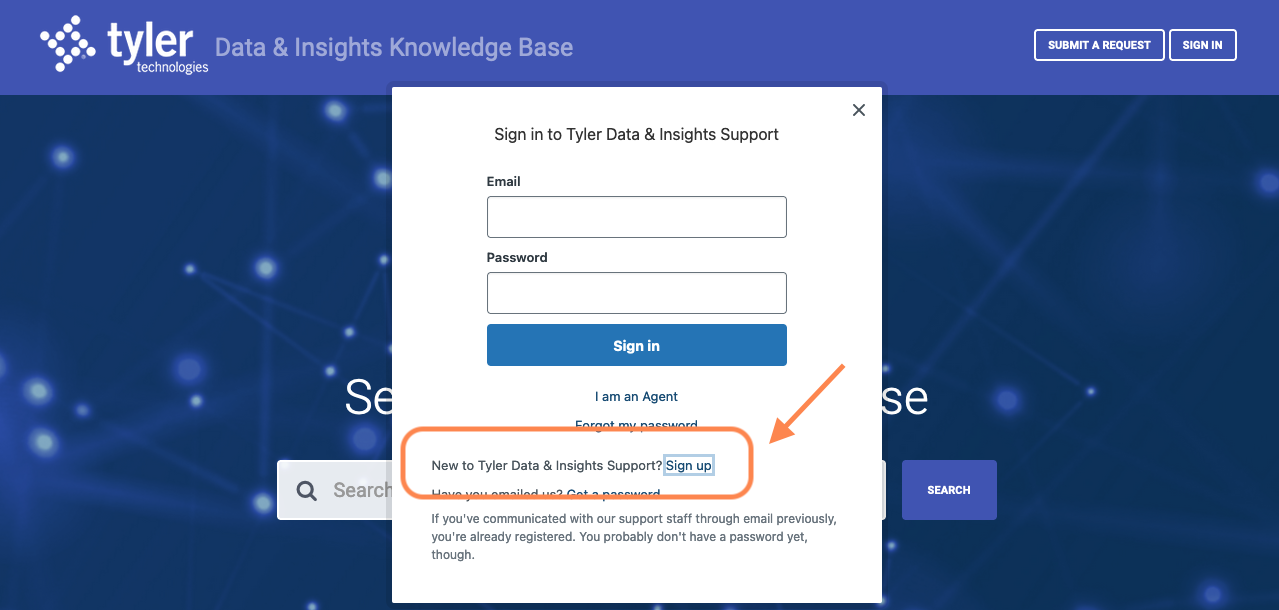 Enter your full name and email to receive a confirmation email.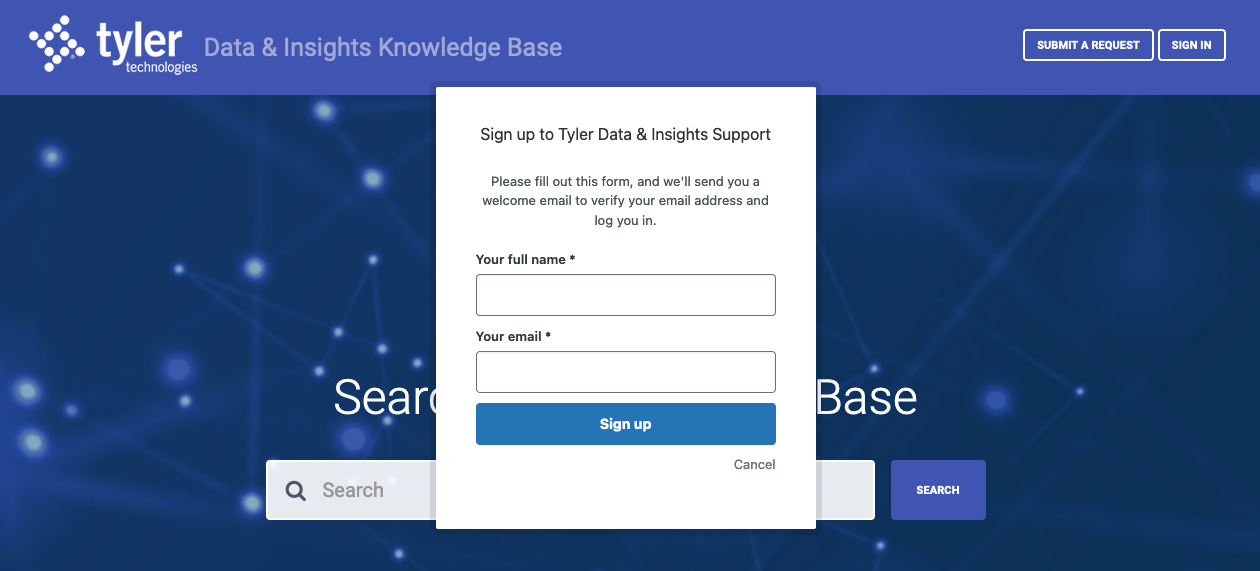 Product News and Release Notes
We encourage you to follow the content listed below, particularly our "Check Out The Latest" page to stay up to date with the latest product news. To do this:
Click the "Follow" button to the right-hand side of the article (you'll first need to be logged in with your Support Account)
Release Notes: This section of our Knowledge Base is used by our Product Development team to communicate recent and upcoming changes to the platform. You can "Watch" the section and automatically receive email updates whenever an article is added to this section (here's how). Additionally, new release notes will trigger a notification when you log in to your site.
Deprecation Roadmap: This article provides a longer-term view of upcoming functionality changes to the platform, specifically the features that will not be supported or may have impact around your existing use of it.
Known Issues: This article is kept up to date with notable known issues we have identified on the platform. It's a great place to validate if behavior you or your visitors are experiencing is expected or known to be an issue. If you suspect you are experiencing unexpected platform behavior, simply submit a ticket by emailing datainsights-support@tylertech.com.
Log in and submit an issue
Did you find an issue or would you like help? Reach out to the Data & Insights Support Team!
If you have an account, click "Sign In" to log in to your existing account and select the "Submit A ticket" button at the top right corner of the page.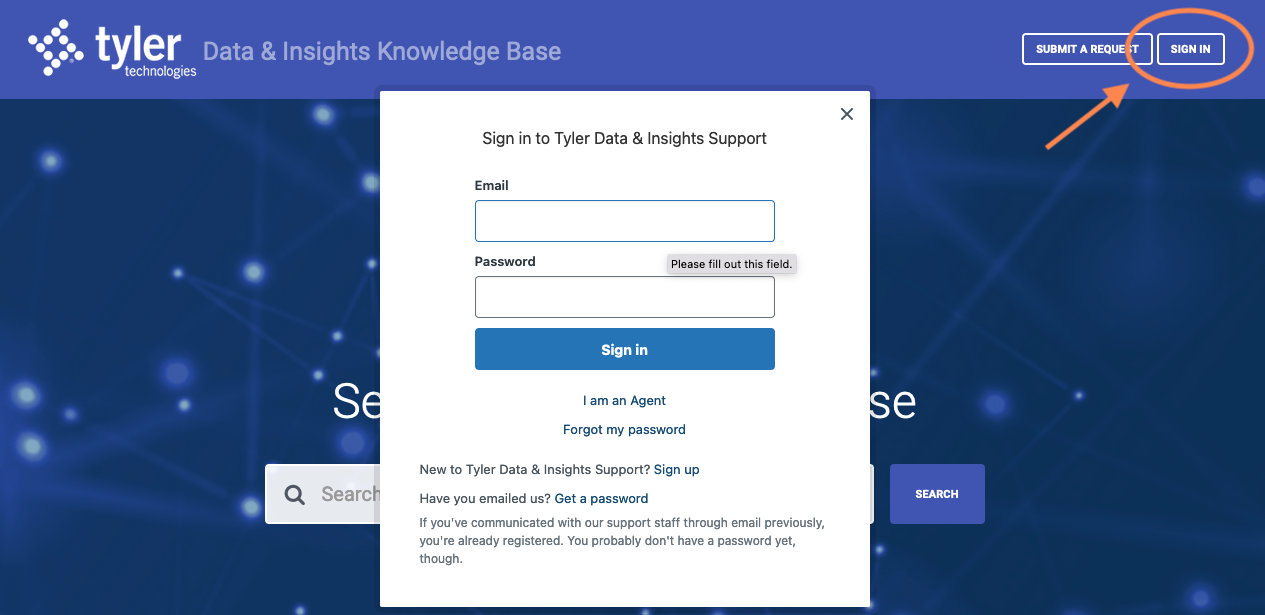 If you don't have an account or if you prefer to simply email us, you can simply create a ticket by emailing us at datainsights-support@tylertech.com or simply click "Submit A Request" to use our web form.
Check on the status of an issue
You can easily track the current status of your issue by:
Logging in to https://support.socrata.com 
Selecting the dropdown in the top right corner of your screen containing your name
And choosing "My activities" from the dropdown list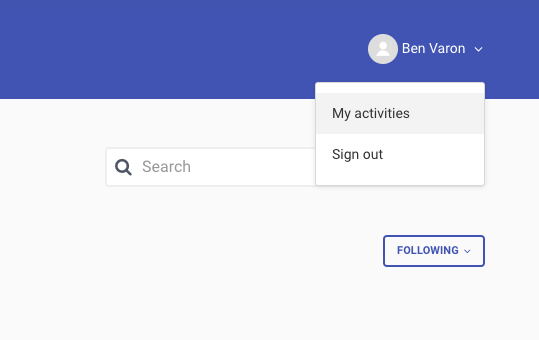 Here you will find a list of all of your submitted issues and their respective statuses: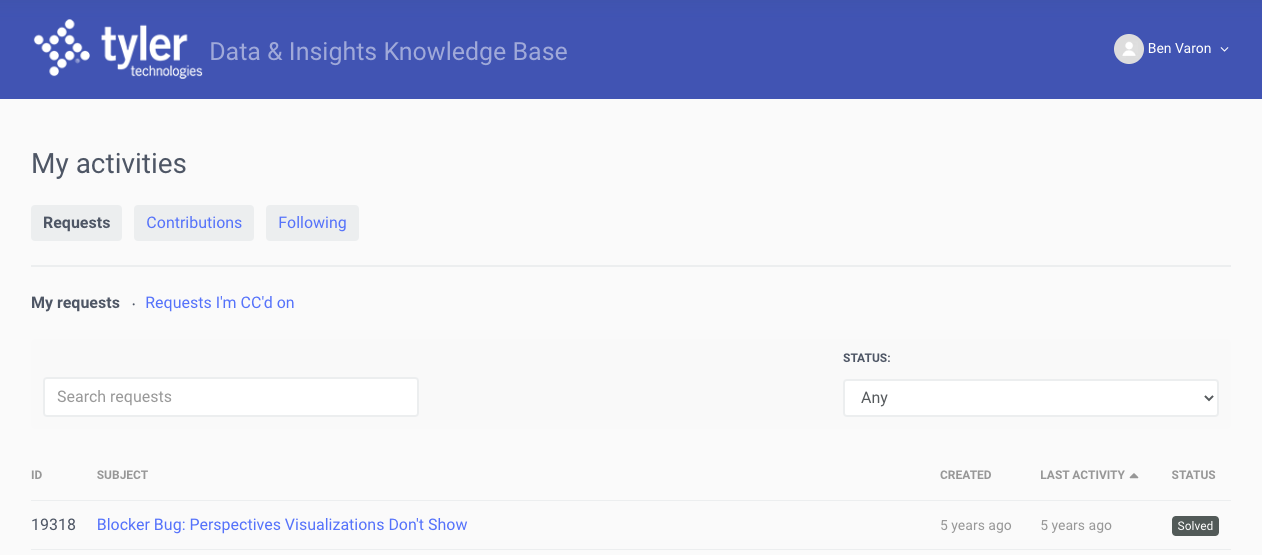 Tyler Data & Insights System Status
In the unlikely event that Data & Insights becomes unavailable, you can can be automatically notified. To view the current Data & Insights system status, historical system status, and to subscribe to Data & Insights status notifications via email, simply follow the steps below:
Go to https://status.socrata.com/ where you will have a quick visual overview of Data & Insights's current system status.
Click "Subscribe" on the top right corner of the page: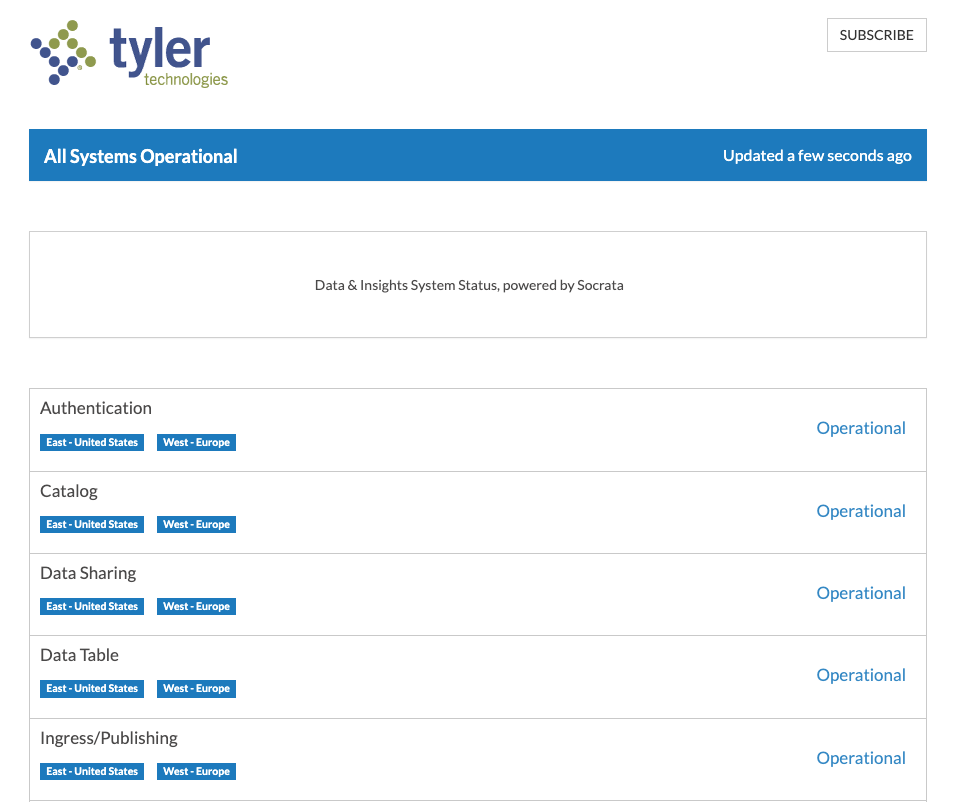 On the Subscribe menu, configure basic email alerts by putting in the email address you would like to be notified at. If you wish, you may utilize your existing alert system by leveraging the webhook or subscribe to the RSS feed.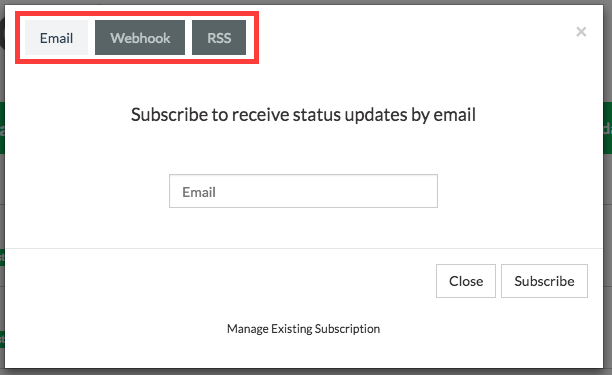 This allows you to avoid having to go to the site and manually check Data & Insights's status!
Subscribe to our Monthly Newsletter
Our monthly newsletter "Transform" delivers essential news, from open data events, best practices for data-driven governing, product announcements, and resources to support digital government innovation.
If you would like to receive this newsletter, please reach out to your Client Success Manager. 
Still have questions or need help? Send us a message at datainsights-support@tylertech.com. We are here to help!