Love all things Socrata and want to be the first to know of product releases, sign up for system status reports, submit help requests, track help request statuses, and access other useful pieces of information? Read on below to find out how!
Product News & Product Release Notes
Feel free to follow our "Check Out The Latest" page to stay up to date with the latest news from Socrata.  To do this:
Click the "Follow" button to the right-hand side of the article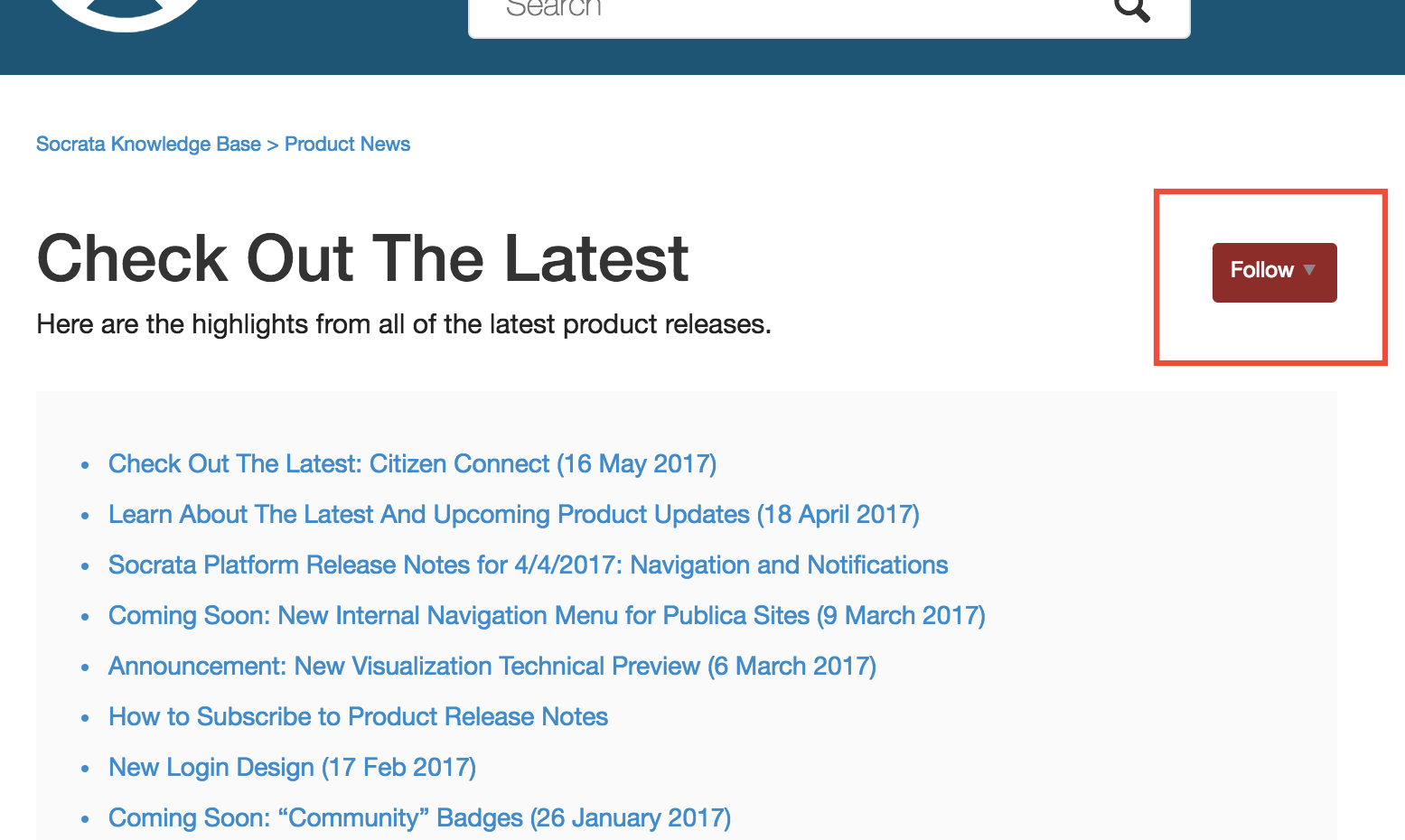 Interested in specific feature areas only? Check out the links below and follow specific pages just like above:
System Status Reports
When the unexpected happens, it is useful to know of the unlikely event that a Socrata system becomes unavailable.  To view the current Socrata status report and to subscribe to Socrata status alerts, please follow the steps below:
Navigate to http://status.socrata.com/ where you will have a quick visual overview of Soctata's status
To avoid having to go to the site and manually check Socrata's status, you can quickly and easily set up alerts by clicking the "subscribe" button on the top right of the page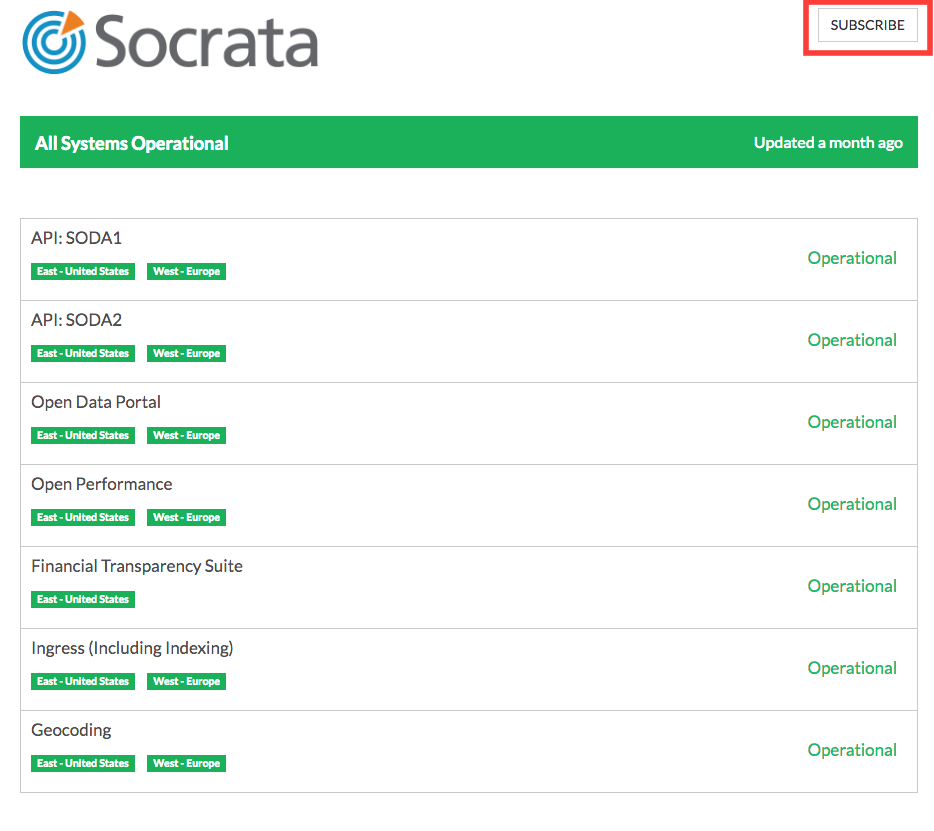 On the subscribe menu, you can configure basic email alerts by putting in the email address you would like to be notified at, utilize your existing alert system by leveraging the webhook, or subscribe to the RSS feed.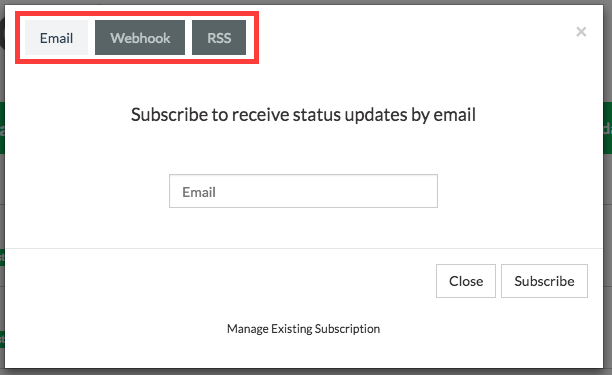 Issue Submission and Status Checking
Found an issue or looking for help? Feel free to reach out to our wonderful support team by:
Navigating to https://support.socrata.com
Either Sign Up or Login to your existing account and select the "Submit A ticket" button in the top right of the page

Web portals not your thing and email is more your speed? You can also create a ticket by emailing your inquiry directly to support@socrata.com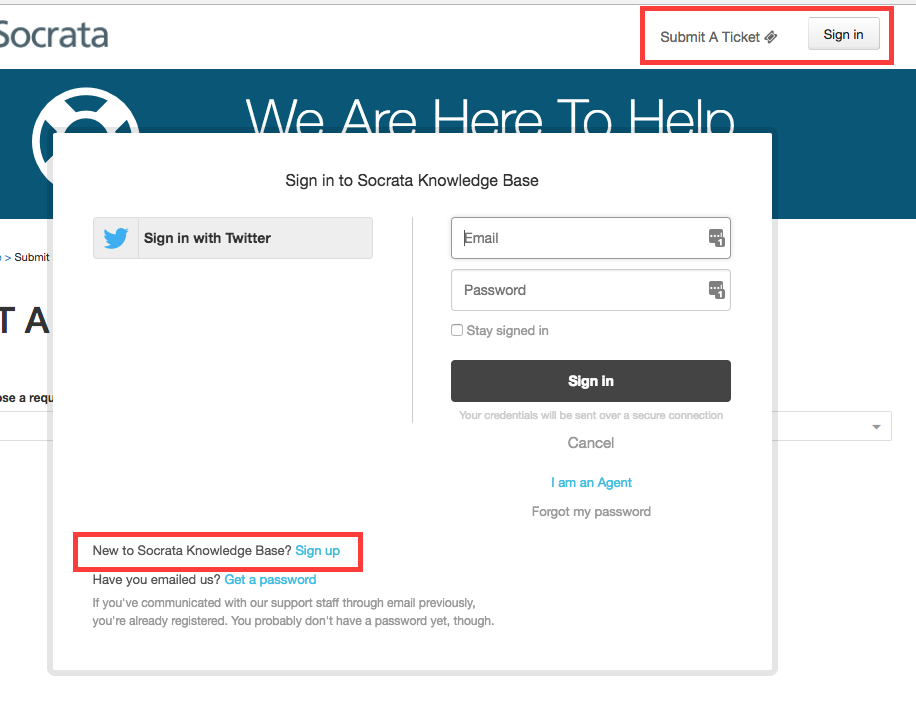 After you have submitted your request, you can easily track the current status of your issue by:
Logging in to https://support.socrata.com 
Selecting the dropdown in the top right corner of your screen containing your name
And choosing "My activities" from the dropdown list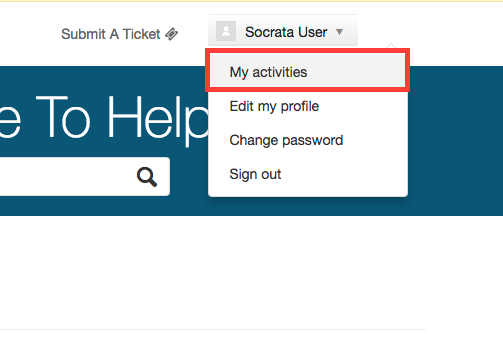 Here you will find a list of all of your submitted issues and their respective statuses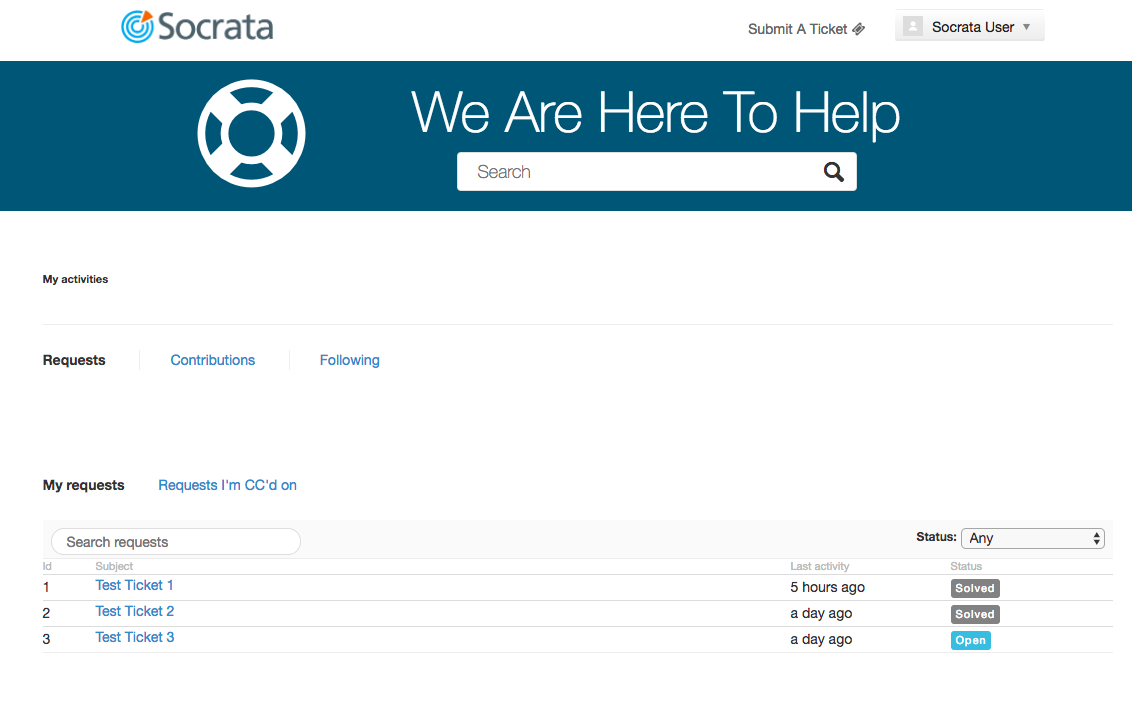 Still have questions or need assistance? Feel free to send up a message at support@socrata.com.  We'll be happy to assist however we can!