One of the powerful capabilities in Citizen Connect is the ability to configure Thematic Map Attributes, or data elements that make the data powering the Connect interface more meaningful and analytically powerful.
Below, we see an example Connect module that is analyzing fire response data. By configuring Response Time as a thematic map attribute, the module can be used both to see where incidents are happening throughout a fire district, but how long it takes for each district to respond to an average event.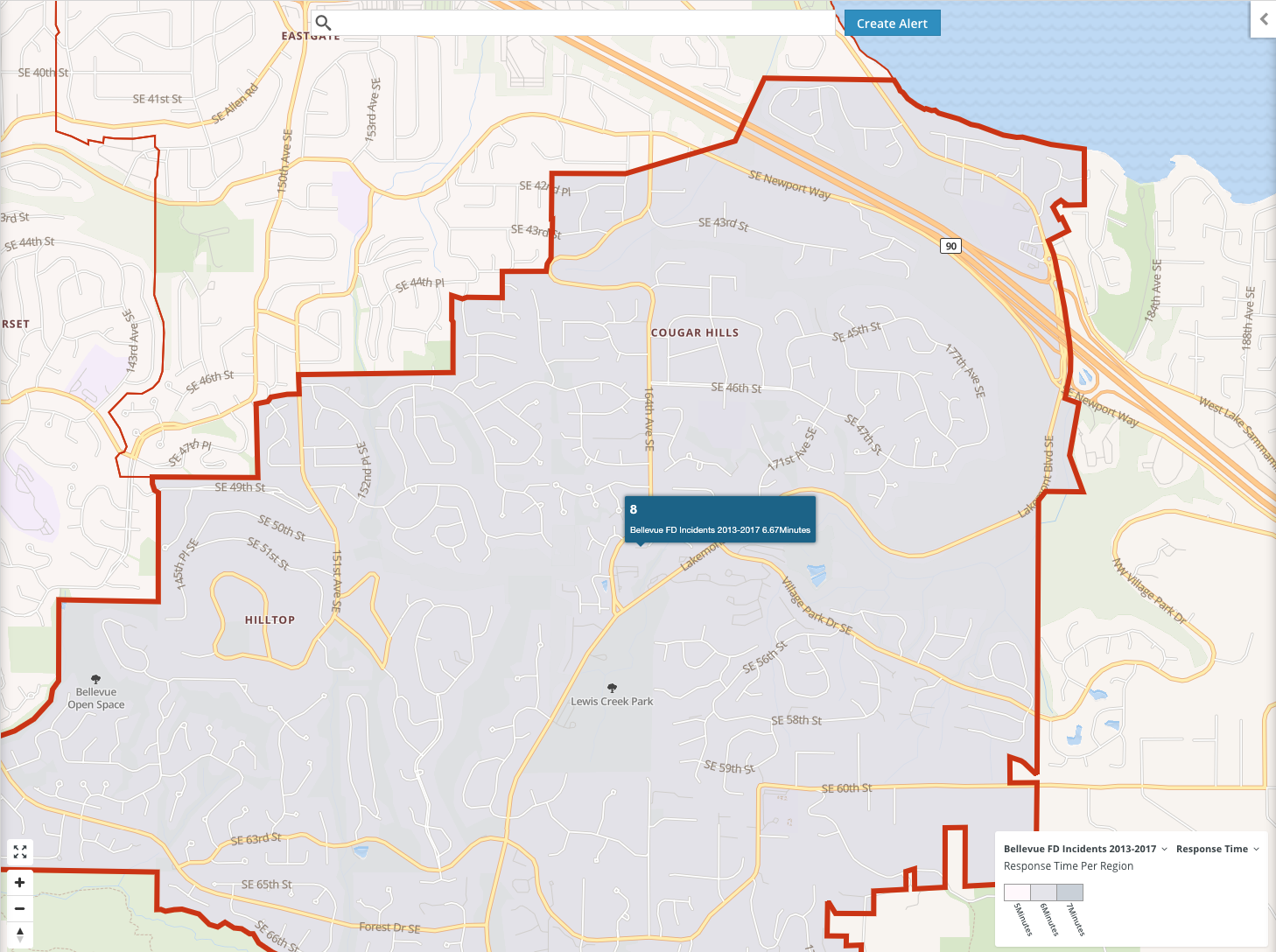 To configure Thematic Map Attributes, simply go into the administrative panel, and look in Tickets Mapping for the dataset that contains the attribute.

You have the option to configure your metric as well as the method of aggregation - currently, data can be summed, averaged through a simple average, or configured using a weighted ratio - for example, if you would like to weight frequency data per 1000 residents, this option is now available to you.
Thematic Map Attributes can be configured for any Number or Amount data in the underlying dataset that powers Citizen Connect.
Go ahead and give it a shot today!