Citizen Connect apps are configured from the administrative panel that can be accessed at admin.finance.socrata.com
This is the administrative panel for all Socrata Open finance applications, for example, Open Expenditures, Open Budget, Open Payroll
Users have to be given a role or permissions on the citizen connect application in order to manage, and update settings as needed. There are two access levels available to users:
1. A manager will have access to configurations to all applications under their organization, including the ability to view logs (Audit tab ) for the applications.
2. Users can also be given permission to only configure specific applications without access to the logs.
How to Access the Administrative Panel
Users can either log into the administrative panel directly by going to admin.finance.socrata.com or by clicking on Administration when logged in on their Citizen connect instance as shown below:

When logged in with your Socrata credentials, users will see the name of their organization under "Customer Name" as shown below. To access app configurations a user can either:
1. Click on the Organization name,

then click on the app to open the available configurations.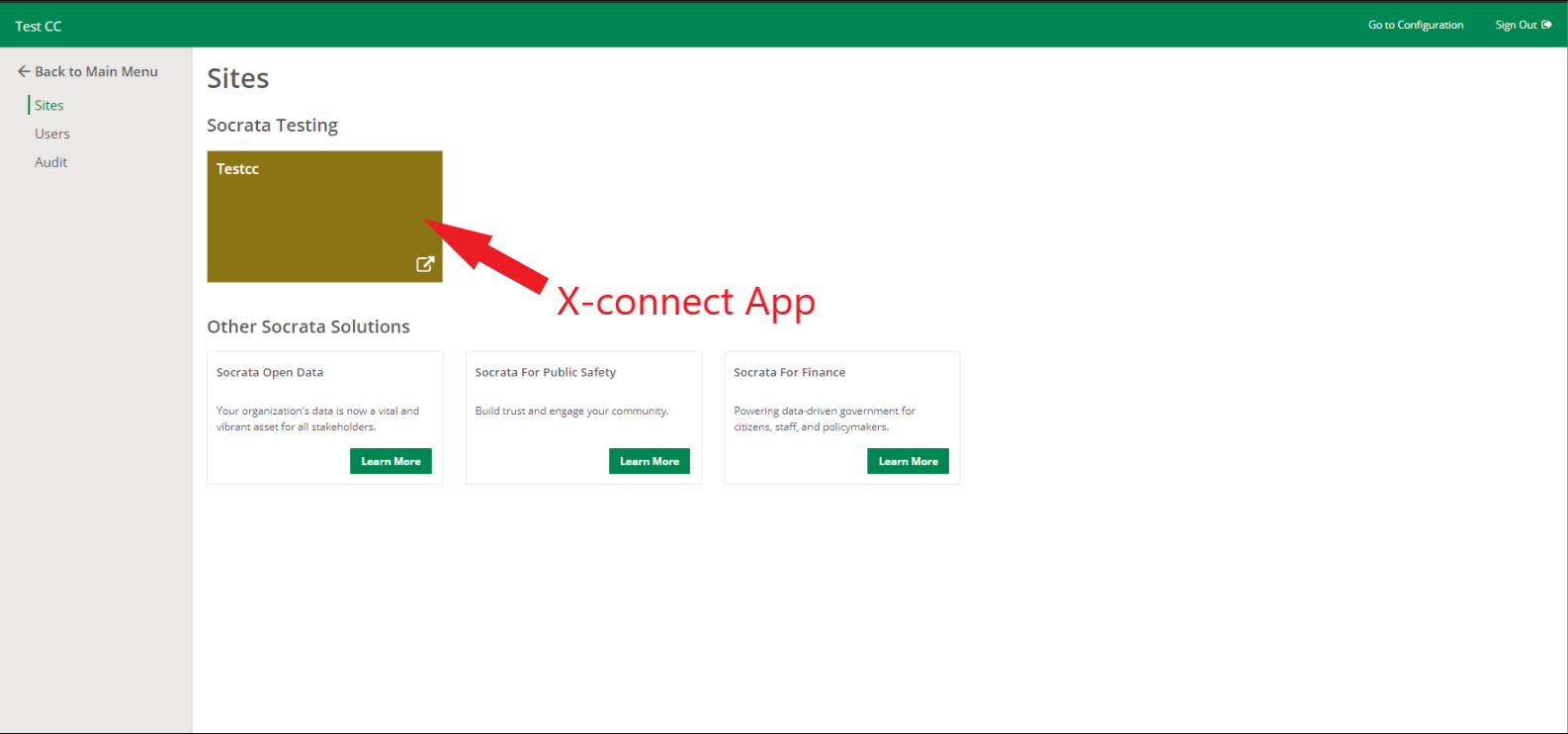 2. Click on "Go to Configuration" at the top right of the screen, and enter the Citizen Connect site URL as shown below. This will immediately open the configuration settings of the app.

NOTE: If a user enters a URL to a Citizen Connect site they do not have access to, they will get a permissions error on the page.
Citizen Connect App Configurations
On the page shown below, users can map their dataset to the application fields and modify branding and other settings for their Citizen Connect. The look, feel and behavior of the app can be modified from here.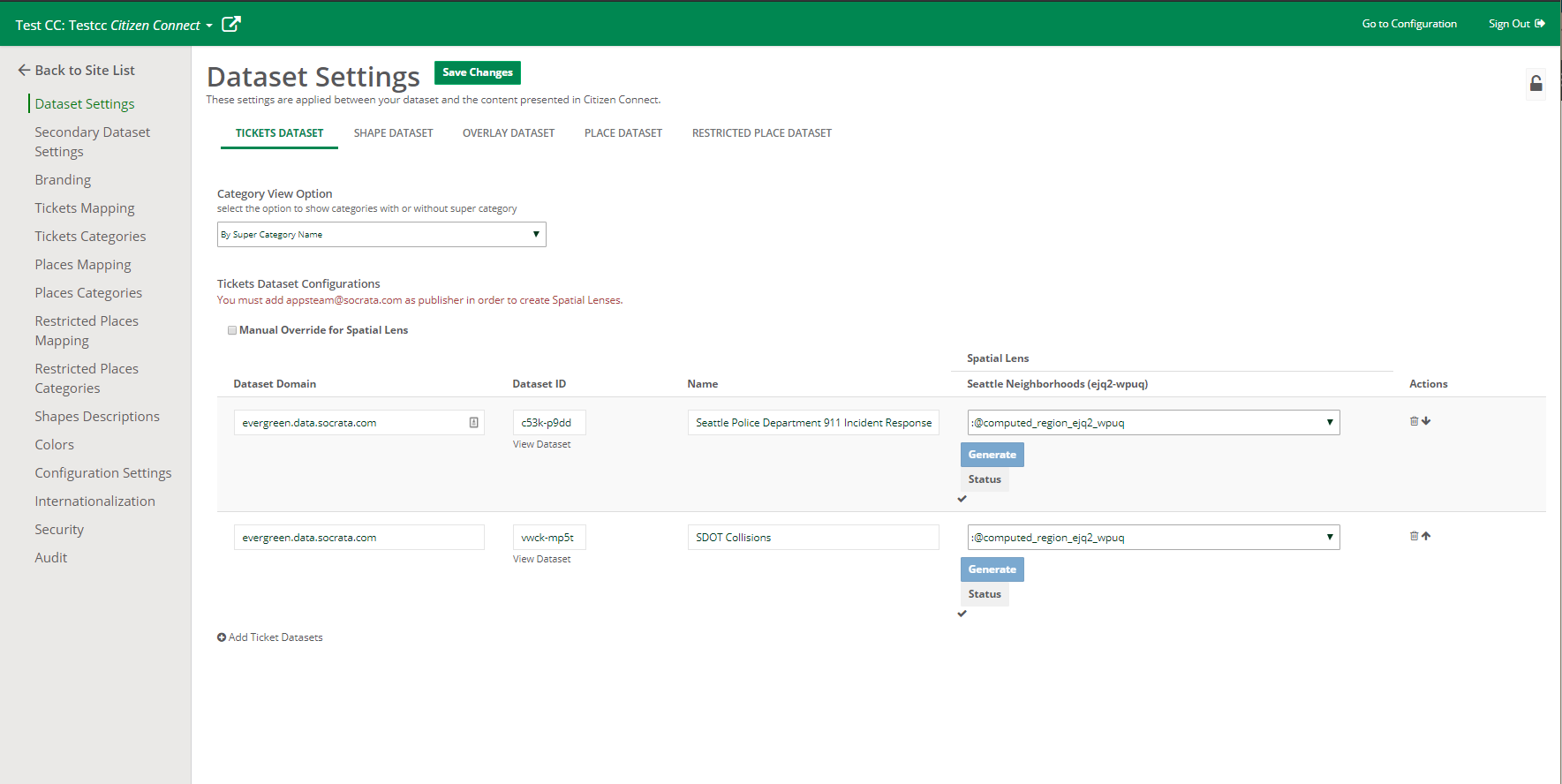 NOTE: Only users with Manager permissions will have access to the Audit tab.
More information on about the required mappings can be found here