As part of continually improving our products, we've happy to announce a large improvement to the way that you administer your Open Budget and Open Expenditure applications.
Customers can now log into the new Open Finance Admin site to make changes to the Introduction to Constituents (commonly referred to as About text) and the wording of various in-app elements inside the Open Budget and Open Expenditures apps. This replaces the Socrata datasets previously used for this purpose. Customers can see a preview of their changes before publishing to their live site.
To get started, just login with your Socrata ID at http://admin.finance.socrata.com/. If you have any trouble logging in, please contact our Support team at datainsights-support@tylertech.com.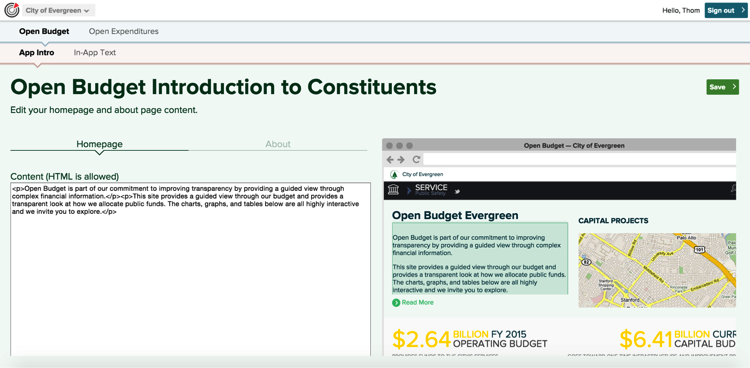 In addition, customers can now request the addition of up to five links in the top-right corner of their sites. Contact datainsights-support@tylertech.com or your Customer Success Project Manager for more details.