We've made some improvements to the current printing functionality for Stories!
Owners of a story and platform administrators can print stories directly from the settings menu.
To print
Open a story in edit mode

Click the menu button in the left corner of the toolbar.

Select the Print option.

Clicking it will trigger a new tab to open with a print-optimized view where you will be asked to wait for things such as visualizations to finish loading.

Once the page has finished loading, simply initiate printing however you normally would, by selecting File > Print, Ctrl +P, etc.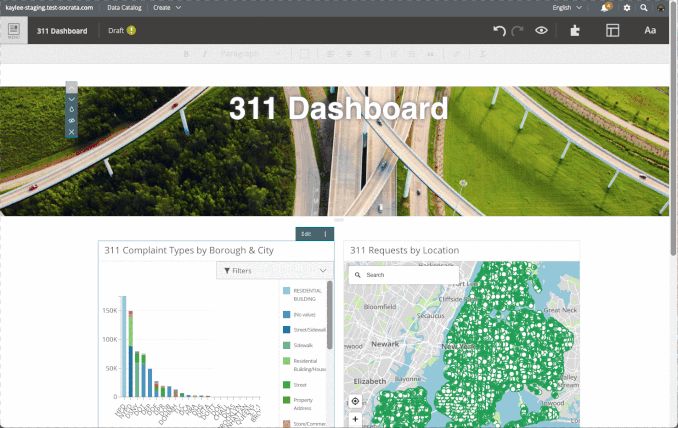 Have trouble printing? Here are some tips!
For the best printing experience, we recommend printing Story pages within Chrome.
If you're having trouble getting images to render in the print view, make sure your browser's print function is set to print background graphics.
In Firefox & Safari, it's "Print backgrounds":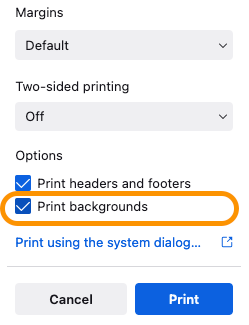 In Chrome & Edge, it's under More Options as "Background graphics":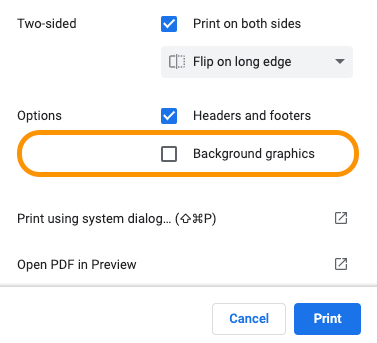 If you're having trouble with alignment of the Story page in Firefox, if you choose "None" for margins then the content will center.