Once you've created your story, you'll want to share your work with others. Whether you want to make the story public or share it with a select few people, this article provides the instructions that you'll need to do so.
Share a story with another user to view, edit and/or manage
Just like with views and datasets, story owners and co-owners can share a story with a user and configure what permissions that user has on the story. Please note that a user must have a role in the domain before being added as a collaborator. 
Access the "Invite and Manage Collaborators" options in the Menu panel of your story in edit mode

Here you can input multiple emails for users you want to share the story with, and set their permissions to either Viewer, Contributor or Co-Owner. Be sure to hit "add collaborator" and "save" before closing the Manage pop out window.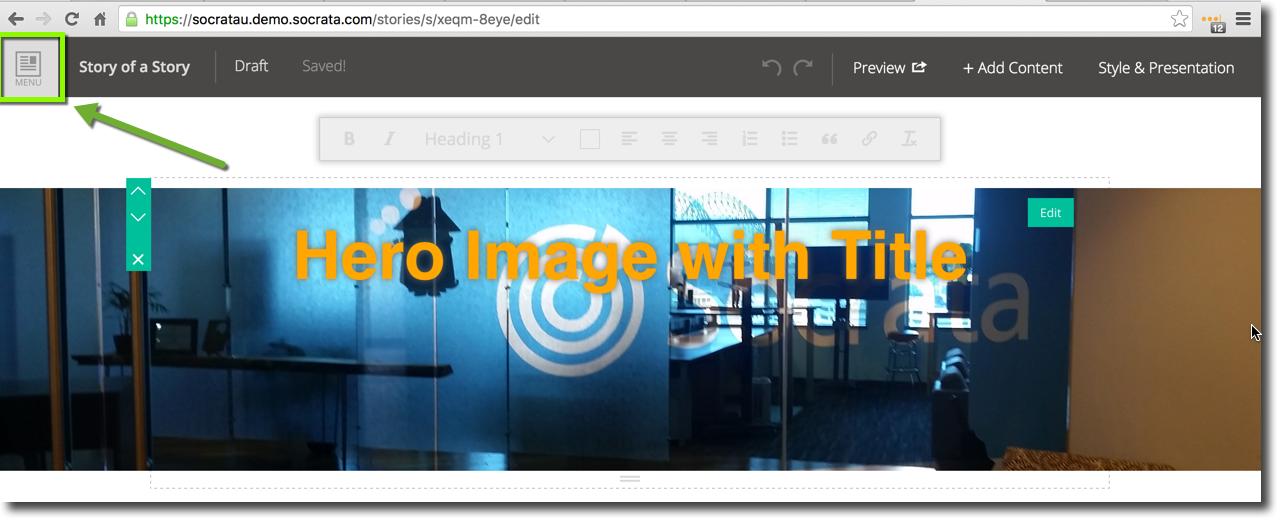 You'll also notice the email and username of the story owner listed here. Currently, story ownership cannot be changed.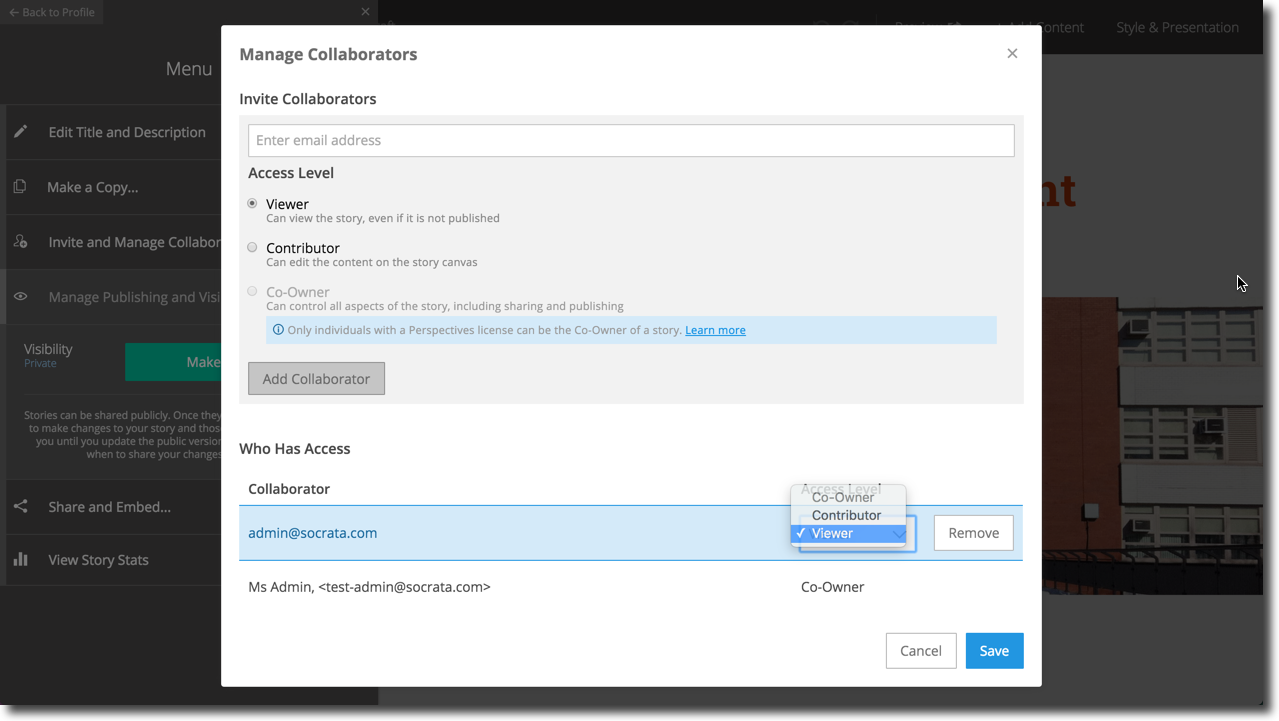 Shared Access Levels on a Story
Shared access levels on a story include view, contributor, and co-owner. Users without "+perspectives" roles can be shared contributor or shared viewer on a story.
Viewer: can view a story in preview mode that has been shared to them
Contributor: Can edit and view a story that has been shared to them. In edit mode, Contributors will see these warnings letting them know they do not have permissions to perform some actions for managing a story.
Co-Owner: Story Co-Owners must have an Administrator or "+Perspectives" role on the site, can edit, view and manage a story that has been shared to them.

Managing a story includes:

Edit Title and Description

Delete
Invite and Manage Collaborators
Make Public or Private
Update Public Version
Make a Copy
Make a Story Public: Story owners and co-owners can make a story public when it is ready.
To do so, in edit mode, access the "Manage Publishing and Visibility" options in the Menu panel on the story that you are ready to publish

Select "Make the Story Public"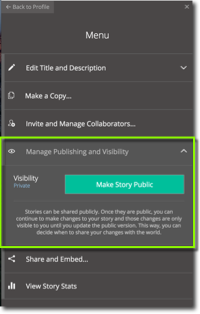 Update a Public Story
Making the story public might be the final step of your story creation process. However, you can still make edits to the draft version of the story once it has been made public. Edits to the story are not automatically incorporated into the public version of your story. However, edits are automatically incorporated into the preview mode of your story, so you can make sure that changes will look how you intended before pushing them to the public version.
When you are ready to push the updates to your story, choose "Update Public Version" from the "Manage Publishing and Visibility" options in the Menu Panel.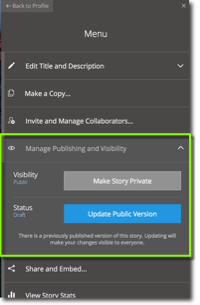 Share & Embed a Public Story
Once a story is public, you can find the story's URL in the "Share and Embed" option in the story's edit mode Menu panel.
The public story will also show in your site's public catalog and be discoverable by users there.
Once a story is public, you can also embed a preview widget on another story or any webpage on the internet. The preview widget includes the Story title, description and the top image of the story. The preview widget also includes a link to view your full story.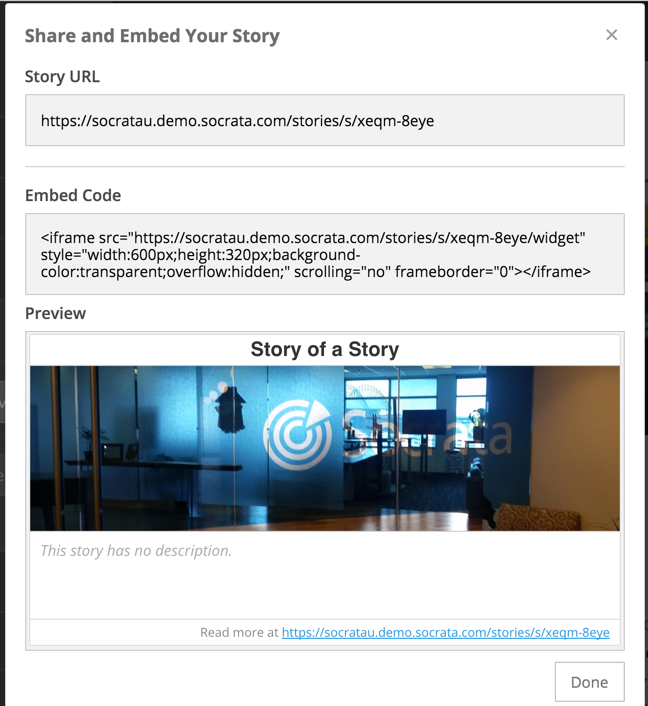 You can use the embed widget to connect your stories to one another individually, or by creating a single story made up of only previews of other stories, that serves as collection or catalog.
To embed a preview widget in another story, just grab the URL link to the story that you want to embed.
To embed your story preview widget on a web page, grab the "Embed Code" and deploy that code on the website of your choosing.