Users can easily export data for any chart, calendar, map, or table within Stories with just a few clicks.
Note: Summary tables are an accessibility feature, and as a result, users cannot currently export from them.
To export data from content within a Story, click the kebob menu in the top right-hand corner of any visualization or table.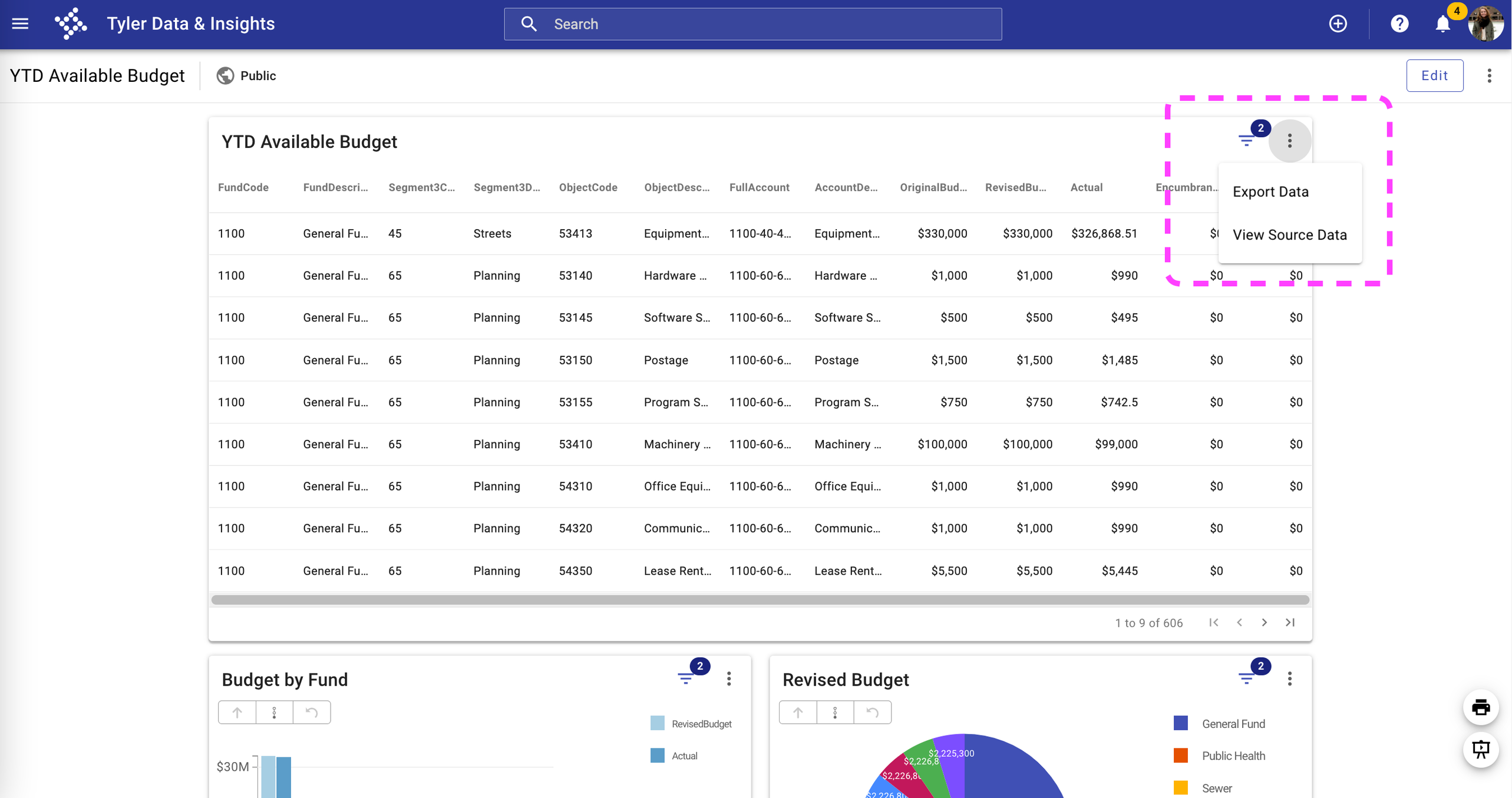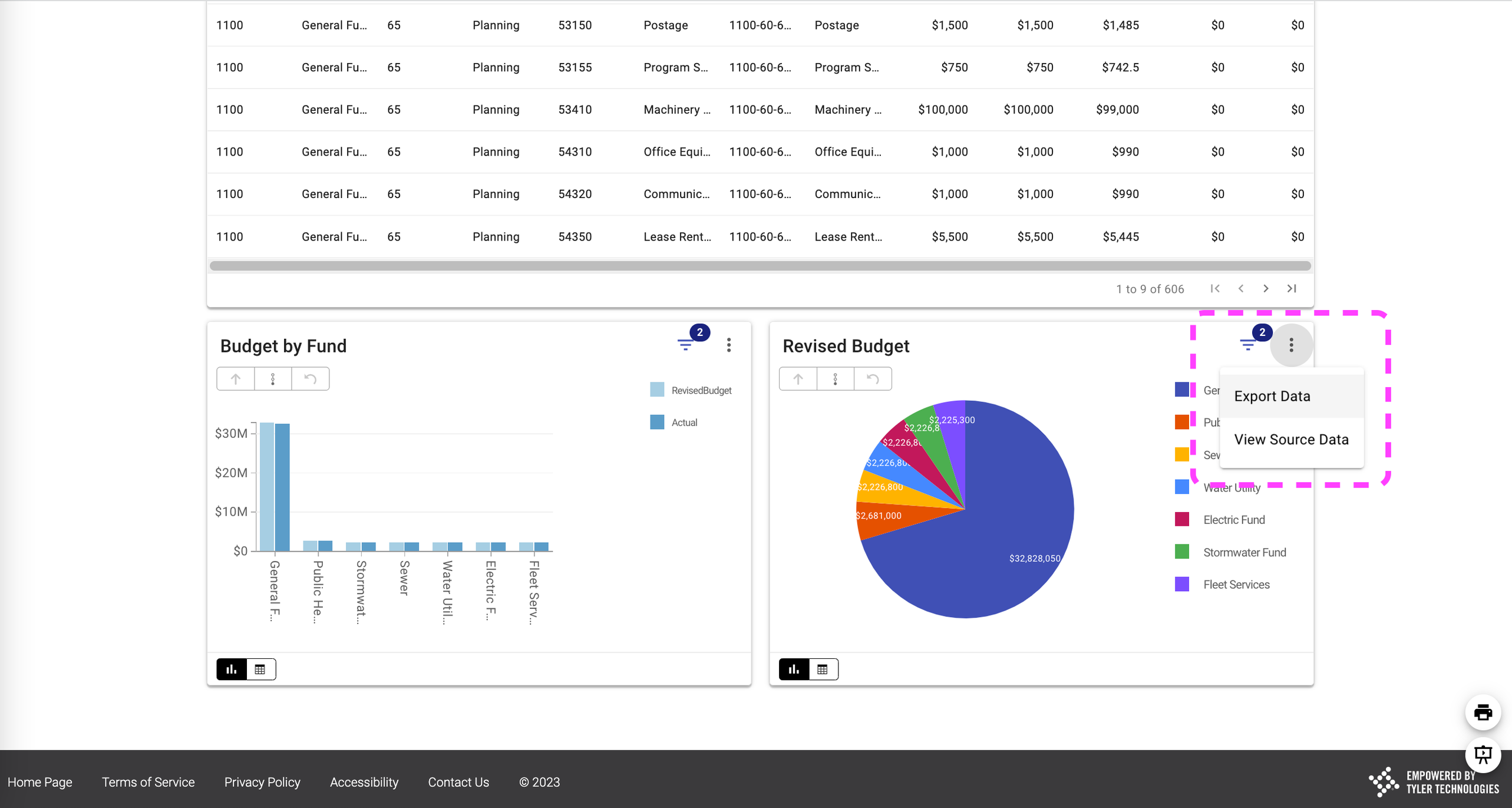 For charts in Stories
Select "Export Data".
Users can export all data or a filtered subset of the data when selecting the Export Data from the Story content.
The "Filtered data" option in the export modal will only be available when
Data is filtered using the Quick Filter Bar (QFB) on a chart, map, calendar, or table in the Story

The story page is filtered using the Global Filter Bar (GFB).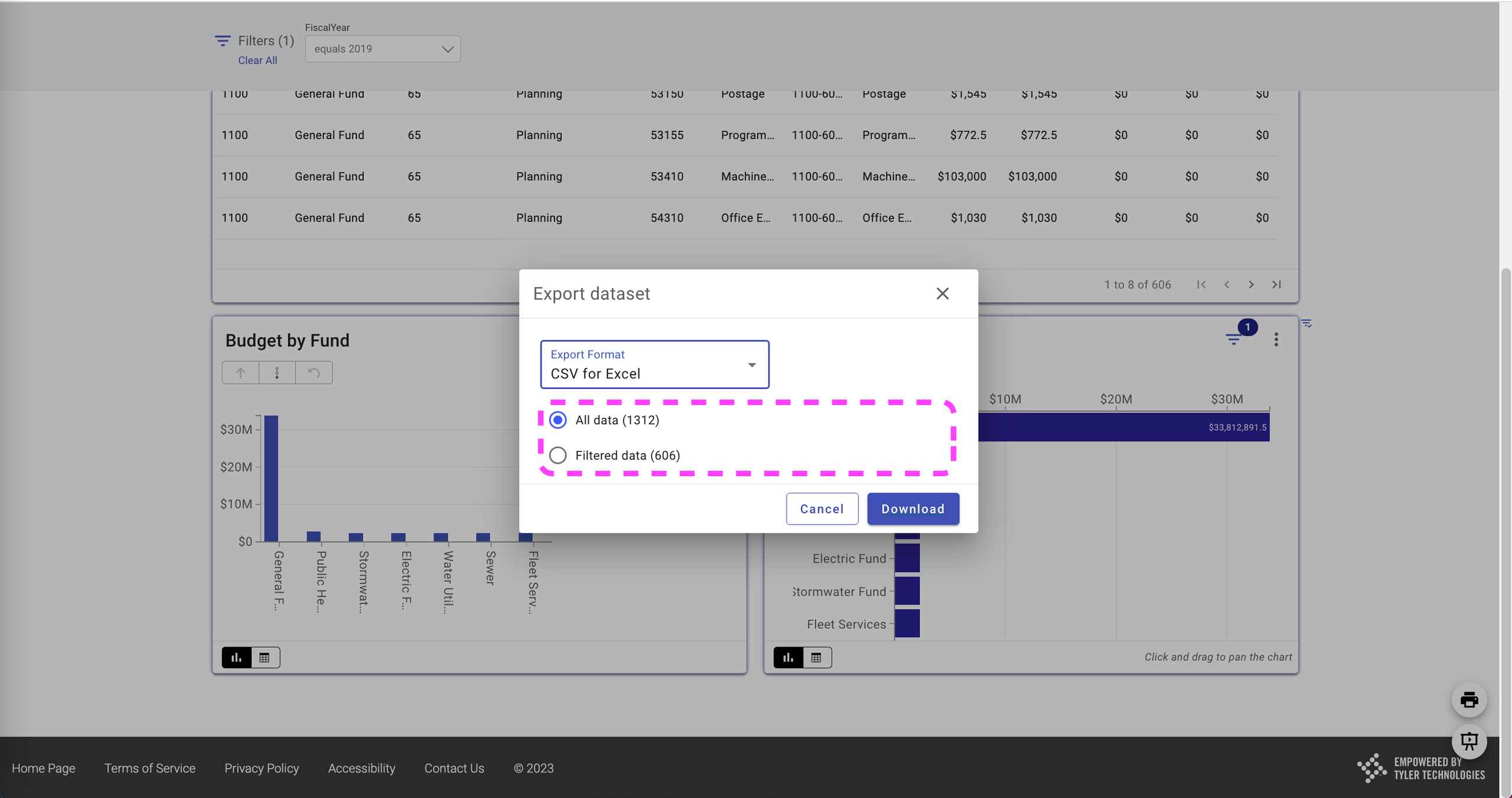 Once an export format is selected, your download will begin!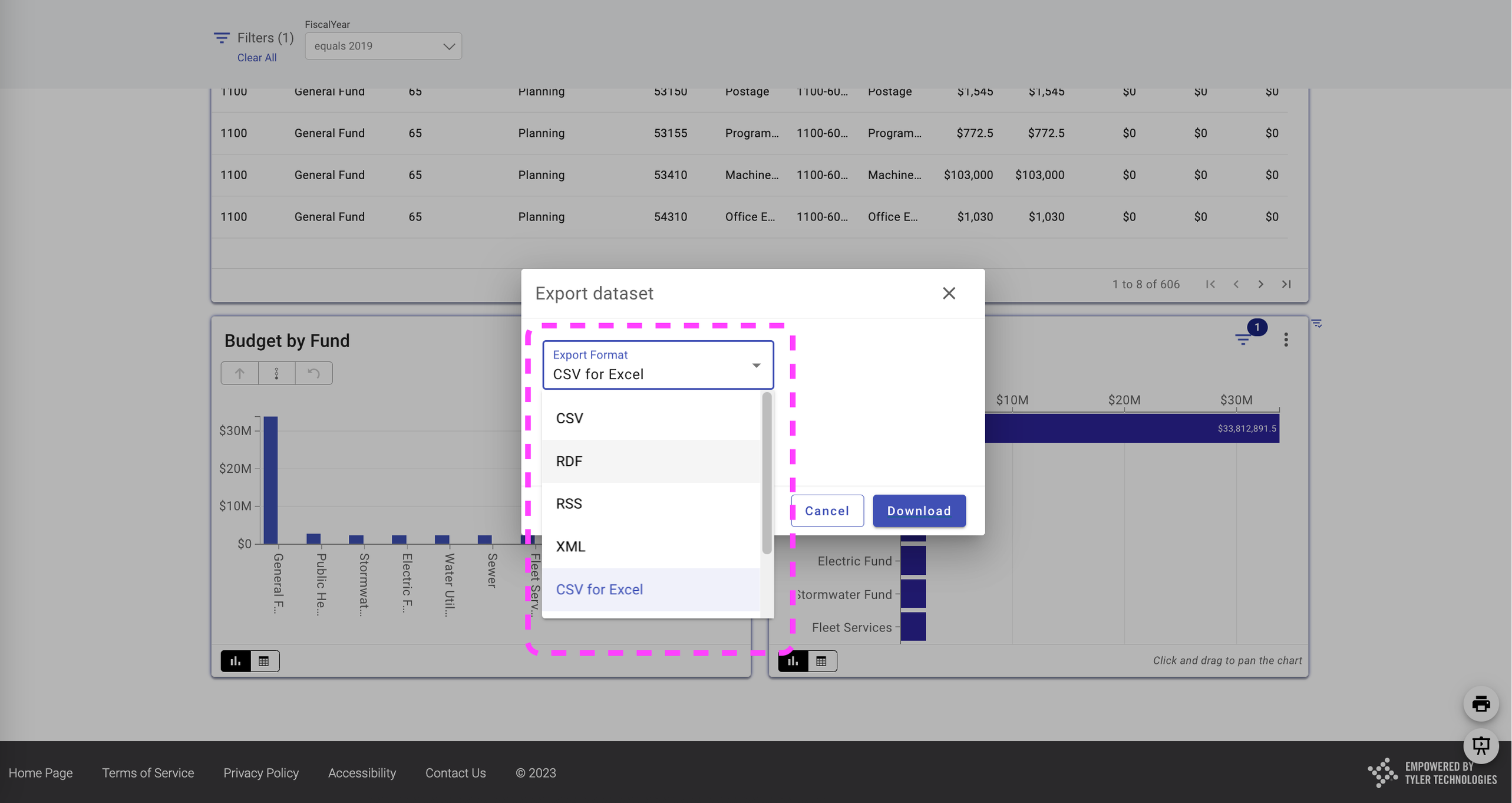 For tables in Stories
When users select "All data", the export will include:
When users select "Filtered data", the export will include:
All columns that are shown in the Column Side Panel

Data filtered down by any Quick Filter Bar filters, Global Filter Bar filters.
The date of export is appended to the title of the export from Stories. For users who consistently download data from Stories, this allows them to quickly see what version of the data they exported.
The format for the file name follows: File_Name_YYYYMMDD
Note:
If you select XML, RDF, and RSS formats for export, the date will not be appended.