Table of Contents
Overview
Data & Insights' Site Analytics datasets provide access to key metrics via three, on-platform datasets that are updated by our system at least once a day, if there is new data to record. With these datasets, you can:
analyze usage by asset and by user type

gain insight into user logins and catalog searches on your site

leverage on-platform tools like visualizations, filtered views, and more to analyze your usage data

identify which assets users are linking to from specific sites
The Site Analytics data is provided to Admins on the Data & Insights platform via a special type of asset called a System Dataset. These datasets can be interacted with in the same way as your normal datasets. You can create derived views to filter, sort, and aggregate in the Grid View, create Visualizations and Measures to surface analytics important to your organization, and communicate this information using Stories. All of the Data & Insights analysis and presentation tools can be used on these assets. The only differences between System Datasets and other assets on your platform are they:
are automatically generated by the platform

cannot be modified

are always private and hidden from your public Catalog

can only be viewed by admins in the Assets list
Navigating to Site Analytics datasets
Analytics data is now available on your site in four System Datasets. The easiest way to find these datasets are to navigate to the internal asset manager: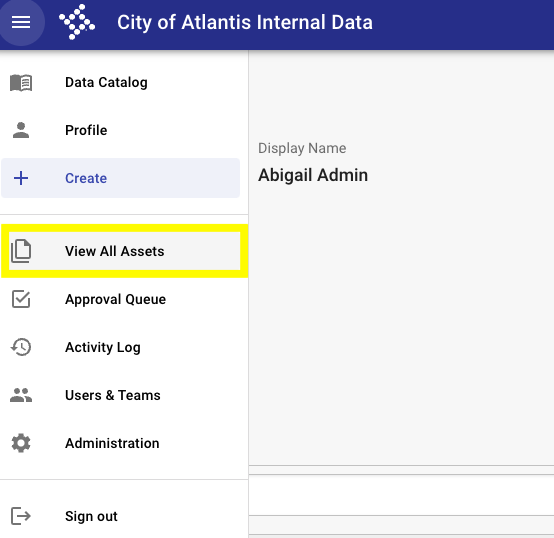 Next, filter the list of assets to only include Asset Type = System Datasets: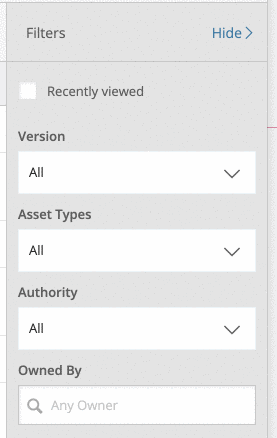 The result of this filter should be your site's System Datasets. Most of these datasets relate to Site Analytics, and one dataset, Asset Inventory, contains insight into assets created on the domain. Note that in order for a System Dataset to exist, it must include at least one row of data. For example, if users have not been referred to your site from another webpage, the Referrers dataset will not appear in your results.
The Site Analytics datasets include: